An intruder scaled the gates of Buckingham Palace while the Queen slept inside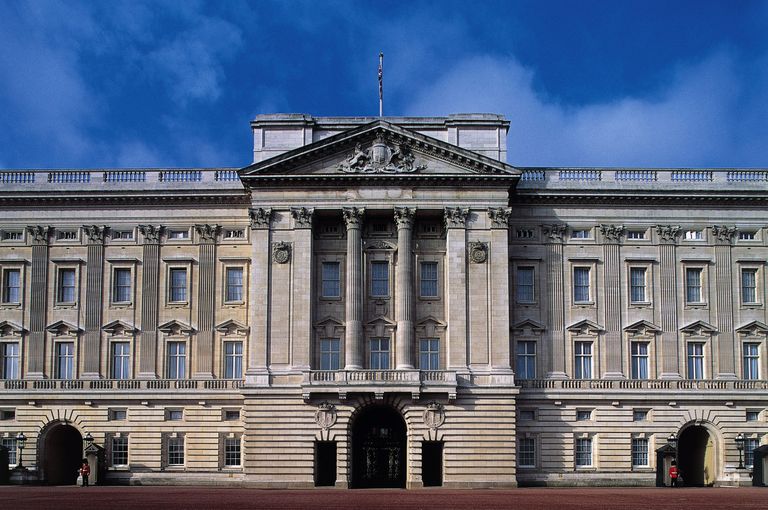 Being a member of the Royal Family definitely comes with risks, which is why they have so much security. However, an intruder managed to scale a fence outside Buckingham Palace at 2am on Wednesday, which is a scary thought.
Thankfully no one was harmed during the incident, as police working in the monarch's main security detail managed to apprehend the unnamed intruder. He made it as far as the doors to the palace, where he began banging on several doors, trying to be let in.
A statement from the Metropolitan Police has confirmed the incident, saying that a 22-year-old man was successfully apprehended by officers from the Met's Royalty and Specialist Protection Command.
They continued to say, "The man was not found in possession of any offensive weapons and the incident is not being treated as terrorist-related. He remains in custody at a central London police station."
MORE:The Queen had a brilliant response when asked if she needed help planting a tree
The Queen was at Buckingham Palace at the time, a palace spokeswoman confirmed
This isn't the only time Buckingham Palace has seen an intruder. In July 1982, 33-year-old decorator Michael Fagan managed to break into the Queen's bedroom, but her aide Paul Whybrew was able to guide him into police custody.
Most terrifyingly of all, Michael claimed he'd been there a month before, where he'd had a good look around the palace and even stole some cheese and crackers for a snack. He even admitted to sitting on the throne for a while and helping himself to half a bottle of white wine!
MORE:Heartbreaking news for Princess Anne as her mother-in-law passes away
Fagan's break-ins have been described as one of 'the worst royal security breaches of the 20th Century', and we can definitely see why.
Prince Charles has described her Majesty as being made of "strong stuff", following an assassination attempt during the 1981 Trooping the Colour parade. The shots fired turned out to be blanks, but still could have been fatal at close range.
We're so glad to hear that everyone in the palace is okay after yesterday's events.