The common foods the royal family are banned from eating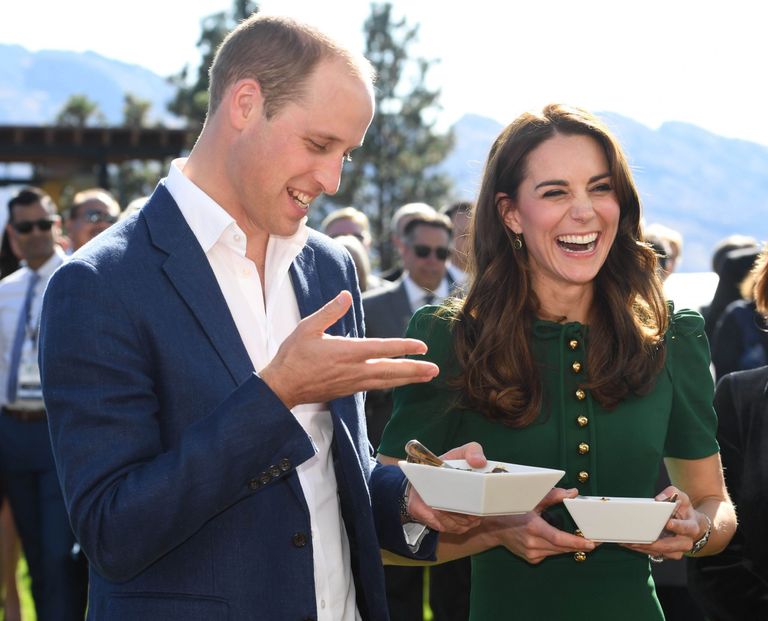 By Amy Hunt
As members of one of the UK's most famous and well-to-do families, you'd expect that the royals would have their pick of the very best foods on offer.
But as it turns out, there are actually many foods that the royals, including Catherine, William, Harry and now Meghan, are not allowed to eat.
Several foodie delacacies are off the menu for the Royal Highnesses, due to a number of strange - but understandable - reasons.
So what are the foods royals can't eat?
Meghan Markle has had to face plenty of changes in her life since becoming engaged to Prince Harry, and now, she'll now have to give up one of her favourite foods, due to a big royal rule.
Seafood
Reportedly, the royals are banned from eating seafood, particularly whilst on royal tours, in order to avoid the risk of getting food poisoning.
Former royal butler Grant Harold, explained, "It is a very sensible move to abandon having seafood when out and about on public duties,
"We don't want a member of the Royal family having a serious reaction to food poisoning, especially if she is on an overseas tour."
While Prince Charles has sometimes broken the rule to sample some shellfish - but the Queen has always stuck by it.
It's sure to be a tricky realisation for foodie Meghan, who previously confessed that seafood would feature in her 'ideal food day'.
MORE: New cookbook reveals royal recipes you can cook at home
In 2013, she told New Potato magazine that her perfect meal would be, "A leisurely dinner of seafood and pasta, and a negroni to cap off the night,"
Garlic
And there's yet another tasty thing the royals are regularly forbidden from sampling.
When Camilla, Duchess of Cornwall, was asked what she'd hate to see being walked around at a royal reception, she replied, "I hate to say this, but garlic."
Explaining further, she said, "Garlic is a no-no."
The interviewer replied, "Because you're always talking, chatting...", to which Camilla responded, "Exactly, yes, so you just have to lay off the garlic."
In fact, this appears to be a rule applied among the whole of the royal family. The Queen has reportedly banned the food from her Buckingham Palace kitchens, with former royal chef Darren McGrady revealing, "We can never serve anything with garlic or too much onions,"
Of the rule, another former royal chef John Higgins also shed a bit of light.
He said, "The royal family are wonderful people but they're missing out on garlic because at Buckingham Palace you don't cook with garlic. I suppose, in case you get the royal burp,"
Foie gras
According to reports, foie gras is also banned from royal dining tables.
Back in 2008, it's thought that Prince Charles banned the food from the regal households amid outrage over animal cruelty.
At the time, Charles' deputy master of the household, Andrew Farquharson, confirmed that the Prince's chefs had been ordered not to purchase foie gras.
He said, "The Prince of Wales has a policy that his chefs should not buy foie gras."
It's thought that the royals may indulge in some of these banned foods in private - but never in public, or at offiical royal events.