This is why The Duke and Duchess of Sussex will not be spending Valentine's Day together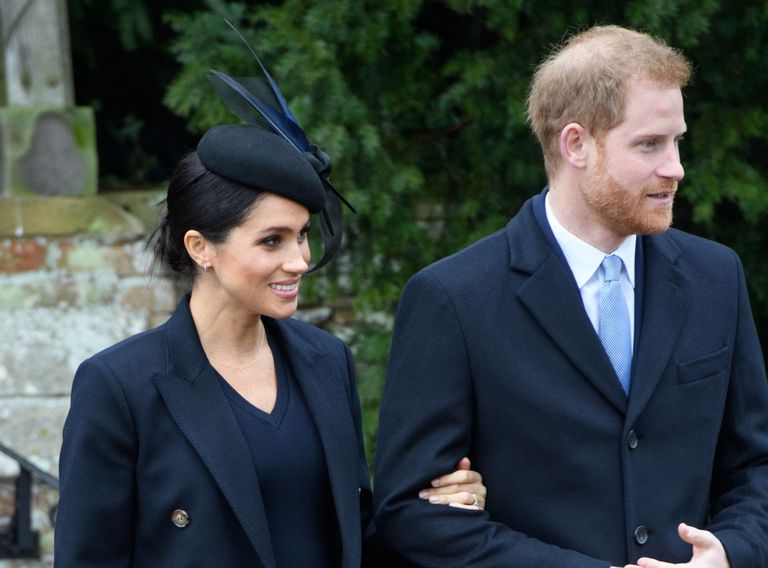 It's their first Valentine's Day as a married couple, but unfortunately Prince Harry and Meghan Markle will be spending the day apart.
We know how romantic The Duke and Duchess of Sussex are together so we expected big things for their celebrations on the 14th of February, but Kensington Palace have announced Prince Harry will be out of the country on Valentine's Day.
Kensington Palace tweeted, 'The Duke of Sussex, Captain General @RoyalMarines, will visit Exercise Clockwork to celebrate the 50th anniversary of the operation in Bardufoss, Norway on Thursday 14th February.'
Read more:Inside Frogmore Cottage, Prince Harry and Meghan's new Windsor home
Clockwork is an annual winter exercise, based in the Arctic Circle, which has been training Royal Marines and Royal Navy Sailors since 1969. The Duke of Sussex, who was appointed Captain General Royal Marines in December 2017, will meet with those living and training on the base.
The date didn't go unnoticed on the announcement, and fans of the couple were saddened the parents-to-be wouldn't be spending Valentine's Day together.
One person said, 'On Valentine's Day! His first since he got married', while another said, 'Oh on Valentines day so he is not going to be with The Duchess of Sussex love you guys anyway xxx.'
One person however was supportive of Prince Harry's commitment to Royal duties writing, 'Wonderful! We have a very hardworking Duke. Looking forward for the upcoming days!'
Another person said,'What a gorgeous beaming smile & positive energy he gives out…Be safe in the Arctic Harry.'
Hopefully the lovely couple will be able to celebrate when they are reunited! Or maybe he'll surprise her and catch a late flight back home…wouldn't that be romantic?!