"He will be deeply missed" Duchess of Sussex honours late friend Peter Lindbergh in emotional post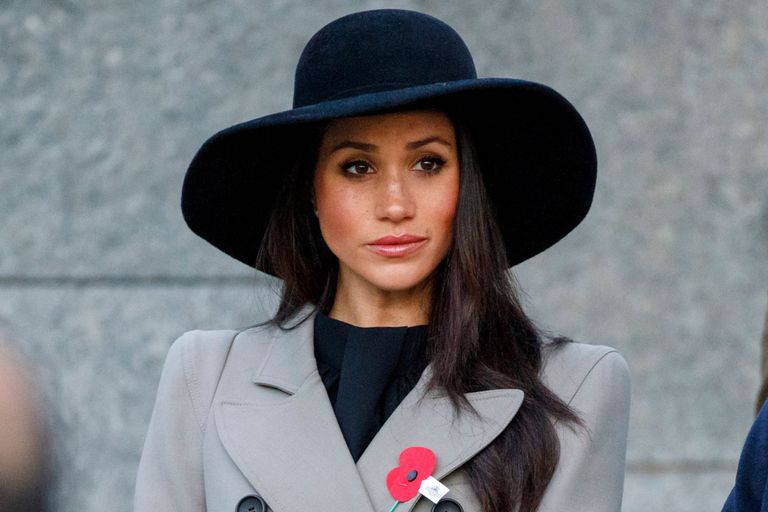 The Duchess of Sussex has shared a beautiful tribute to her late friend, photographer photographer Peter Lindbergh, who sadly passed yesterday.
He worked with Duchess Meghan for the "Forces for Change" Vogue project, and also photographed her for her Vanity Fair cover in 2017.
This follows royal news that the Queen had to interrupt her break to send condolences to people affected by Hurricane Dorian.
The photographer's death was announced on his own Instagram account earlier today (September 4).
The sad announcement read: "It is with great sadness that we announce the passing of Peter Lindbergh on September 3rd 2019, at the age of 74. He is survived by his wife Petra, his first wife Astrid, his four sons Benjamin, Jérémy, Simon, Joseph and seven grandchildren. He leaves a big void."
READ MORE: The inspirational women Duchess Meghan hand-picked for her guest-edited Vogue cover
Following the sad news, Duchess Meghan felt compelled to pay tribute to the artist she had only recently collaborated with.
Using the same photo Peter's family used in their announcement and one snap of Duchess Meghan with him, the caption read: "Honouring the life and work of photographer Peter Lindbergh.
"His work is revered globally for capturing the essence of a subject and promoting healthy ideals of beauty, eschewing photoshopping, and preferring natural beauty with minimal makeup."
READ MORE: Why Duchess Meghan refused to be on the cover of Vogue
The beautiful tribute continues to reveal that the Vogue 'Forces for Change' photo shoot with Duchess Meghan was one of the artist's last projects to be published.
"The Duchess of Sussex had worked with Peter in the past and personally chose him to shoot the 15 women on the cover for the September issue of British Vogue, which she guest edited. There is no other photographer she considered to bring this meaningful project to life.
""Forces for Change" was the one of the esteemed photographer's final published projects. He will be deeply missed."
Fans of the Sussexes were quick to send their condolences in the comments section, with one saying: "So sad but so nice that one of his last projects was your Vogue issue, Your Highness!"
Another wrote: "Very sad. My thoughts go out to his family and friends. The Duchess' Vanity Fair shoot till this day is my favourite! He captured her perfectly. He had such an amazing eye when it came to his photography💓."
A third added: "Rest in peace. His photos, especially his black and white photos were heart stirring. 📷 P.S. Beautiful photo of him with our beautiful duchess. 👑❤️".
Our thoughts go out to Peter's loved ones.