The Duchess of Cambridge reveals she was 'very naive' as a parent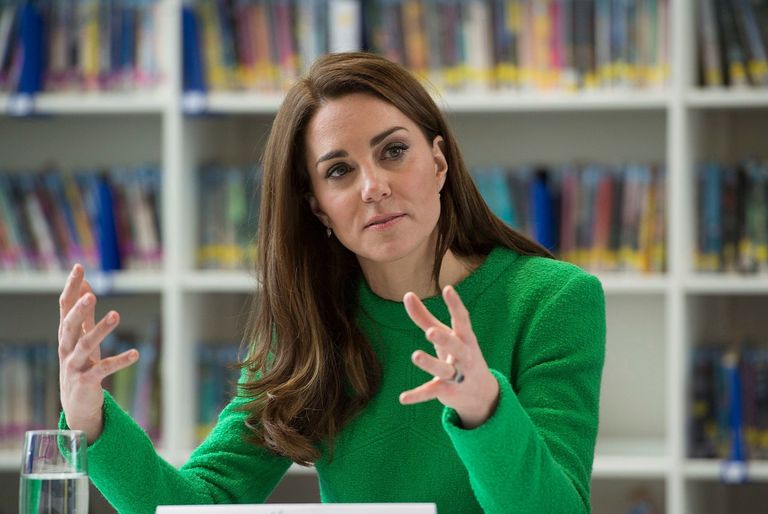 The Duchess of Cambridge attended the Royal Foundation's 'Mental Health in Education' conference and opened up about how naive she was as a new parent during a discussion with professionals and academics.
Whilst discussing the importance of a child's early life, the mother of three told the panel, "When I first started out - and I've learnt a lot in a short period of time working with organisations - I was very naive myself as a parent, of really just how important particularly the early years are for children's futures."
The Duchess continued, "And how critical it is, everyone looking after children at a critical time, teachers, parents, and everyone who's caring for them, how important it is that we get it right."
The panel included the CEO of charity Place2Be - a charity of which Catherine is Patron - Catherine Roche.
The conference brought together those who work in mental health and education with the goal of tackling mental health problems in schools.
Before leaving, Catherine took to the stage to address delegates.
The Duchess spoke of what she has learnt during her experiences of working with charities saying, "Over the last eight years working with charities I've met some of our leading experts in mental health, addiction, family breakdown, homelessness and education.
"They have taught me over and over again that the root cause of so many of today's social problems can be traced right back to the very earliest years of a person's life and often over generations.
"The scientific and other evidence is clear the first few years of a child's life are more pivotal for development and for future health and happiness than any other single moment in our life time."
Catherine also highlighted how important it is to be supporting teachers and those who care for children. She said, "It is therefore vital that we support teachers with their own wellbeing so that they can find the best level of care for all children, in their schools and communities in which they work."
The Duchess of Cambridge's loyal fans were very supportive of her work. One person said, 'This is exemplary work by the Duchess! Huge respect to Catherine!!'
The mother of Prince George, Princess Charlotte and Prince Louis has dedicated a lot of her work and support into the importance of young people's mental health; a matter she feels very passionate about.