The Duchess of Cambridge makes a surprise appearance outside Buckingham Palace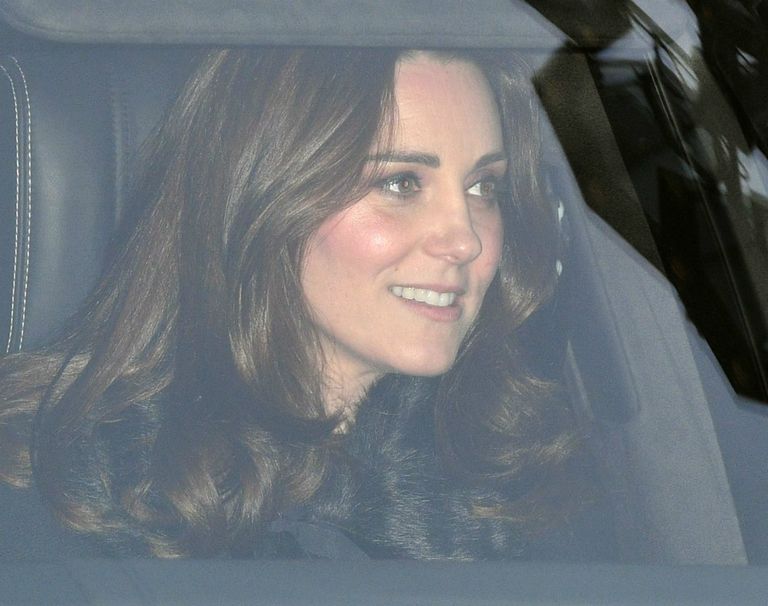 (Image credit: Tim Rooke/REX/Shutterstock)
There are few things more exciting than seeing a member of the royal family in the flesh.
And while fans probably have the official list of royal engagements circled in their diary, royal family members such as the Duchess of Sussex are famed for making impromptu appearances at a whole host of events.
Now, the Duchess of Cambridge has joined in on the action, delighting the public with an unexpected visit to Buckingham Palace - and one eagle-eyedbystander captured the whole thing on video.
Duchess of Cambridge at Buckingham Palace
Sharing the moment on Instagram yesterday user melissagrfixx wrote," Buckingham Palace. When you're so lucky and get a shot of Kate Middleton right when she gets to the Palace."
In the clip, Catherine is seenwaving to the crowds of tourists as she pulls up to the palace gates behind the wheel of a typically sleek black car. Wearing her trademark tresses down and sporting a casual cream top, the mum-of-three looks relaxed as she makes her way to the Queen's official London residence.
On the encounter Melli told HELLO!,"We went there without knowing that anything special would happen that day. There were many people waiting for the Changing of the Guards when she came to the palace. I really didn't expect to see her. It was a short but exciting moment."
Want more content like this? Subscribe to Woman & Home magazine here from just £29.99 – and receive a £5 M&S gift card too!
While it's unclear what Catherine was doing at Buckingham Palace, we'd love to imagine that she was meeting her grandmother-in-law for a spot of afternoon tea and a good old catch up.
But some publications have reported that the Duchess may have been taking her three children, Prince George, Princess Charlotte, and Prince Louis to the Buckingham Palace swimming pool, where her two older children have learnt to swim.
Catherine and Prince William often drive themselves around when they're not on official royal duties - particularly when they're meeting up with family members.
And it was only a short drive for the 36-year-old Duchess, as Buckingham Palace's location near Green Park/Victoria is just a short distance away from the Kensington Palace apartment that Catherine shares with husband William and children Prince George, 5, Princess Charlotte, 3, and Prince Louis, 7 months.
The Duchess may be looking forward to spending Christmas with her family, but her diary has been filling up with the recent news that she has become a Patron of Evelina's children's hospital.