Duchess Camilla's family pet peeve that makes her 'cross'
Duchess Camilla revealed the irritating thing that makes her 'cross' at dinner time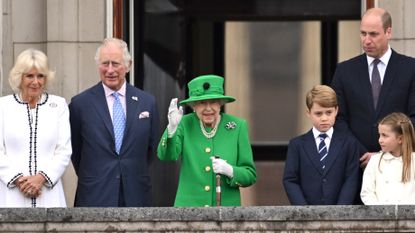 (Image credit: Getty Images)
Duchess Camilla's pet peeve that she hates during family dinner times has been revealed in a rare interview given for her 75th birthday.
---
Along with marking her 75th birthday with the release of a special photograph of herself captured by Kate Middleton, Duchess Camilla shared some rare personal details in special interviews in honour of her big day.
As part of a conversation about modern family life, Camilla confessed that she's not a fan of the fact that sitting down for dinner together as a family feels like a thing of the past.
Speaking to the Daily Mail, Camilla said, "Families don't sit down any longer, do they, and have dinner."
She added, "Because I am ancient, in the old days we all sat down (to eat). Now everyone is on their devices. It just makes me quite cross!"
Despite lamenting the modern use of tech at the table, the Duchess reportedly made sure she was down with the kids during lockdown, having dubbed the rise of social media a "double-edged sword".
The Mail revealed that she downloaded TikTok and video chatting app, Houseparty, with her grandkids teaching her the ropes.
Camilla is a grandmother-of-five, to her children Laura Lopes and Tom Parker Bowles' children. Laura is mom to teenage girls Lola and Eliza, as well as sons Louis and Gus. Meanwhile, Tom is dad to son Freddy.
Of course, Camilla is also step-grandma to Prince George, Princess Charlotte and Prince Louis, having been married to Prince Charles since 2005.
Camilla has also revealed that she is partial to a game of Wordle and bonds with her granddaughter over their scores.
"I do Wordle every day with my granddaughter," she told British Vogue.
"She'll text me to say, 'I've done it in three', and I say, 'Sorry, I've done it in two today.' It's very satisfactory when it tells you how brilliant you are."