Duchess Camilla and Prince Charles share super suave Christmas card – and fans are loving it
007 vibes!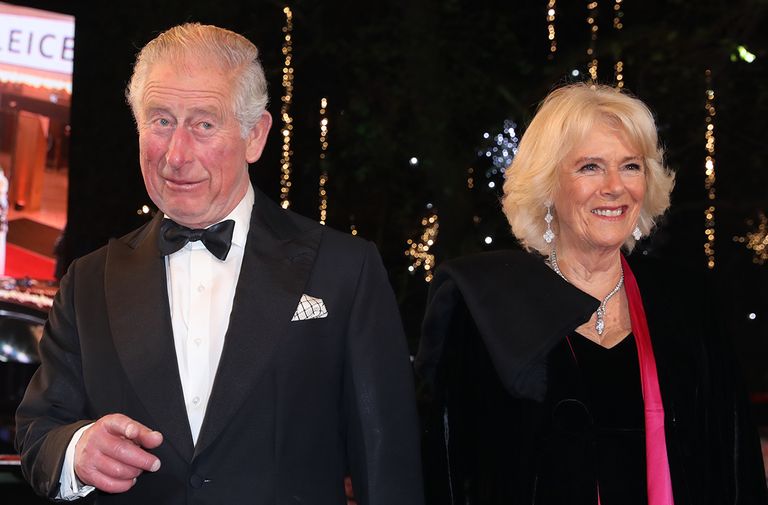 (Image credit: Getty Images)
Duchess Camilla and Prince Charles have shared their Christmas card. The royal pair are looking great in their snap.
Duchess Camilla and Prince Charles have shared the Christmas card that they sent out for this year with followers.
The royal couple are looking fabulous in the snap taken while they were on a visit to Havana in Cuba earlier this year.
In other royal news, the Queen divided public opinion on the colour of her dress as she made a speech alongside son Prince Charles.
Camilla, Duchess of Cornwall and husband Prince Charles have released their Christmas card for 2019.
The royal couple took to their Clarence House Instagram page to share with fans the festive card that they sent out for Christmas this year.
And the heir apparent along with his beautiful wife were looking amazing in the sunny snap, which was taken earlier this year while they were on a trip to Cuba's capital city Havana.
In their Christmas card photo, the elegant couple were seen both donning black sunglasses while cruising with the top down in a sleek black classic car like those Havana is famous for.
In a second snap that followers can swipe across to see, against a classic festive winter foliage backdrop, the pair present the inside of their card, which reads,'Wishing you a very a Happy Christmas and New Year'.
Alongside the post, Clarence House wrote, 'Here is this year's official Christmas card from The Prince of Wales and The Duchess of Cornwall. 🎄
'The photo was taken in Havana by Ramon Espinosa during the Royal visit to Cuba earlier this year'.
MORE:The Duchess of Cambridge dazzles in festive dress for the Queen's Christmas lunch
And fans couldn't get over how 'cool' the royal pair looked.
In just a matter of minutes the post received over 10,000 likes and hundreds of comments with fans raving about how great the couple looked.
'Fabulous!!🎄🙌❤️,'wrote one, while another added,'Like A Boss🙌🏻Love it❤️'.
'That's quite cool😎,'commented another, while one fan agreed,'So cool😎. Merry Christmas🎄and best wishes in the New Year'.
MORE:'I finally have one' Thrifty Zara Tindall reveals the one thing she has splurged on
Others wrote, 'Im big fan of this picture😍♥', 'Absolutely awesome😍😍', 'Very well done, great humour and beautiful'and'Fabulous photo, love it!'.
One fan sweetly commented, 'Really cute. Your love for each other is undeniable❤️😍'.
Looks like we need to take some lessons from the royals on how to do Christmas cards right!