Do any of the royal family have tattoos?
Interesting!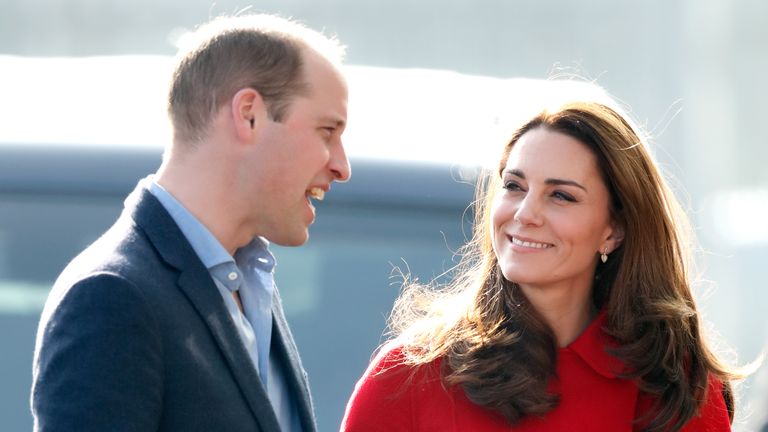 (Image credit: Getty Images)
The royal family have very strict rules and protocols when it comes to appearance, which begs the question - are the royals allowed to have tattoos? 
The royal family have a long history of tattoos
Prince of Wales - who went on to become King Edward VII - got a tattoo in 1862
King George V also had a tattoo from a trip to Japan in 1882
Her Majesty, the Queen, is a stickler for tradition and the royal family have protocols they must follow.
Ladies, for example, must not wear short dress hemlines, must only wear neutral or pale pink lipstick and are encouraged to always keep their coats on. 
It was widely reported that Meghan Markle, Duchess of Sussex, pushed the boundaries when she joined the Firm by using a tote bag, rather than a clutch bag, and not wearing nude stockings - despite reports of Meghan receiving a royal masterclass from the Queen. 
And, if the royals are that strict about hosiery, we anticipate they might not be impressed with permanent inking…
Do any of the royal family have tattoos?
Yes. One of the most notable members of the royal family that isn't afraid to show off her inkings is Lady Amelia Windsor - a member of the extended royal family and granddaughter of the Queen's cousin, Prince Edward, Duke of Kent. 
The 25-year-old socialite has shown off her tattoos on more than one occasion, revealing an inking on her rib cage, each wrist and a huge tiger on her shoulder blade.
Is there a history of tattoos in the royal family?
While it may seem that tattoos would be frowned upon, there is in fact a long history of body art within the British Royal Family.
In 1862, Albert, the Prince of Wales - who went on to become King Edward VII - was one of the first royals to dabble in tattoos, when he had a Jerusalem Cross tattooed on his arm during a visit to the Holy Land.
Twenty years later, his son, the Queen's grandfather, Prince George of Wales - who went on to become King George V - was tattooed during a trip to Japan.
The Prince was just 16 when he got a tattoo of a dragon and a tiger on each of his arms. 
He and his brother, Prince Albert Victor, served as midshipmen aboard HMS Bacchante, and got the inkings to serve as a permanent reminder of their trip to Japan.
According to the official diary of the tour, compiled by their then-tutor, Reverend John Dalton, Prince Albert had a "couple of storks" drawn onto him.
Prince George, on the other hand, was inked with "a large dragon in blue and red writhing all down the arm" and the masterpiece took "about three hours".
He wrote, "We have spent a very pleasant week on shore up at Nara & Kioto (sic), we saw a great deal in the time but we were not long enough, it was too hurried.
"Nearly every body on board has been tattooed. I have got a dragon on one arm done at Tokio (sic) & a tiger on the other arm done at Kioto (sic)."
Before adding, "We did not find the pricking hurt at all."
Another member of the royal family fascinated by tattoos is Prince Philip, who is said to have spent an entire royal engagement back in 2017 asking questions about them.
The Duke of Edinburgh visited the 1st Battalion Grenadier Guards at Lile Barracks in 2017, where a source revealed, "He was asking them where they had got them done and what the story was behind them."
Does Prince William have any tattoos?
No, but according to reports the Duke of Cambridge was keen to have his skin inked and it was his now wife, the Duchess of Cambridge, that stopped him. 
A sailor from HMS Iron Duke - on which Prince William served as a helicopter pilot in 2008 - claims William was keen to get a tattoo similar to David Beckham.
The insider told The Sun, "Lots of the guys on board sport tattoos [and] it was obvious William was fascinated.
"He asked how painful it was and wanted to know what they thought of his idea for a tattoo across his shoulders.
"We didn't think he was serious – but he said he was keen to get a large tattoo like the one David Beckham has.
"He said the only thing stopping him was his girlfriend."
Does the Duchess of Cornwall have a tattoo?
Nowadays, the royal family tends to stick to semi-permanent inkings, often during official tours.
Camilla, Duchess of Cornwall, shocked fans back in 2011, when she emerged with a tattoo on her hand in Zanzibar. 
But, the Duchess had simply visited a henna tattooist during a four-day trip to Tanzania with the Prince of Wales. 
Why do the royal families of Europe have tattoos?
Prince Frederik of Denmark is currently heir to the Danish throne and has two tattoos - as did his grandfather, King Frederik IX - who held the throne from 1947 to 1972. But their inkings do hold significant meaning.
Just like his grandfather, Prince Frederik's tattoos are symbols that represent time served in the Danish Navy.
While King Frederik IX had tattoos of dragons and birds on his stomach, Prince Frederik has a shark on his calf and another tattoo on his arm. 
Princess Sofia of Sweden - who has spoken openly about Meghan and Harry's departure from the royal family - was formerly a model and reality TV star before she married Prince Carl Philip, Duke of Värmland in 2015, and has several noticeable tattoos from the days before she was royal.
Sofia, 36, proudly revealed a sun tattoo on her wedding day and also has a large butterfly on her ribcage.