Carole Middleton's Mother's Day Wish List Revealed - With Gifts That Start At Just £30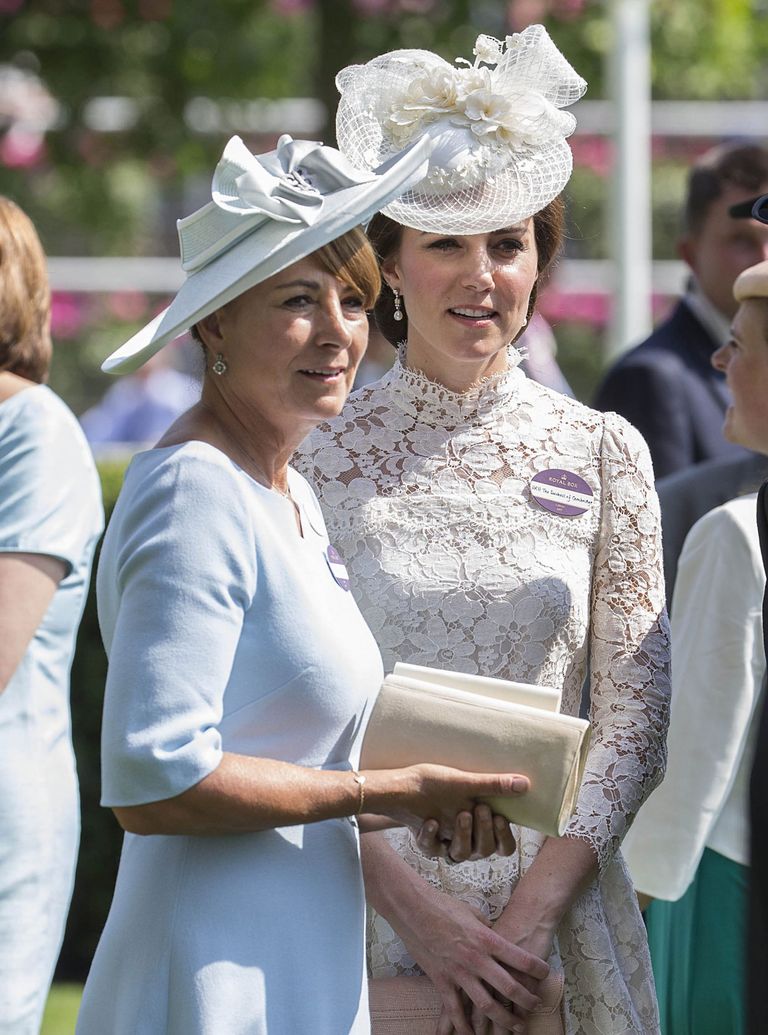 By Amy Hunt
It looks as though the Duchess of Cambridge and her siblings are going to be well-armed with a shopping list come Mother's Day, as Carole Middleton has revealed the luxury gifts she's coveting for the big day.
In a new column for BabyLondon magazine, Catherine's mother has shared with readers the items she's hoping to get for Mother's Day, providing some inspiration for mums unsure of what to ask for, and children stumped over what to buy.
The 63-year-old mum-of-three shared her list in the magazine - and it certainly includes some fabulous luxury items.
But luckily for us, a lot of them are also pretty afforable.
First up on Carole's list is a £65 anti-ageing serum, from cult beauty brand Aurelia. The Revitalise and Glow serum may be on the more pricey side, but it'll certainly be worth the investment.
The serum promises to 'revitalise lack-lustre complexions', while also toning the skin to prevent signs of ageing. On the website, it has a wave of 5* reviews - we're pretty much convinced!
Buy Aurelia Revitalise & Glow serum here, £65
James, Pippa and Catherine could also do well, it seems, by checking out some jewellery for their mother.
In the column, Carole also admits that she's coveting a £95 bangle, from Whistle and Bango. This cuff offers a more personal touch, as customers can include a date engraving on it.
Buy Whistle and Bango engraved braclelet here, £95
For those moments when nothing but chocolate will do, Carole also reveals that she'd love the gift of Rocco Chocolates for Mother's Day.
The luxury chocolatiers, based in upmarket Belgravia, sell a £30 box - a steal for a luxury sweet treat - and we love the packaging too.
Buy Rocco Chocolates round box mixed selection here, £30
However, if you fancy spending a little less, Rocco also sell some cheaper chocolate boxes too.
It seems that Carole is also partial to a cosy knit in the chilly winter months - popping a stylish £35 jumper on her list for Mother's Day.
Aptly emblazoned with the logo 'Muma', the dusky pink knit is sold at FMLY, at the very reasonable price.
Buy FMLY Mama jumper here, £35
Carole also recommended a luxury scarf, which handily doubles as a baby blanket - for all new mothers.
From Marloe London, Carole suggested the £75 turquoise dip dye scarf, which is as stylish as it is convenient.
Buy Marloe London dip-dye scarf here, £75
So there you have it - Carole Middleton's gift suggestion for a fabulous Mother's Day. We've certainly got a great idea of what to ask for now - and what to get our own mothers!