Camilla faces huge disruption at her Wiltshire home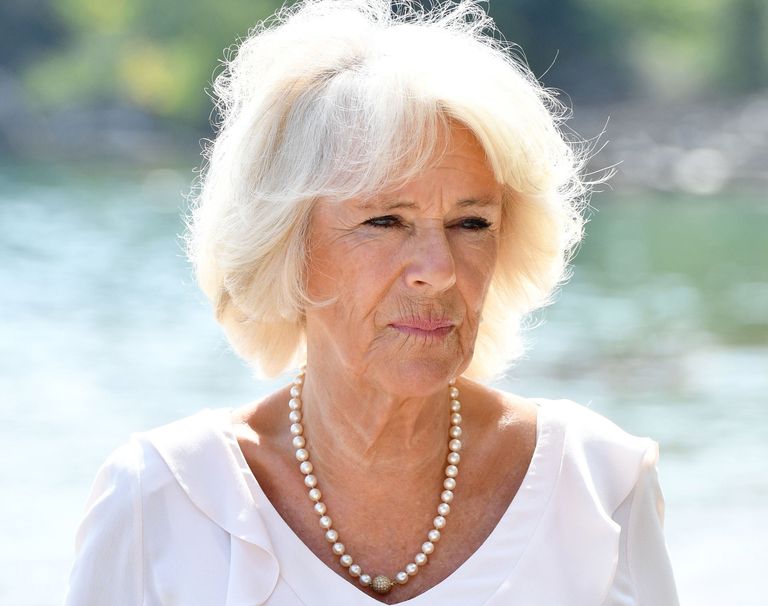 (Image credit: Tim Rooke/REX/Shutterstock)
The Duchess of Cornwall's quiet country retreat will be blasted with noise over the next few months.
It may just be her summer home, but Camilla, the Duchess of Cornwall, will have to deal with building work over the next few months, next door to her Wiltshire property.
This is due to her neighbour Phil Clayton, who owns the Old Mill next door, having reportedly been given planning permission to renovate the exterior and interior of his house.
The months of works, next to her Ray Mill house, will include an extension with a glass passageway, building a new sewage treatment and changing the garage into a gym.
It's likely to be a disruption to Camilla's calm country oasis - as Wiltshire is a place she and Charles retreat to when they want some space from royal life.
A source told the Daily Mail online, "At Ray Mill she can sit down with a big G&T, kick of her shoes and watch Coronation Street, which Charles loathes.
"She also doesn't have to bother about how the place looks – Charles is so fussy about tidiness, while she leaves her stuff all over the place. She doesn't need her cushions plumped all the time."
Her neighbours previous plans, which involved building an outbuilding for his elderly mother, had been opposed by Camilla and then finally by the council.
In a letter to Wiltshire council she said that the building works would have a, "negative affect on the flow of water from the river during any periods of flooding" and that "this should therefore be subject to a detailed survey by the Environment Agency."
She also said: "I am concerned about the proposed garage. The design is not conducive to a normal garage."
But he resubmitted his new plans in April, which Camilla didn't object to, and has had these approved by the council. Works are said to begin, next to Camilla's property that she bought in 1996 for £850,000, imminently.
However, if things do get a bit noisy Camilla could always relocate to one of their other homes in the UK. The pair currently have one in Scotland, Wales and also stay at Clarence House when in London.
Words by: Sarah Finley