Althorp House: Everything we know about the impressive stately home Princess Diana grew up in
Princess Diana's childhood home was open for public viewing for the first time in years last summer.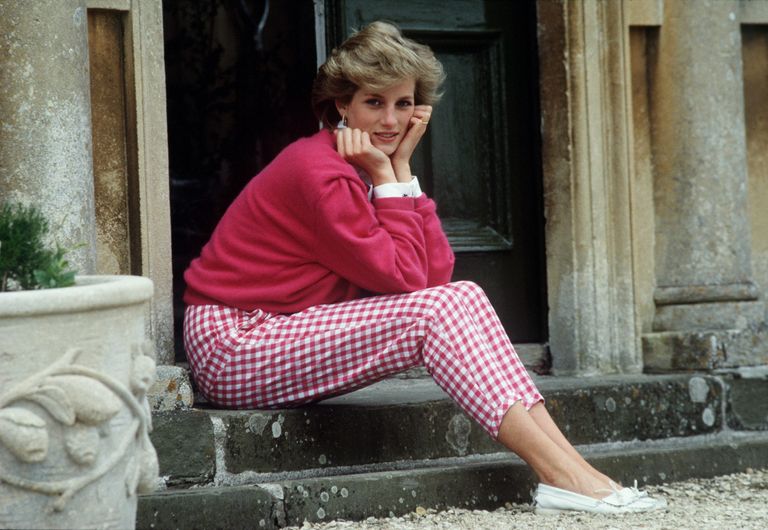 By Amy Hunt
Althorp House, located in Northamptonshire, is where the late Princess Diana grew up, and has been in the Spencer family for decades.
Last year, for the first time since the 50s, the impressive, Grade I listed, 90-room stately home opened to members of the public from 1st July 2019 until 31st August 2019.
So what is the Spencer family home like - and who lives there now?
What is Althorp House like?
As you can see from aerial photographs, Althorp House is no normal family home.
Set within a very impressive 550 acres of grounds, the home was built in 1508, and has been the family seat of the Spencer family for nineteen generations.
The building has 90 rooms within it, and is full ofart and ceramics collections from the Spencer family's 500-year history at the home.
Of course, the residence is now more historically significant then ever, as it is the place that Princess Diana called home for many years - and her final home before moving to London to live with Prince Charles.
MORE:Royal Lodge: A look inside Prince Andrew and Sarah Ferguson's Windsor family home
Princess Diana and her siblings were born and raised largely at Park House, on the Queen's Sandringham estate in Norfolk. When she was younger, it is said that she often played with Prince Andrew and Prince Edward.
However, when her father inherited the title of Earl Spencer in 1975, he moved the entire family from Park House to Althorp. Princess Diana would have been around 14 years old.
Recently, Earl Charles Spencer, Princess Diana's brother, has shared a rare picture inside Althorp, giving one of the first looks inside the home.
The picture sees his adorable dog relaxing in front of the fireplace, alongsidecosy logs of wood in baskets ready to be used, and laid on an intricately decorated rug. What a sweet image!
Poignantly, Althorp House is also Diana's final resting place. Prince Harry and William's mother is buried on an island in the middle of the ornamental Round Oval lake.
The estate is not just made up of the main house though. The acres of land around it also house within themcottages, farms, woodlands and even villages.
Charles Spencer has also shared some beautiful pictures of the Althorp Estate grounds too. The pictures below show the gorgeous grounds of the estate lit by a lovely sunset.
Who lives at Althorp House now?
Diana's brother, Earl Charles Spencer, has owned the impressive abode for the last 23 years, and even restored it recently for the first time since the 1780s.
He now lives there with his wife Karen Spencer, who is a Canadian social entrepreneur.
Karen recently revealed told Town & Country magazine that she felt 'instantly at home' at Althorp when she moved in after marrying Charles in 2011.
However, she explained that the artwork and furniture serve as a reminder of the huge history of the home.
She said, "The portraits on the walls and the furniture around me are a constant reminder that I am a tiny part of a very big lineage. I hope that I can make a small contribution to the continuation of that legacy."
Charles and Karen also share a daughter, Lady Charlotte Diana Spencer, who is 7 years old.
Can I visit Althorp House?
Yes - normally, parts of the stately home are open for visitors, having reopened for public visits just last summer.
However, the coronavirus outbreak means that this year it is uncertain whether the House will be able to open for visits from July - September.
On the website, it is stated that, "We are currently following all government guidelines regarding COVID-19. At this stage it is unclear whether we will be able to open to the public during the summer, we will continue to update our website accordingly.
"The provisional opening dates for Althorp House and Park are 1st July – 1st September 2020."