Alex Salmond has accused Prince William of having 'poor judgment', arguing he should be more like the Queen
Alex Salmond has urged Prince William to follow in the footsteps of the Queen when it comes to the issue of Scottish independence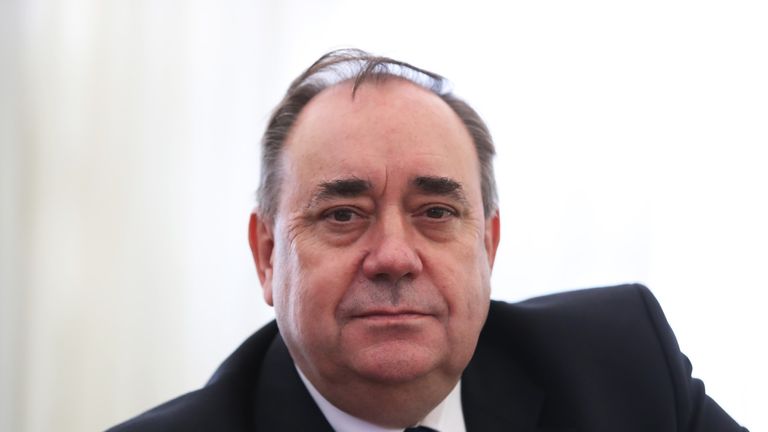 (Image credit: Ian MacNicol/Getty Images))
By Emma Dooney
Alex Salmond has insisted that Prince William should remove himself from political discussions on Scotland's independence, calling the future monarch's involvement in the issue "extraordinarily foolish." 
Alex Salmond has criticized Prince William for meeting Gordon Brown during his Scotland Royal Tour, in light of the former Labor Minster's recently launched campaign against Scottish independence. 
Prince William and Kate Middleton met with Gordon Brown and his wife at the Palace of Holyroodhouse on the final day of their week-long tour, for a private meeting hidden from the media.  
---
Alex Salmond isn't happy with Prince William after the royal's meeting with an opponent of Scottish independence, condemning the decision to involve himself in the divisive matter as "extraordinarily foolish."
The former First Minister of Scotland launched the scathing criticism in light of the news that the Duke and Duchess of Cambridge had met with Gordon Brown and his wife, Sarah, during their Scotland Royal Tour last week. 
Prince William and Kate Middleton welcomed the former Labor Prime Minister to the Palace of Holyroodhouse on the final day of their week-long trip, for a lowkey conference away from the media's gaze. Channel 4 has since claimed that palace officials ordered its reporters to stop filming outside the royal residence on "trespassing grounds." The TV network denies violating any privacy, arguing its staff was in a "public place." 
The covert engagement was strongly condemned by Salmond, who recently launched his own breakaway party, Alba, in the hope of creating a supermajority for Scottish independence in the next parliament. 
In a video addressed to his supporters, the staunch nationalist questioned "what on earth Prince William thought he was doing by having a confab with Gordon Brown." In May, Brown announced the launch of "Our Scottish Future", a campaign to keep Scotland in the UK. 
Despite defending Brown's right to meet with Prince William, Salmond argued that it is "extraordinarily foolish to have a situation where it can even be said that the monarchy, the future head of state, is involved in the Scottish constitutional debate." He went on to urge Prince William to follow in the footsteps of the Queen, who has remained quiet on the sensitive matter of Scotland's independence.  
"It would be enormously wise of the Royal Family to follow what has been the Queen's example over her long reign, as to keep the monarchy over and above politics," he advised. 
While the details of the meeting at Holyrood remain unknown, it has been confirmed that the Duke of Cambridge met politicians of varying beliefs on the Scotland Royal Tour. According to Kensington Palace, Prince William "spoke to a broad range of people from different communities including politicians from across the political spectrum."
The future king also held a private meeting with Nicola Sturgeon, the First Minister of Scotland, on the Saturday of the week-long tour.