Renée Zellweger says being 'unrecognizable' in new true-crime series is a 'compliment'
The actress dons a fat suit and prosthetics for her role in The Thing About Pam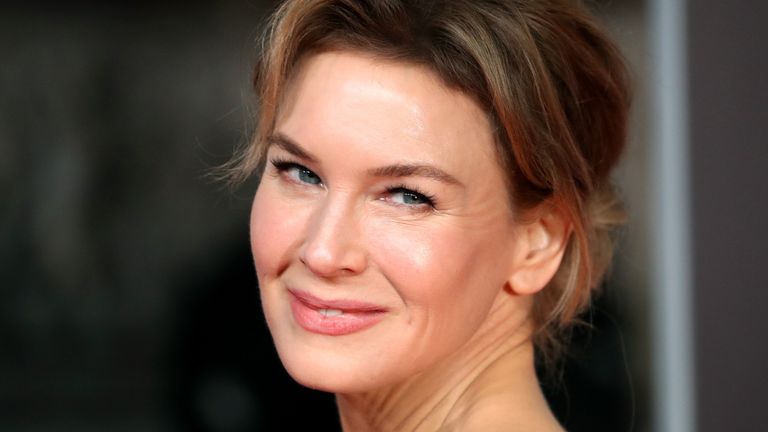 (Image credit: Mike Marsland/WireImage/Getty)
Renée Zellweger has said that being 'unrecognizable' in new true-crime TV series The Thing About Pam, is a 'great compliment'.
The Bridget Jones actress will star in the NBC show as real-life murderer Pam Hupp - but not everyone was happy with her transformation, with body positivity activists claiming that her wearing a fat suit was 'damaging' for plus-sized people.
In order to play the character Renée, who went Instagram official with her new boyfriend last year, wore a fat suit and prosthetics, so she could look more realistic as the character.
---
Talking about her disguise for the role Renee revealed to Vanity Fair that being unrecognizable in any role was a positive thing.
"Oh, gosh, if you don't recognize an actor or an actress in a performance, that's a great compliment. You're not trying to tell your own story," the actress said.
Talking about her transformation into real-life murderer Pam Hupp the Jerry Maguire star went on to say: "It was pretty much head to toe. It was prosthetics, it was a [padded] suit, it was the choice of clothing, it was the briskness in her step-step-step, her gait.
"All of those things were really important because all those bits and pieces are what construct the person that we project our own conclusions and presumptions onto."
Even before the official photos for the NBC show, which will air in March, were released fat suit, which was seen on set, received criticism from body-positivity activists, who slammed the wardrobe choice as disrespectful to plus-sized people.
One of them branded Renée's fat suit as damaging to the representation of plus-sized people in media, calling for an end to the casting of slim actors as overweight characters.
The show, which also stars Josh Duhamel, sees Renee play Pam Hupp—an American murderer who was sentenced to life in prison after killing a man in 2016. Pam Hupp killed Louis Gumpenberger in 2016 and Betsy Faria in 2011.
Pam also attempted to frame Betsy's husband Russ for his wife Betsy's murder. It was not confirmed until 10 years after Betsy's murder that Pam was in fact the culprit. In June 2021, Pam was finally charged with killing Betsy Faria.
Sarah is a freelance writer - writing across titles including Woman & Home, Fit & Well, Tech Radar and the BBC. Covering a variety of subjects, including the royals, celebrities and trends in beauty, fashion and wellness - her biggest passions are travel and fitness. She can normally be found trying out the latest fitness class or on a plane to an exotic destination (pandemic allowing) - or writing about either of them.