Pub landlord reveals the secret behind the Duke and Duchess of Cambridge's pub lunches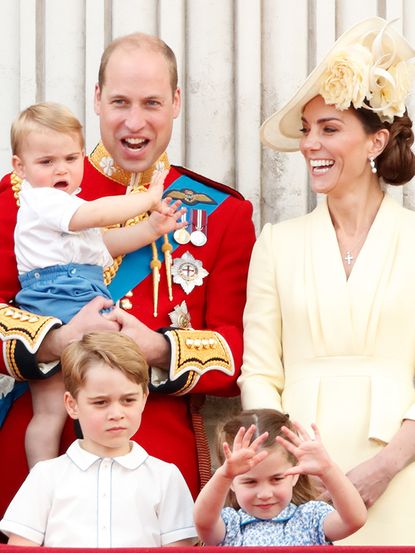 (Image credit: Getty Images)
He might be the future King of England, but Prince William still enjoys good pub grub.
He and wife Kate Middleton have been regulars at the Old Boot Inn in Berkshire for years. And now the pub's landlord has revealed exactly what the couple and their three children get up to when they come and visit.
According to the pub's new landlord, Andre Claasen, Kate, 37, likes to take the children in the garden at the Old Boot Inn and Prince George, six, often pretends he's invisible.
READ MORE: PRINCESS DIANA'S BROTHER SELLING EULOGY HE READ AT HER FUNERAL
"It's a little weird to go outside and see Kate playing with the children. When George is here, he wears a camouflage outfit. You have to pretend like you can't see him."
Likening the family to any other "ordinary couple," the landlord revealed no one bothers them for pictures.
"One time we had a coach full of Dutch tourists out there with them and no one even knew who they were, because they always just look like an ordinary family," they told Mirror.
"No one bothers them or asks for selfies. It's hard to know what to say when you go and talk to William, but he's very friendly," he said.
Being closely situated to Kate's parents house, the couple are well known in the area. And even invited the former landlord, John Hayley to their wedding in 2011.
The revelation comes after it was reported that Meghan Markle and Prince Harry were spotted enjoying a Sunday lunch at a pub called the Rose & Crown.
A businessman told The Sun:"They were on a table with, I presume, a private secretary. Meghan was cradling Archie most of the time.
"The little lad was as good as gold, I didn't hear him cry once while he was there."
But, a spokesperson for the pub has denied it happened.