Princess Diana's brother is selling the eulogy he read at her funeral for £30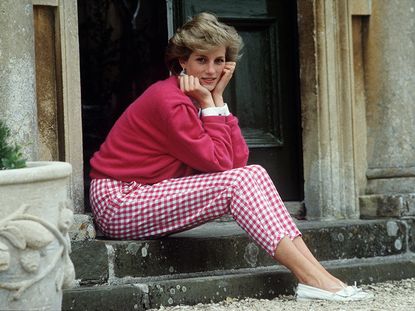 (Image credit: Tim Graham Photo Library via Get)
It's been 22 years since Princess Diana tragically died in a car accident. And now it's been revealed that her brother, Lord Spencer, is selling copies of the euogy he read at her funeral.
According to Fabulous Digital, copies of the full text he read at her funeral in 1997 can be purchased in a blue bound book called "Earl Spencer's Tribute to Diana, Princess of Wales".
And, Earl Charles Spencer even signs copies of the £30 eulogy bought in the gift shop at Althorp House in Northamptonshire "every day".
A visitor told Fabulous: "He walks over from the house and they only advertise on the day he's going to do it. He usually spends 15 minutes meeting people.
READ MORE: HOW MEGHAN AND HARRY PAID TRIBUTE TO DIANA IN ARCHIE'S NURSERY
"He does it most days according to staff. There was about 50 or 60 people in the queue, probably more.
"He was quite nice with people, pleasant and thanked them for coming."
Princess Diana's family have owned the Althorp Estate for 500 years, so it's no surprise it's where her family buried her.
Her grave, however, is inaccessible to the public and is instead on an island to prevent "insane" and "ghoulish" breaches.
"We all agreed that, with its beauty and tranquillity, this was the place for Diana to be," Earl Spencer said at the time.
It's been 22 years since their mother passed away. And a source revealed that Prince Harry and Prince William marked the poignant day together.
"They talk about the little things about Diana that made them laugh: the ski trips and outings to Thorpe; the effort she went to on their birthdays – all of it," an insider told US Weekly.
"They always discuss Diana's charity work and brainstorm ways they can continue her legacy. Helping others and being a role model to those less fortunate is at the top of their priority list."
Prince Harry became a father himself this year to son Archie Harrison Mountbatten-Winsdor.