The Best Moments From The Duke and Duchess of Cambridge and Prince Harry's Relay Race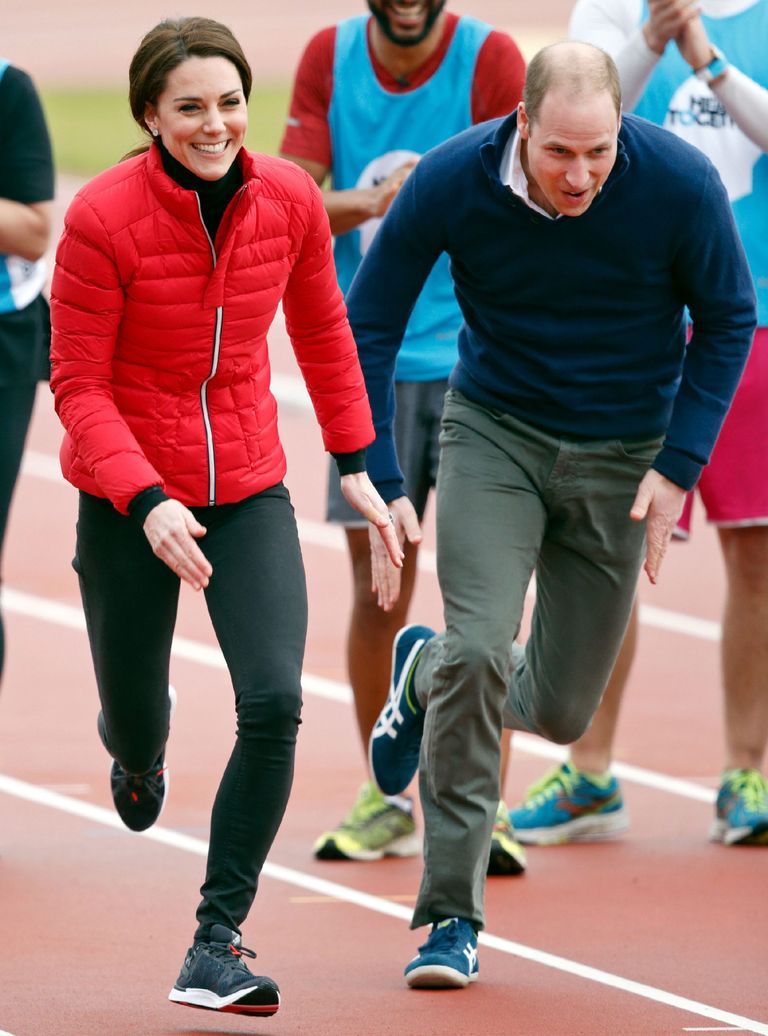 (Image credit: Getty)
By Amy Hunt
The Duke and Duchess of Cambridge, along with Prince Harry, once again displayed their fiercely competitive side at a relay race on 5th February at London's Olympic Park.
At a training day for runners looking to compete in this year's London Marathon, the royal trio came together to run a 100m sprint. The people in attendance of the event are set to run the annual marathon for the Duke and Duchess and Prince Harry's mental health campaign, Heads Together, the official charitable cause of the Virgin Money London Marathon this year.
Prior to the race, the royal couple looked focused on the track ahead - although they did pause momentarily for a quick 'good luck' high-five.
At the sound of the klaxon however, Prince Harry immediately stormed off - and even had a chance to glance back at his slower family members!
During the race, Prince Harry stormed ahead of the Duke and Duchess, beating his older brother and sister-in-law by a mile.
It was clear that the two brothers were both desperate to triumph over each other - gritting their teeth and sprinting as hard as they could right until the end of the race.
After their race was over, the royals also made sure to cheer on their respective relay teams - with one Prince in particular looking particularly enthusiastic about the race (Prince William...). However, the Duchess of Cambridge was perhaps at a slight advantage with her team, which consisted of former London Marathon winner Paula Radcliffe.
Catherine made sure to wrap up warm for the race in Stratford, wearing a £310 red puffer gilet jacket by Perfect Moment and a pair of black skinny jeans.
Later on in the day, the trio also delivered a speech on the importance of speaking out about mental health.