Who killed Jack in The Pact season 1 and what is it about? A recap of the BBC drama's first season as season 2 continues
The Pact season 1 paved the way for the intense themes of season 2 and if you're looking for a recap here's what you need to know...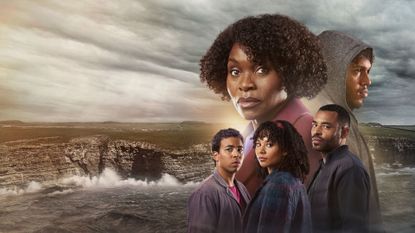 (Image credit: BBC/Little Door Productions)
If you're wondering who killed Jack in The Pact season 1 and what the BBC drama is about we have you covered with our recap as season 2 continues.
The Pact season 2 is back and is darker and more intense than ever as it crafts a central mystery that is truly worthy as a successor to that of the first instalment. Like The White Lotus, The Pact is an anthology series and so the storyline of both seasons are distinct and standalone. However, that doesn't mean that you should've delve into the first ever series too and The Pact season 1 had some pretty huge moments that perfectly introduced viewers to the high stakes and emotional tension that continues to set this BBC drama apart.
If you're unsure what you might've missed and want to watch from the beginning before diving into season 2 then here we reveal what happened and who killed Jack in The Pact season 1…
*Warning: Spoilers ahead!*
What happened in The Pact season 1? Recap of the first series and ending
The Pact season 1 focuses on a group of friends and work colleagues - Anna, Nancy, Louie and Cat - who are finding their daily lives increasingly unbearable since their younger boss Jack Evans had taken over the brewery where they work. Jack had been a cruel boss who regularly mistreated his staff members since taking over, including the central four, even his aunt Louie who he seemed to sack. One night after a work party they decided to teach him a lesson after they found him drunk and harassing one of their colleagues.
They drove him out to the woods where they left him tied to a fallen tree. Only when they returned to check on him a short while later after a crisis of conscience, they found him dead.
Horrified at what they'd done, Anna was about to call her policeman husband Max when Nancy (Julie Hesmondhalgh) persuaded her not to. She said that their lives would be ruined, their families destroyed and their reputations in tatters locally if the truth came out, even if they weren't charged. They decided to leave and go home, acting as if nothing had happened and waiting for someone to tell them Jack's body had been found, which it eventually was.
A police investigation soon followed and the women became overcome with guilt at what they'd done that night. After the four friends made the titular pact to remain silent on what happened, they'd received threats from an anonymous texter claiming to know what they did and asking for money.
In a shocking turn of events this was later revealed to be Nancy sending the texts herself as her husband Richard had lost £10,000 on a horse race and she saw this as the only way to get the money to pay them off. Perhaps understandably following this her friends turned their backs on her, leaving her devastated and utterly remorseful.
All of this tension built up to an unmissable The Pact season 1 ending where the mystery that had been building all series long finally came to an end as Jack Evans' real killer was unmasked. And it wasn't just the fans who were privy to this astonishing revelation but several of the central characters too. Despite now knowing the truth, only one of them took the blame on themselves and presented a false confession to the police that was believed.
This confession set the other friends and colleagues free, allowing them to return to some semblance of their normal lives after the events of that night and the pact they made to conceal it all. In their own way, each of them paid a price for their involvement in what happened to Jack and must live with the guilt all their lives.
Though in the final scenes of The Pact season 1 ending, they are shown going back to their daily lives, working in the factory where it all started but seeming far happier and more appreciative of life now they know how truly precious it is.
Who killed Jack in The Pact season 1?
As with all good mysteries, from why Grieff killed his wife in Inside Man to who killed Grace in Manifest, The Pact season 1's key plot thread had us desperately playing armchair detective and barely containing our excitement as the resolution to the ultimate question - who killed Jack Evans?- drew closer. Whilst viewers might've thought they knew the truth, few people likely saw the twist coming as Anna's daughter Tamsin was revealed to be Jack's murderer.
At the beginning of episode 6, a horrified Anna and a far calmer Nancy demand the truth from Tamsin and her brother Ryan. Via flashback it's shown that Tamsin and Jack had a one-night stand and she fell pregnant with his child, only the arrogant brewery owner didn't want to know. He demanded Tamsin have an abortion which she refused, with Ryan the only one who knew what she'd been going through.
The night of the party Tamsin resolved to tell Anna and she and Ryan set off on their bikes into the night. Arriving there, they saw Anna, Nancy, Louie and Cat carrying out their prank and followed them as they drove off with Jack. After the women had left, Tamsin confronted Jack and after he taunted her and threatened to turn their child against her and "ruin" her family, she found a plastic bag and suffocated him in the woods.
As the finale went on Tamsin attempted to flee and her parents resolved to protect her. Only when they arrived at the police station they were told a confession had already been made. As The Pact season 1 ending drew to a close, viewers were delivered shocking scenes of Nancy confessing to the crime.
"Why are you doing this?" Anna asked, on the verge of tears, as she rang Nancy who had been detained following her false confession.
Though Nancy's voice contained no trace of resentment or fear as she replied simply, "Why do you think?"
After all she'd put her friends through, Nancy fell on her sword to save Tamsin. Finally, it seems, she would've done something worthy of their forgiveness. This redemptive arch is also something binge-watching fans might recognize in The Pact season 2 ending if they've raced through the episodes on BBC iPlayer. And if not, then prepare yourself for some seriously tear-jerking moments...
How to watch The Pact season 1
If you're looking to remind yourself of the tense pacing and brilliant moral dilemmas that surfaced in The Pact season 1 before diving into The Pact season 2 then simply head to BBC iPlayer. All six episodes of the heart-wrenching first series are available to watch on the BBC's on-demand service, so it's never been easier to binge-watch your way through your favorite moments in preparation for what's to come in season 2.
Although the series' plot-lines might not be directly linked, The Pact season 1 set up the idea of a vow of silence and is a great introduction to the morally grey area that many of the characters find themselves in throughout season 2 too.
Unfortunately, if you're abroad on vacation when you want to watch The Pact season 1 then you won't be able to watch the show as you normally would at home, thanks to regional restrictions. Luckily there's a solution and you can use a VPN to continue watching this hit drama. This is a handy bit of software that changes your IP address so that you can access on-demand content or live TV just as if you were at home.
Our sister site, TechRadar, has tested all of the major VPN services and they rate ExpressVPN as the absolute best. They say, "It's compatible with all of your devices, supports most streaming services, and ranks among the fastest. You can even install it on devices like an Amazon Fire TV Stick, Apple TV, Xbox, and PlayStation. So for a one-stop-shop, you can't go wrong with Express."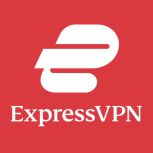 ExpressVPN service | Get 49% off and 3 months FREE
Ranked among one of the fastest VPN providers, this risk-free service is also compatible with all of your devices. Enjoy access to almost any streaming service, and if you don't like it there's a 30-day money-back guarantee.
If you've never installed a VPN before, don't worry, it's quick and easy. Just follow these three steps:
Download and install the VPN following ExpressVPN's easy-to-follow instructions.
Once you've installed your VPN, open the app and select your server location as anywhere in the UK.
With your VPN installed and server location set to UK, you can now watch The Pact season 1 online.
The Pact season 2 continues on Mondays at 9pm on BBC One and all episodes of both The Pact season 1 and 2 are available to watch on BBC iPlayer.
Sign up to our free daily email for the latest royal and entertainment news, interesting opinion, expert advice on styling and beauty trends, and no-nonsense guides to the health and wellness questions you want answered.
Emma is a Royal Editor with seven years of experience working in digital publishing. Her specialist areas including literature, the British Royal Family and knowing all there is to know about the latest TV shows on the BBC, ITV, Channel 4 and every streaming service out there. When she's not writing about the next unmissable show to add to your to-watch list or delving into royal protocol, you can find Emma cooking and watching yet more crime dramas.