The Pact season 2 ending explained: Who was Connor and what other secrets were revealed in the BBC drama's heartbreaking finale?
The Pact season 2 ending saw the Rees family rocked by a seriously shocking revelation that cast new light on what they thought they knew...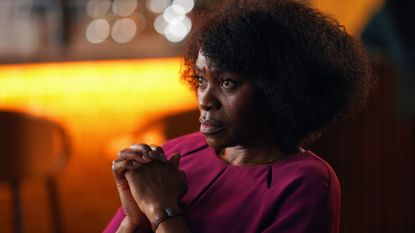 (Image credit: BBC/Little Door Productions/Simon Ridgway)
The Pact season 2 ending unveiled some serious twists as the Rees family's deadly pact saw them reach breaking point.
Delving into a brand new storyline with an entirely different set of characters after its triumphant first season, The Pact season 2 upped the stakes even higher as it focused on a single family torn apart by secrets. After stranger Connor arrived in town claiming to be their brother, the children of social worker Christine Rees began to question everything. Confused over whether he was lying, things soon spiralled out of control and it wasn't long before they made a shocking pact.
Although The Pact season 2 ending has yet to air on BBC One, some fans might well have binge-watched their way through to the finale on BBC iPlayer.
Here we explain the twists and turns of The Pact season 2 ending and who Connor really was in the BBC drama's unmissable finale…
*Warning: Spoilers ahead!*
The Pact season 2 ending explained
From the emotional intensity of things all coming to a head in the Inside Man ending to the earth-shattering change in perceptions in the Karen Pirie ending once the killer was unmasked, there's nothing quite like a series of shocking twists to round off our favorite series in style. And when it comes to The Pact season 2 ending the showrunners more than delivered in the drama stakes. The past came back to haunt the Reeses like never before in episode 6 as it emerged that they weren't quite the family they thought and Christine's darkest secret was unearthed.
During a tense "last supper" with her children Will, Jamie and Megan and new son-in-law Gethin, the social worker and devoted mother was forced to admit a life-altering truth: they weren't biologically her children. The revelation emerged after the conversation turned to Christine's late son Liam who had died before the events of episode 1 and whose resemblance to apparent stranger Connor didn't go unnoticed.
He had claimed to be the children's long-lost brother, though in The Pact season 2 ending it was confirmed that Liam hadn't been related to them at all. Instead, Christine had helped her friend and former colleague Kate's client - a pregnant woman struggling with addiction and living in a squat.
This had been Liam's birth mother and shortly after bringing him into the world she had left him, leaving Kate panicking over missing their appointments and turning to Christine for help.
Claiming that the week-old baby had been left behind like "rubbish" and as if he were "nothing" Christine told Will, Jamie and Megan that she had taken Liam in as her own. Only the social worker never completed any official adoption process for her new son.
Horrified, Megan questioned her mother demanding to know how she could've gotten away with it and it emerged that Christine's husband Harry had known and supported her even if he didn't agree with how she went about it. Meanwhile, Kate had sorted the paperwork, putting the final seal on this huge lie.
Eventually it had all become too much for Harry, who left Christine, but the emotional devastation of The Pact season 2 ending didn't stop there! It was then that Gethin, Megan's husband, asked a question he could never take back - "What about the others?"
As his wife and brothers-in-law looked on, appalled, he expressed his belief that if Christine could lie about Liam, she could've easily done the same with her other children. And whilst she affirms that they are hers, Megan can't help remembering how much they moved around, from London to Manchester and back to Wales.
Will added that he'd never seen pictures of their mother pregnant and as the truth dawned on them all, Megan declared, "This isn't a family. It's a cult", before rushing from the house closely followed by Gethin, Will and Jamie.
Each of the siblings were left desperately trying to come to terms with the news, with Will telling his brother that he'd never felt like he truly belonged and Megan wondering if her fear over marrying Gethin could've come from subconscious feelings of abandonment.
Meanwhile, as her family imploded Christine received an unexpected visitor at her home in the form of client Kayla with her baby. All seems to be going fine until Kayla makes a terrible confession to Christine that she had been with Liam when he died of an overdose and did nothing to help him. Silently enraged, the social worker waited for the perfect moment and disappeared with Kayla's baby to the cliffside near the sea leaving her client frantic.
It wasn't long before Will, Jamie, Megan and Gethin joined forces to try and find their mother and it was Megan who found her and the baby sitting on a bench by the edge. Recollecting happier times, Christine explained how she used to take Liam there when he was young and couldn't sleep before later handing the baby over to Megan.
"Do you hate me?" she asked her daughter and when Megan said that she simply thought she'd made a mistake, Christine told her she stood by it before secretly recording herself confessing that she had injected a lethal dose of GHB into Connor's drink to make him "go away" with his questions about the past.
Turning away to walk back to the others with the baby, Megan is found by her husband and brothers who ask where Christine is. The Pact season 2 ending then delivers its final heartbreaking twist as they turn back to find Christine no longer on the bench, having apparently jumped off the cliff.
Screaming for her, Jamie is held back in his grief by Will whilst he and Megan and Gethin look broken. Back at the house afterwards, Gethin handed over the phone to the police and expressed his belief that Christine knew that if she had lived, her children would never have let her take the sole blame for what happened to Connor.
"She's given us a way out," Megan said, "One last lie".
As The Pact season 2 ending drew to a close all three siblings are shown pursuing new, happier lives no longer governed by the past but who they truly want to be. It's a hope-filled conclusion to an episode full of moral dilemmas and emotional depth and rounds off the season brilliantly.
Who was Connor and who killed him?
At the beginning of The Pact season 2 Connor arrived in town claiming to be the Rees siblings' brother - and he was kind of right. Connor was the biological brother of Liam Rees, who it turned out was taken in by Christine Rees as a baby and passed off as her own son. During the course of the season Connor had demanded answers and been a haunting presence for the Rees family who often doubted his talk of being related to them.
Ultimately, his quest to uncover the truth which had a determination reminiscent of Claudia in The House Across the Street led to his death at their hands after he turned up at Megan and Gethin's wedding in episode 3 with a USB drive that could've spelt ruin for Kate and Christine. The social worker had drugged his drink only for Jamie to lose his temper at Connor later on and hit him over the head with the bottle. The entire family came together to conceal the truth, at Christine's insistence despite Megan wanting to call the police.
The Pact season 2 ending rounded off this major storyline too with Christine taking the blame for killing Connor and allowing her children to go on with their lives.
"Christine, like every parent, will do anything for her children," Christine's actor, BAFTA-winner Rakie Ayola previously told RadioTimes.com and other press. "And sometimes the choices she makes aren't the best for everybody, but she thinks they're the best for them. She will do whatever it takes to make sure that they are OK."
Setting out to save her children, Christine presented perhaps the biggest moral question of The Pact season 2. Whilst she genuinely loved and wanted to give them a better life she went about things completely illegally. In her final confession she saved them one last time and her character perfectly epitomises the theme of The Pact - namely secrets and how destructive they can be.
The Pact continues at 9pm on BBC One on Mondays with all episodes available to watch now on BBC iPlayer.
Sign up to our free daily email for the latest royal and entertainment news, interesting opinion, expert advice on styling and beauty trends, and no-nonsense guides to the health and wellness questions you want answered.
Emma is a Royal Editor with seven years of experience working in digital publishing. Her specialist areas including literature, the British Royal Family and knowing all there is to know about the latest TV shows on the BBC, ITV, Channel 4 and every streaming service out there. When she's not writing about the next unmissable show to add to your to-watch list or delving into royal protocol, you can find Emma cooking and watching yet more crime dramas.