What time does Netflix release new episodes?
What time does Netflix release new episodes? Everything you need to know about when the streaming giant releases new content based on your location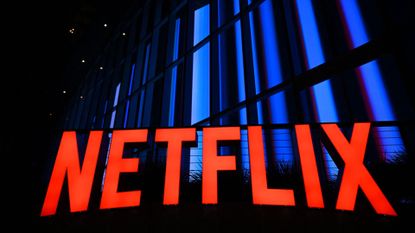 (Image credit: Getty)
Netflix is the streaming giant behind some of the biggest shows in the world. But many frequent bingers are asking, what time does Netflix release new episodes?
Netflix has produced hit series including The Watcher, Monster: The Jeffrey Dahmer Story, and Love is Blind, but fans are often unsure as to what time new episodes will drop on the streaming site, meaning they're often having to check the app to see if new episodes have arrived.
Netflix release times can be tricky to figure out if you're not in the know, especially when you're planning to stay up late to watch the first few episodes or trying to cram an episode into your morning commute.
What makes it trickier is that due to streaming rights and whether or not it's a Netflix original series, some shows and films have different release times than others.
Read on to find out everything you need to know about when Netflix releases new episodes, based on your location...
What time does Netflix release new episodes?
While we often know the date our favorite Netflix shows are going to be released, we rarely know exactly what time they'll land.
New Netflix original shows and films will almost always be released at midnight, Pacific Time. This is because the time of release is based on the time at the Netflix headquarters in California.
This means that the show will drop at once all around the world, but at a different time of day depending on the country you live in.
However, some Netflix titles are considered original in one country but not in another. Netflix's help website (opens in new tab) states, "In these situations, a TV show or movie will become available at 12.00am Pacific Time in the regions where it is considered a Netflix original. In the regions where it is not considered a Netflix original, it will become available at 12.00am local time."
What times does Netflix release new episodes in the UK?
As Netflix releases shows at 12am Pacific Time, this means that in the UK, new shows and films will be available to stream at 8am.
This explains why we always get new episodes in the morning, rather than at night. So next time you're waiting for an episode to drop, rather than constantly refreshing the Netflix app, simply set your alarm for 8am.
New content is released worldwide at the same time – meaning that, for example, people living on the East Coast of the US will get them at 3am local time, while those in mainland Europe will get them at 9am.
Does Netflix always release every episode of new series at once?
While many shows are released in their entirety, not every series on Netflix drops all its episodes at once.
The main exception to this rule comes from those shows that Netflix airs in the UK but which are also shown on US TV, such as The Good Place, Jane The Virgin, and Riverdale.
In those instances, new episodes will appear weekly on Netflix, usually the day after they've been shown in the US. So for example, Riverdale episodes are normally shown in the US on a Wednesday and land on Netflix UK on Thursday mornings.
Robyn is a celebrity and entertainment journalist and editor with over eight years experience in the industry. As well as contributing regular to woman&home, she also often writes for Woman, Woman's Own, Woman's Weekly and The Sun.