Who was Jeffrey Dahmer? The true story behind the chilling Netflix series revealed
Monster: The Jeffrey Dahmer Story tells the terrifying tale of the 'Milwaukee Monster' from the perspective of his victims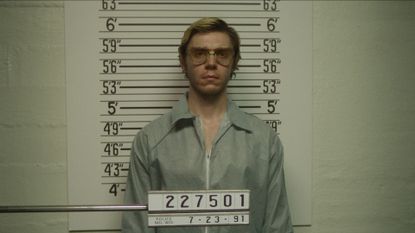 (Image credit: Netflix )
Netflix's new true-crime series, Monster: The Jeffrey Dahmer Story, has just been released – and we're already nursing goosebumps.
If you're on the hunt for some nightmarish TV to get you in the mood for the Halloween season, we might just have the ticket for you.
Directed by Ryan Murphy, Monster: The Jeffrey Dahmer Story, is the latest addition to Netflix's knockout library of true crime treasures (still reeling from The Thing About Pam) – and by the looks of its trailer, it might just be one of the US streamer's most chilling shows to date.
The limited-run series introduces audiences to the twisted world of Jeffrey Dahmer, a US criminal who gained notoriety in the 90s after he was convicted of murdering and dismembering 17 men and boys to satisfy his own sexual urges.
The former chocolate factory employee, who committed his crimes between 1978 and 1992, was also known for his cannibalism and necrophilia, confessing to eating – and having sex with – many of his victims after brutally taking their lives.
With Mare of Eastown's Evan Peters playing Dahmer, Monster: The Jeffrey Dahmer Story has already been praised by critics for its refusal to glorify the convicted killer and for its spotlight on those affected by his reign of terror.
The 10 episode dramatisation, which also stars Glenda Cleveland as Dahmer's neighbor and Shaun J. Brown as his surviving victim, isn't for the faint-hearted though. Netflix doesn't hold on back on showcasing the extent of the Milwaukee Monster's perversion, with no attempts to sugarcoat or tame the repulsive nature of his sickening crimes. Watch on an empty stomach, we say.
How many people did Jeffrey Dahmer kill?
Jeffrey Dahmer killed 17 people in total between 1978 and 1991, with the ages of his victims ranging from 14 to 33. The deranged murderer predominantly preyed on Black, Asian and Latino men and boys, whom he reportedly believed he could target more easily than white males.
How did Jeffrey Dahmer get caught?
Jeffrey Dahmer's killing endeavors came to an end on July 22, 1991, after one of his potential victims managed to escape and alert the police of his near-fatal encounter.
Tracy Edwards, 32, met Dahmer outside a shopping mall and accompanied him back to his apartment, after the cannibal offered him $100 in exchange for nude photos and free beers. Edwards agreed and the two men hopped into a taxi cab, in which they continued to make friendly conversation. Shortly after he entered his new friend's home, however, he immediately became suspicious.
The flat reeked of a 'foul odor', which Dahmer blamed on broken sewer pipes, and contained several boxes of hydrochloric acid, which Dahmer claimed he used for cleaning bricks. It didn't take long for things to become even stranger, with the 31-year-old's behavior changing drastically once the two men were alone.
In his court testimony, Edwards recalls how the 31-year-old quickly morphed from being a 'friendly man' to 'a crazed killer', forcing his captive to lie down on the floor. He then handcuffed Edwards and took out a six-inch butcher's knife, before placing his own head on his victim's chest to listen to his heartbeat. It was at this point that Dahmer revealed his fatal intentions to "eat his heart out."
Edwards tried to appease Dahmer, repeatedly reassuring him that he was his friend and that he wouldn't try to leave the property.
The pair went on to watch the Exorcist III together and Edwards managed to continue making conversation with his captor, in an attempt to calm his fluctuating mood. He then persuaded Dahmer to unlock the handcuffs so that he could use the bathroom - a request that was surprisingly fulfilled.
After Edwards returned from the toilet a second time, he saw an opportunity to escape. He punched the serial killer in the face, knocking him to the ground. With Dahmer momentarily disarmed, he managed to flee out the front door and run for help.
Once outside, Edwards flagged down two Milwaukee policemen and informed them of the incident, explaining how a 'freak' had placed handcuffs on him. Edwards agreed to accompany the officers back to the scene of the crime, where all three were invited by Dahmer himself back inside the flat.
Dahmer acknowledged that he had placed handcuffs on Edwards, but refrained from disclosing any further information about the evening's series of events. His dark secrets were uncovered, however, when one of the officers entered the bedroom to retrieve the key to Dahmer's personal handcuffs.
He instantly noticed a large knife on the bed, as well as dozens of Poleraid photos depicting dismembered bodies. It was at this point that Dahmer was arrested, shortly before another squad car was called to the scene for backup.
A police investigation of the apartment that followed revealed multiple horrifying finds, including four decapitated heads in the kitchen, seven skulls in the bedroom, and a full torso in the freezer. Severed hands, chopped penises, and a mummified scalp were also discovered, as well as two plastic-wrapped human hearts and a portion of arm muscle.
In January 1992, Dahmer pleaded guilty but insane to killing 15 of the 17 young men and boys he was accused of murdering, after being diagnosed with borderline personality disorder, schizotypal personality disorder, and a psychotic disorder. He was found legally sane to stand trial, however, and was ultimately sentenced to 15 terms of life imprisonment for his crimes.
Is Jeffrey Dahmer still alive?
Jeffrey Dahmer was pronounced dead in hospital on 28 November 1994, after being brutally killed by a fellow inmate in prison.
Christopher J. Scarver Sr fatally beat the serial murderer and another prisoner, Jesse Anderson, in the bathroom, using a piece of metal he'd stolen from exercise equipment in the jail's gym. It's widely understood that Scarver, an African-American man who was in prison for a 1990 murder charge, killed Dahmer because he believed the cannibal's crimes to be racially motivated. Many of Dahmer's victims were Black individuals, whom he reportedly believed he would more likely to 'get away' with killing than white men.
When is the release date of Monster: The Jeffrey Dahmer Story?
All 10 episodes of Monster: The Jeffrey Dahmer Story are available to watch on Netflix from September 21, 2022.
Sign up to our free daily email for the latest royal and entertainment news, interesting opinion, expert advice on styling and beauty trends, and no-nonsense guides to the health and wellness questions you want answered.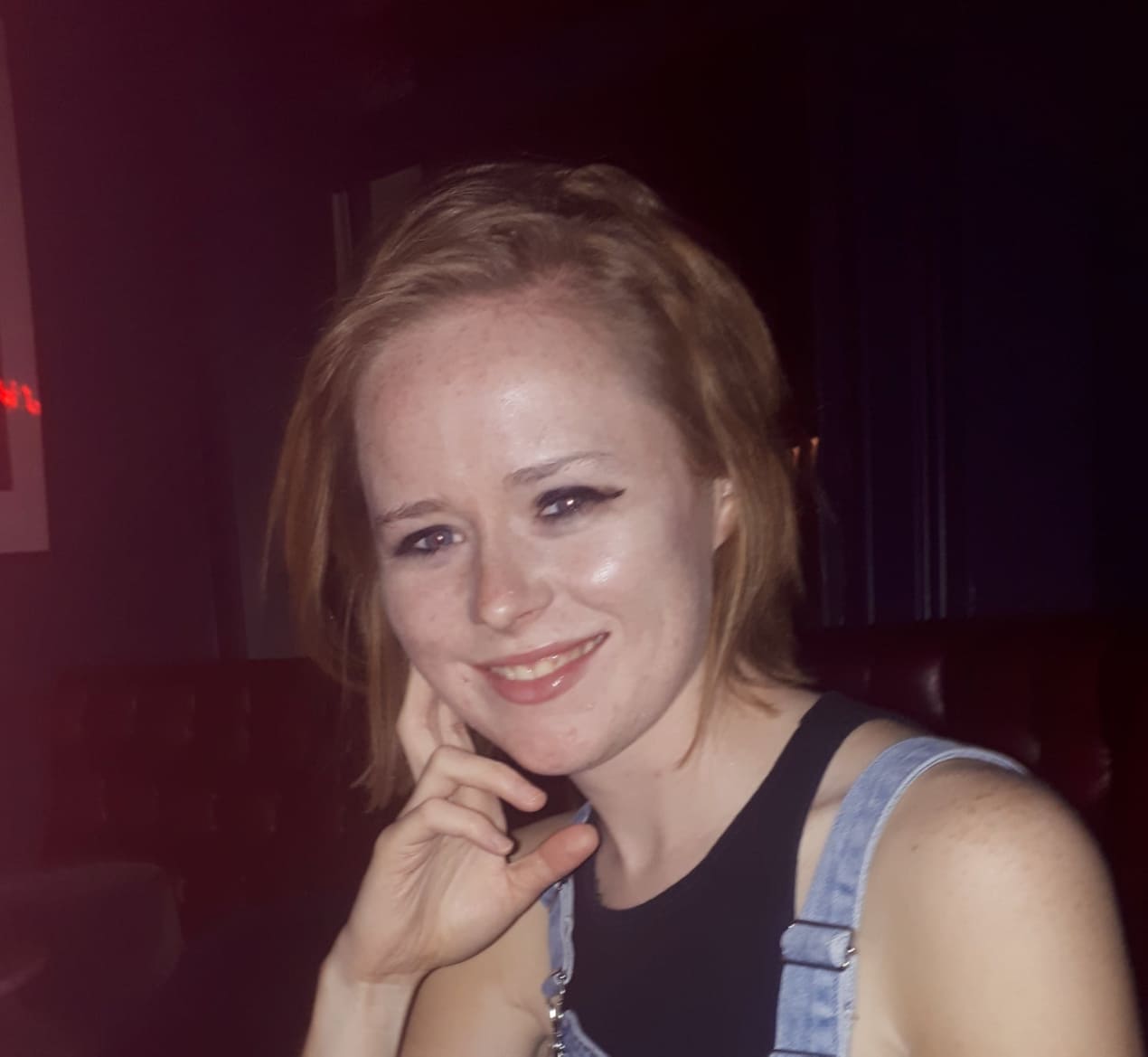 Hailing from the lovely city of Dublin, Emma mainly covers the Royal Family and the entertainment world, as well as the occasional health and wellness feature. Always up for a good conversation, she has a passion for interviewing everyone from A-list celebrities to the local GP - or just about anyone who will chat to her, really.
Emma holds an MA in International Journalism from City, University of London, and a BA in English Literature from Trinity College Dublin.