These are the best cities for film lovers according to a new study
Love movies? You're going to want to check out these cities!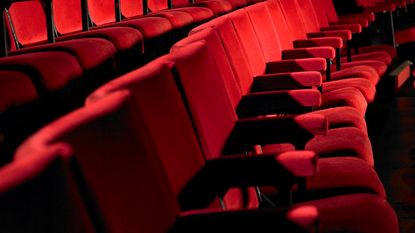 (Image credit: Getty Images)
A new study has been released that looks at the very best cities in the world for film fans.
Specifically analyzing 40 major global towns, ranked by scoring on factors like the number of cinemas in each destination, the types of film festivals they host, filming locations and more.
According to the survey, the number one city for lovers of cinema is (drum roll, please): London!
Surprised Hollywood didn't take the top spot? So are we. The British city landed at number one in the study by Money.co.uk because of its outstanding number of theaters (161) and the amount of film tours that call London home (104). Let's also not forget Leicester Square, where a ton of world premieres of big releases take place each year.
---
Hosting the highest number of film festivals annually (a staggering 1,152!), New York City took the second spot on the list, followed by Los Angeles—where more films are shot compared to any other city that the study looked at.
Here's the top ten list:
1. London, United Kingdom
2. New York, United States
3. Los Angeles, United States
4. Paris, France
5. San Francisco, United States
6. Chicago, United States
7. Mumbai, India
8. Berlin, Germany
9A. Barcelona, Spain
9B. Tokyo, Japan
The study also reveals that Switzerland is actually the most expensive country to catch a flick in. A single ticket will cost movie-goers £15.49. On the flip side, Turkey is the cheapest destination to go to the movies. A ticket rakes in at about £1.75 for a single viewing there, which is more than five times cheaper than anywhere in the UK, where the average price is about £10.
Anna Rahmanan is a New York-based writer and editor who covers culture, entertainment, food, fashion and travel news. Anna's words have appeared on Time Out New York, the Huffington Post, Fortune, Forbes, Us Weekly, Bon Appetit and Brooklyn Magazine, among other outlets.