The dating trend you need to stay away from over the next few months according to relationship experts
Winter coating is the name of the game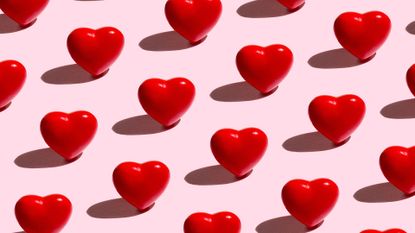 (Image credit: Getty Images)
Ever heard of the dating trend "winter coating"? Relationship coaches on TikTok are advising their viewers to avoid it at all costs.
When the weather gets cold, it's only natural to wish you had someone to snuggle up next to. Picture it - a cozy fire, your favorite movie, some fuzzy socks, and a partner by your side, sharing a romantic evening. And, if you aren't careful, you might even start to crave a night like this so much that you hit up one of your ex-flings. Sounds like it could be nice, right?
WRONG.
We know it might be nice to have someone to spend a cold winter's night with, especially if you're experiencing dating burnout - but just make sure it's not your ex. Or, at least, that's what TikTok therapists and relationship coaches are advising their viewers against as one of the top sex trends 2023 has emerged already - and it's called "winter coating".
What is winter coating?
No, we're not talking about heading out on a date in your best winter coat. TikTok therapist Jamie Kanner explains the phenomenon of winter coating as "when an old flame comes back into your life just for the winter so they don't have to be alone, and they discard you by spring like an old coat." Not a great visual, unfortunately.
She goes on to say that you may want to avoid this for a few reasons. "One, it just takes up space and doesn't leave room for someone new and fabulous to come into your life."
So if your ex hits you up during the winter, and they claim that maybe it's to "rekindle an old flame," to have makeup sex or any other lies - just know they probably will disappear from your life by springtime.
Additionally, Nando, a life coach on TikTok, acknowledged a study that proved over 52% of people who were surveyed in the UK said that they had been contacted by an ex who wanted to rekindle their relationship during the winter specifically.
And, if you were hoping to get a crumb of feeling wanted or special, think again. Nando also noted that, because of the current economic climate, people aren't as willing to spend money to impress you, or even actually take you on a date.
"Wooing you is out of the question because they already know you. They'll come over with the big mac and no fries, and then just say 'open up and get naked'," he says with a laugh.
People on the internet also have thoughts about the dating trend, saying that although the name for the trend is new, "winter coating" itself isn't actually a new concept.
Under a tweet that describes what winter coating is, one user replied, "We called this "recycling" in my day."
According to another TikTok relationship coach, who calls her account "Situationship Reform School," if your ex tries to hit you up during the winter, "you may want to BLOCK, DELETE & BAN" them - or just do it proactively as a safety precaution.
Madeline Merinuk is woman&home's US lifestyle news writer. She covers celebrity, entertainment, fashion, and beauty news but is also obsessed with internet trends - you can find her reciting trending TikTok sounds out loud at any given time.
After winning multiple student journalism awards for her investigative work, she graduated from Hofstra University in 2021 with a B.A. in Journalism. After graduating, she worked at today.com, the digital site for the Today Show, where she wrote pop culture news and interviewed big-name personalities like Emily Ratajkowski, Haley Lu Richardson, Emma Corrin, and more.
Her personal interests, in no particular order, are: cheese, Joni Mitchell, reading, hot yoga, traveling, having multiple chapsticks in every handbag at all times, and dancing to ABBA songs as if she were in the Mamma Mia movies.