Silent Witness star Emilia Fox reveals what's at the top of her bucket list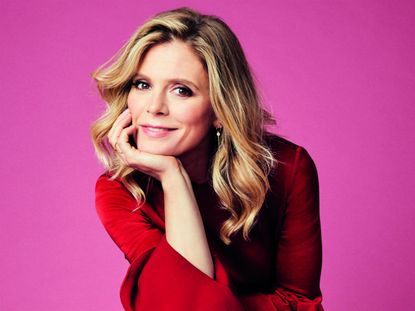 Silent Witness star Emilia Fox, 45, shares her passions and memories. Emilia lives in west London with her nine-year-old daughter, Rose
What's your favourite fashion item?
Some dresses that my great friend [fashion designer] Kate Halfpenny made for me at the start of my career. They're personal, very beautiful dresses that are still in my wardrobe. I keep everything – I'm a terrible hoarder of things, so my house is full to the brim and I have even rented a storage space.
MORE: Emilia Fox on Silent Witness and her real-life dramas
I haven't learned from the person who says you must declutter your house to declutter your mind! I really think one day Rose is going to appreciate it and she'll never have to buy any clothes, because they'll all come back into fashion again.
What's top of your bucket list?
I'd quite like to direct something. I'm hoping I've picked up some skills in the years I've been acting. I look at my brother [Freddie Fox], who's written and directed a short film called Hero and I think, 'Yeah, that's the way to do it – to create your own work.' At least five times a day I think, 'Oh, that would be a good idea for a film.' Also, I'd like to work in something to do with gardens or flowers. So I might combine those two things.
MORE: Emilia Fox opens up aboutlife as a mum andadmits 'parenting can be hard'
What's the most special thing you own?
I try not to treasure possessions, because then you mourn them when you lose them. I've framed a lock of Rose's white blonde hair from when she was a baby. I've got great pictures in my house that are not valuable, but have great sentimental value.
Emilia stars as Dr Nikki Alexander in Silent Witness on BBC1
Read the full interview with Emilia in the March issue of woman&home, out 6 February
Jack is Celebrity Content Director at Future PLC, working across the Women's Lifestyle brands such as Woman&Home, Woman, Woman's Own, Women's Weekly and GoodtoKnow.