Shania Twain shares what she really thinks about Madonna as criticism around her Grammys appearance continues
Shania Twain proves she's still the one for lifting other women up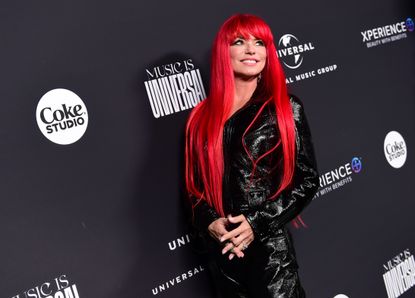 (Image credit: Vivien Killilea/Getty Images for Universal Music Group for Brands)
Shania Twain is famously a girl's girl – and she's proving she really means it when she bellows out her iconic war cry of "Let's go, girls."
The Man! I Feel Like a Woman icon has come out in defense of Madonna, refusing to join the widespread pile-on that the Queen of Pop has faced following her appearance at the Grammys.
One of the main criticisms levelled at Madonna was that she wasn't 'aging gracefully', with her altered appearance causing many to brand her unrecognizable.
Refusing to join in, Shania told ITV News that she was impressed by Madonna's not being "too fazed" by the criticism.
She said, "I think that is her liberated spirit and she can just look however she wants to look."
"Yeah, there is enough criticism in the world, I think. It is good to be comfortable in your own skin whatever that is."
Shania's defense of Madonna aligns with her own newfound confidence in her body.
As she released her latest album, Queen of Me, Shania ditched the insecurities she's faced in the past, daring to bare all with nude photoshoots.
Describing her decision to get a little freer with her photoshoots, Shania explains that her new chapter – both musically and personally – is about her conquering all the things she was too insecure to do when she was younger.
"I was a very insecure woman, girl... I was one of those teenagers that would never wear a bikini at the beach, for example," she recently told TalkShopLive. "So I'm saying, well, the heck with that. I didn't do it when I was younger, so I'm going to do it now. I'm going to feel and show that I feel comfortable in my own skin."
She's also joked about her age and said, "I'm only gonna get more saggy, right? It's also one of those things like, I better enjoy this moment right now because I know I don't look like I did when I was 20."
Having the Queen of Country in her corner might be a welcome support for Madonna, who took to Instagram to lash out at the ongoing criticism aimed her way.
"Once again I am caught in the glare of ageism and misogyny that permeates the world we live in," the Like a Prayer icon wrote. "A world that refuses to celebrate women past the age of 45 and feels the need to punish her if she continues to be strong-willed, hard-working and adventurous."
"I understand that this is all a test and I am happy to do the trailblazing so that all the women behind me can have an easier time in the years to come."
"I look forward to many more years of subversive behavior - pushing boundaries - Standing up to the patriarchy -and Most of all enjoying my life."
Madonna signed off her post the only way Madonna would, writing "Bow down bitches."
Jack Slater is not the Last Action Hero, but that's what comes up first when you Google him. Preferring a much more sedentary life, Jack gets his thrills by covering news, entertainment, celebrity, film and culture for woman&home, and other digital publications.
Having written for various print and online publications—ranging from national syndicates to niche magazines—Jack has written about nearly everything there is to write about, covering LGBTQ+ news, celebrity features, TV and film scoops, reviewing the latest theatre shows lighting up London's West End and the most pressing of SEO based stories.