Say goodbye to furry fashion: Two fashion giants have just announced they're officially fur-free (and sustainable!)
In a move to include more sustainable practices, Balenciaga and Alexander McQueen are going fur-free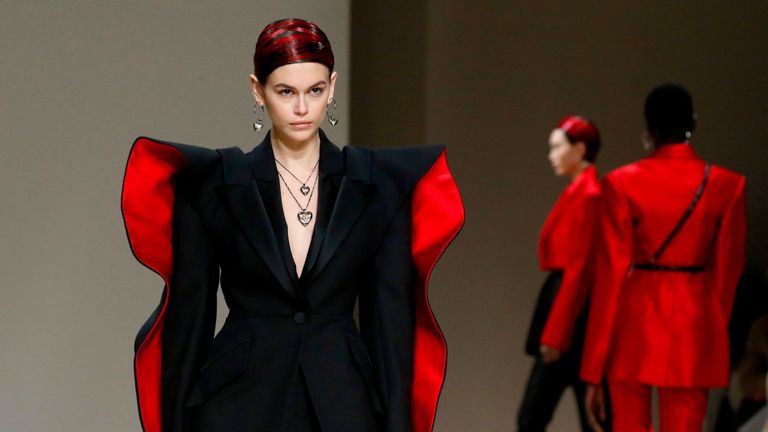 (Image credit: Estrop/Getty Images)
Balenciaga and Alexander McQueen, two fashion powerhouses, have joined the growing list of designers going fur-free.
This long-awaited move has come now that consumers are increasingly looking for alternative options to furs, "exotic" skins, and leather.
Shoppers today have been looking for more sustainable fashion options, and as Vogue Business reported in 2019, "vegan" products have risen in stock by 258% in the U.S. and U.K.
Read more from woman&home:  
• Best scented candles for a gorgeous-smelling home
• Best pillow for a comfortable, pain-free night's sleep whether you're a back, side or stomach snoozer
• Best yoga mats for stretching, meditation, beginners and advanced workouts
The brands are both owned by parent company Kering who quietly released the news of the sustainable move in a report. 
Animal rights advocacy group The Humane Society then cited the report in a release that announced the two designers, along with Gucci, will cease using fur in their designs. According to The Humane Society, the only Kering brands that have yet to announce a move towards fur-free designs are Saint Laurent and Brioni.
Kering has further shown its initiative to provide consumers with more sustainable options with its investment in a company that develops Mylo leather (a cruelty-free alternative made from mushrooms).
In the past, fur has been considered a luxury couture item to add to your wardrobe. Incorporating a fur piece not only was seen as a way to add a touch of chic elegance to a look, but during the colder months, it also provided extra warmth. 
Today though, shoppers are more curious about where and how their products are made. Fur products have caused controversy in the fashion industry, with shoppers questioning the ethicality of making fur products.
California even went as far as banning the selling, distribution, and donation of fur products in 2019. Laura Friedman, a member of the California State Assembly, tweeted about the victory, saying, "Today CA made history - #AB44 was signed into law! After decades of efforts from animal welfare advocates, we are now the nation's first state to ban fur. CA has no place for the inhumane & unsustainable treatment of animals. Now for other states to follow in our legacy."
Today CA made history - #AB44 was signed into law! After decades of efforts from animal welfare advocates, we are now the first state in the nation to ban fur. CA has no place for the inhumane & unsustainable treatment of animals. Now for other states to follow in our legacy. pic.twitter.com/1WVtz517igOctober 12, 2019
See more