How Ryanair's Latest Scandal Could Affect You And What You Can Do About It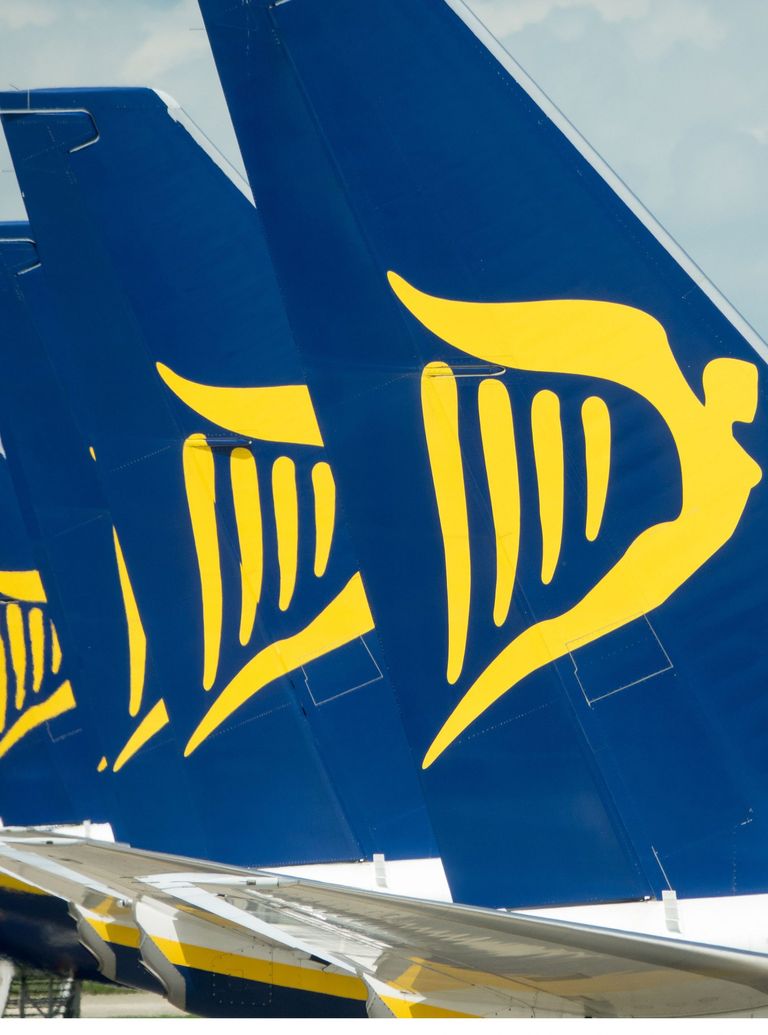 (Image credit: Geoff Robinson Photography/REX/S)
Ryanair have finally released full details of all the flights they are cancelling between now and the end of October.
Around 400,000 passengers have been left fuming after the budget airline announced it is cancelling 40 to 50 flights every day for the next six weeks, after it admitted it had "messed up" the planning of pilot holidays.
The airline claims that customers affected should have received an email confirming the cancellation of their flight, giving them the choice of a refund or an alternative flight, but many recieved the information by text message.
Many customers likeCarrie Ann Woodgate and her partner, Alan Fosberry, from Newcastle, were on holiday when they recieved the news. The couple were enjoying dinner together inWroclaw, Poland, when they received a text message notifying them that their flight home had been cancelled. Carrie called the way Ryanair handled the situation a "total disaster", after she was offered a replacement flight four days later.
Chief executive Michael O'Leary said 75 to 80 percent of the cancelled bookings would be placed on an alternative Ryanair flight on the same day, or on flights the previous or following day, but there have been many holiday goers who have been stranded for days, or even weeks, before returning home.
Compensation has been promised in the range of £212 to £354, depending on the length of your journey, but only if you received less than two weeks' notice of the cancelled flight.
Ryanair's Michael O'Leary
"We will not pay for flights on other airlines," he said. "We cannot afford to pay the high costs of our competitors."
Many Ryanair customers took to Twitter to express their disgust over how Ryanair have handled the situation.
One user said she feared for her wedding plans, with 30 Ryanair flights booked for her party, while others were nervous, as even if their outbound flight was not cancelled they could not be sure if their inbound flight would be.
Other passengers have been left stranded after their inbound flights were cancelled, forcing them to rack up unexpected bills in extended hotel stays.
What to do if your flight is cancelled
Ryanair will offer an alternative flight "subject to seat availability". If you're not happy with that then get a refund. Those "not satisfied with alternative flights can have a full refund and be entitled to compensation". Compesation is only available for those with less than two weeks' notice of the cancellation.
How to claim compensation for your flight cancellation
If you receive less than seven days' notice cancellation for a short-haul flight you can claim up to 250 Euros (£220) per person. For medium haul its 400 Euros (£350).
Contact Ryanair directly.The form you need is available HERE.Make sure you have all your details to hand including your flight number and bank details you booked your flight with.
Are hotel bills paid?
Airlines must cover reasonable hotel and meal costs if you are stranded. Keep receipts. Alcohol is not covered.