Ruth Langsford reveals whether she and husband Eamonn are paid the same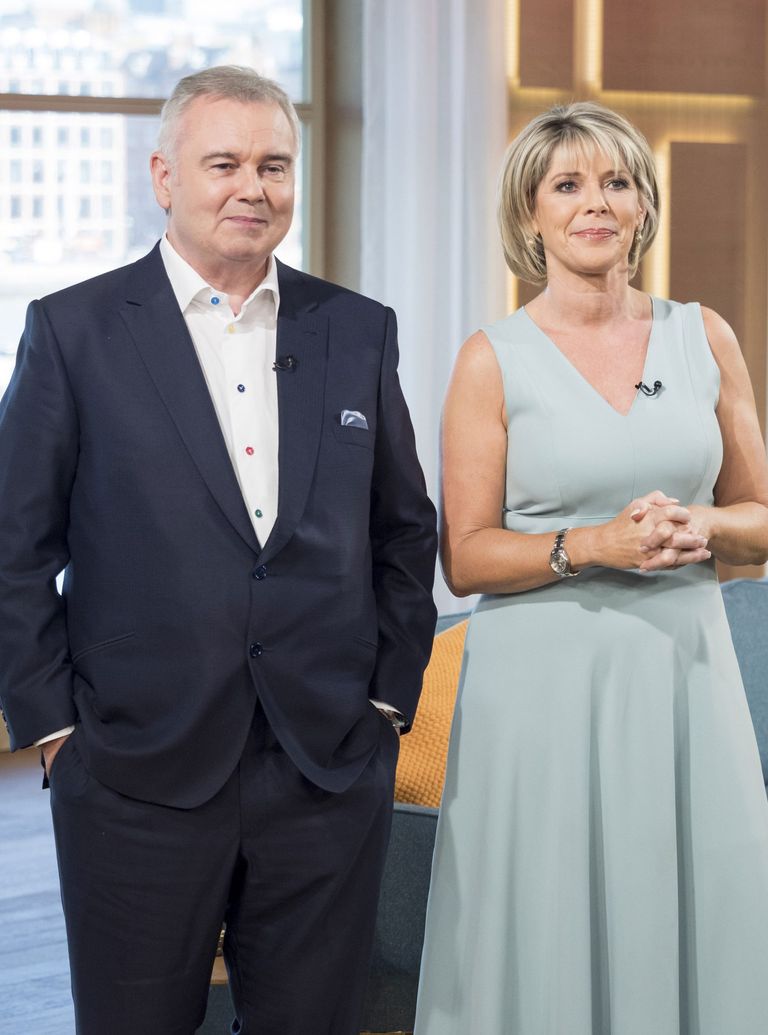 (Image credit: Shutterstock/Rex)
By Amy Hunt
She's one half of TV's most popular presenting duos, and now Ruth has offered up her opinion on the inequality between men and women's pay in the entertainment industry.
The 57-year-old - who presents on Loose Women and This Morning - has been working with her husband Eamonn for over 18 years now.
The real-life couple are perhaps best known for working together. But now Ruth has given her take on the gender pay inequality debate, revealing that she now "insists" on receiving the same salary as her husband.
Speaking to The Sun, she said, "I insist now on being paid the same. I insist now that I do. But as we all know, in the past I've worked not just with Eamonn."
Ruth also added that discussing the issue is made much easier - given that her co-presenter is, usually, her other half.
MORE: Eamonn Holmes And Ruth Langsford Net Worth Revealed…
"The thing is you don't normally discuss your pay when you're a co-presenter, but obviously I do with my husband because he's my husband."
But it seems the TV star is determined to fight for pay equality, confessing that she would refuse to work for any company who paid her less than any male co-presenter she might have.
She admitted, "I basically wouldn't work for them if they weren't paying me the same if I'm doing the same job, whether I'm with my husband or any other male co-presenter."
Ruth Langsford's net worth and Eamonn Holmes' net worth is actually thought to be the same - backing up Ruth's equal pay claims.
It's thought that the TV stars are both worth around £3 million each - given their varied and lengthy media careers.
However, Ruth may just be edging ahead in the financial stakes at the moment, after taking part in Strictly Come Dancing.
Celebrity contestants on the BBC show are thought to be paid a huge £25,000 just for taking part. And, if they make it to October, as Ruth did, they'll bag another £15,000 - taking their total payment up to £40,000.
Ruth's comments of course come some months after the issue of pay inequality was raised - after it was revealed that many male BBC stars were paid far more than their female counterparts.
Claudia Winkleman was reported to be the highest paid woman at the BBC - with a salary of between £450,000 - £500,000.
However, her male equivalent, Chris Evans, was said to be earning around £2 million a year.
Holly Willoughby and Philip Schofield also found themselves caught in the controversy over on ITV - as it was revealed that Holly had only just had her salary upped to match Philip's £600,000 a year.