On Equal Pay Day, report states that women in low income industries still earn 25% less than men
A recent report has some disappointing findings.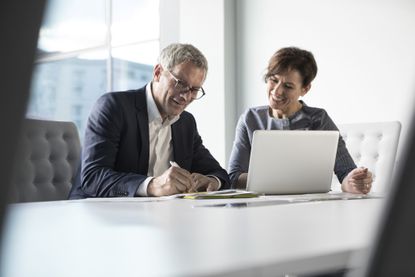 (Image credit: Getty Images/Westend61)
New research has found that low income industries are paying men significantly more than women.
Today, 14 November, marks Equal Pay Day.It represents the date in the year when the average working woman stops getting paid, compared to the average man.
The national day serves as a bleak reminder of the gender pay gap. And it seems that despite persistent campaigning over recent years, statistics still show a pretty dismal picture for women.
A recent report (opens in new tab) has found that in lower income industries, men are being paid up to a quarter more than women.
This is regardless of the fact that many lower income sectors are actually dominated by women, such as beauty and teaching.
A report, carried out by Gumtree Jobs, has looked into the construction, hospitality and catering, sales and retail, driving and logistics as well as healthcare, teaching and IT sectors.
It found that hospitality and catering has the biggest gender pay gap, with men earning 25% more than their females.
Retail and FMCG follows close behind, at 24%, while teaching and education sector has the third biggest gap - with women being paid 23% less than men.
It also shows that men working in healthcare, beauty and medical are being paid 19% more than women.
Housekeeping and cleaning has the fifth biggest gap - despite being an industry dominated by females. Women in this sector are paid around 19% less than men.
MORE:Essential tips for getting that pay rise (opens in new tab)
Computing and IT, however, has the smallest gender pay gap of the featured sectors, at 6%.
As a whole, the research shows that only 23% of men are paid less than £15,000 a year - compared to 42% of women.
A spokesperson for Gumtree said, "Female workers in the low-income jobs are earning less than males in every industry in the report - even in sectors which are female dominated.
"These women are earning on average 16% less than their male counterparts; a lot of work needs to be done to close this gap and employers must look at their entire workforce, whether that's low, mid or high-income earners."
Lizzie Thomson is a regular contributor to woman&home, and also contributes to Metro.co.uk, Ideal Home, Culture Trip, and Evening Standard, covering all things lifestyle.