Rebel Wilson looks unrecognizable in the trailer for Senior Year—her first movie in three years
Comedy Actress Rebel Wilson goes back to high school in the trailer for her new R-rated Netflix comedy, Senior Year, out on May 13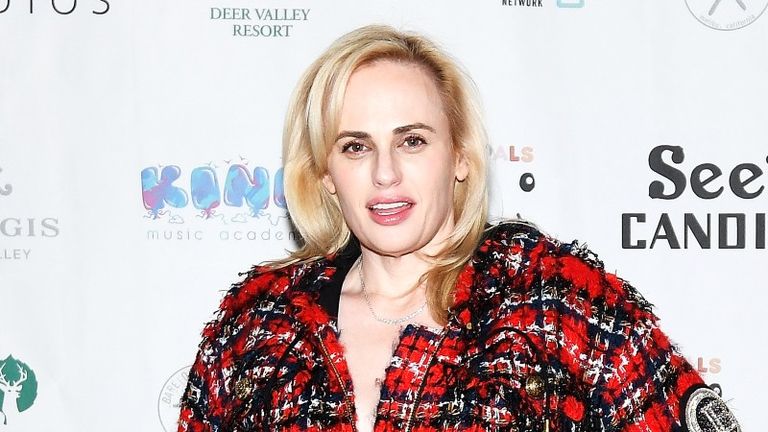 (Image credit: Alex Goodlett/Getty Images for Operation Smile)
The last time Rebel Wilson's fans saw her on the big screen was in 2019, when she starred in Isn't it Romantic, The Hustle, Jojo Rabbit and Cats in a single year. Her latest cinematic endeavor—her first one in three years!—is finally here. The actor will star in Senior Year, an R-rated Netflix comedy set to drop on May 13.
In the new film, Rebel, who recently revealed the reason she lost weight after iconic Fat Amy role, plays Stephanie Conway, a high-school cheerleader who suffers a head injury and falls into a coma before her senior prom. She wakes up 20 years later as a 37-year-old woman who decides to head back to high school to finish her term. Rebel plays the older Stephanie, who is portrayed by Angourie Rice as a teenager.
The cast is rounded out by Alicia Silverstone, Justin Hartley, Sam Richardson, Zoë Chao, Mary Holland and Chris Parnell.
"Everybody else has gotten to go on and live their lives, and what? I'm supposed to just jump forward? I mean, I just found out there are eight more Fast & Furious movies!" the 42-year-old actor says while in character in the preview clip. "I wanna go back to school, finish my senior year. High school was just like yesterday for me, it won't be weird."
If the trailer is of any indication, audiences are in for a classic Rebel performance: hilarious in both obvious and more subtle ways, banking on the actor's tenacious brand of humor. (Remember her brutal joke about Prince Andrew at the BAFTAS?)
Rebel shared the clip on her Instagram account, where she also expressed her excitement about the release. "Get ready for high school…AGAIN! So excited to share the trailer for my new film #SeniorYear coming to Netflix on May 13th!" she wrote in a caption.
Throughout the past few months, the actor has also used the social media platform to show off some of her character's looks. In June, she posted a photo of Stephanie in her prom outfit—a very '90s-like, bright pink dress complete with puffy sleeves.
In July, on the other hand, she uploaded a series of images of herself wearing a cheerleading outfit. She captioned the post, "I really do get to live out my BRING IT ON dreams in this movie!"
Needless to say, we're just as excited as Rebel is for the release of her hysterical new flick.
Anna Rahmanan is a New York-based writer and editor who covers news, entertainment, lifestyle, culture, food, travel and more. Read more of her work at annabenyehuda.com.