Prince Harry's Touching Gesture In The Aftermath Of The London Attacks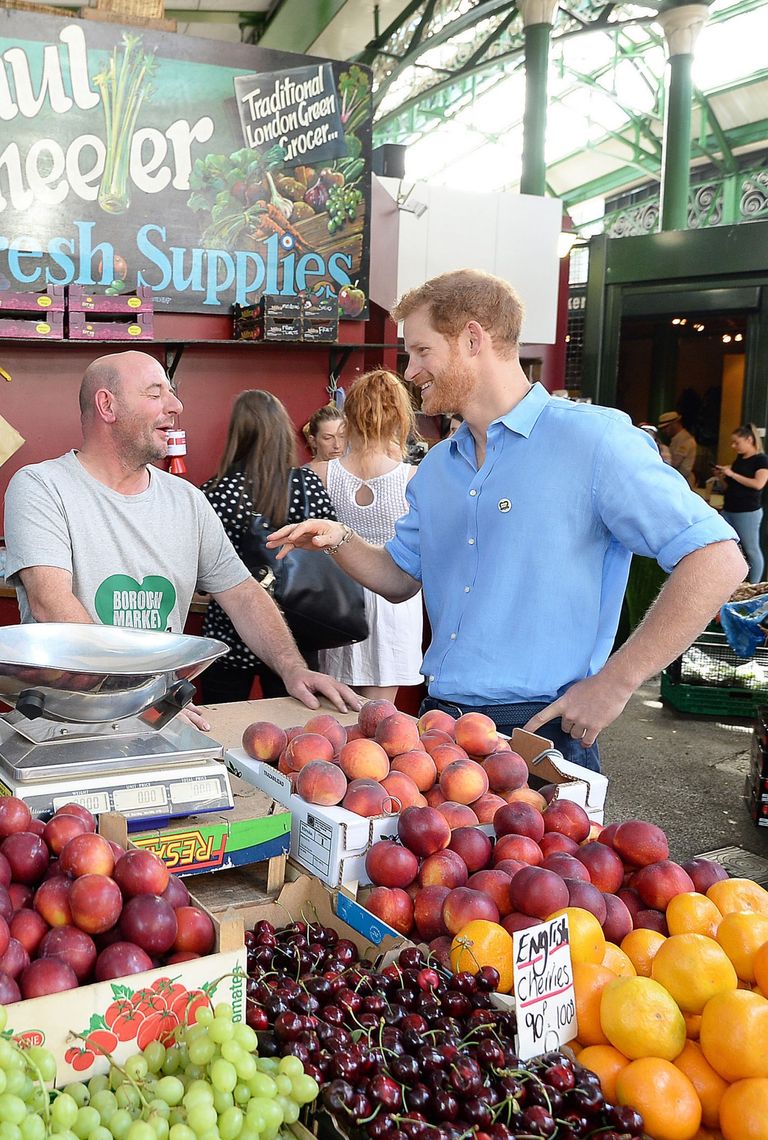 (Image credit: PA Images)
Just days after the Duchess of Cambridge visited victims of the London Bridge terror attack at King's College hospital and praised the doctors and nurses for their tireless efforts to help and treat those affected, Prince Harry has made a surprise visit to the scene of the atrocity, to support local traders who are returning to the area for the first time since the terror attack.
Borough Market is London's oldest food market and was a popular area for locals and visitors alike to congregate in the evening to enjoy a meal or a drink with friends. On Saturday 3rd June, the bustling area because the scene of a barbaric and senseless terror attack against innocent and defenceless members of the public. Eight people lost their lives in the attack, with many more severely injured.
Borough Market has been closed since the incident, but today reopened to "begin to reclaim and remake this place" said Donald Hyslop, chair of trustees.
He added: "We give this place back to you with love."
At 10am traders held a minute's silence to remember the victims of the terror attack, before the market bell was rung to signal the start of trading.
Many of the traders have lost precious days of trading, their livelihood, this month and are struggling financially. As a result, a trader support fund has been set up to help those who suffered financially because of the closure.
[twitter]
[/twitter]
Many local residents, and even those who were in Borough Market on the night of the attack, have vowed to return to the restaurants, bars and trading stalls in the area once again to show their support to the small businesses based there.
[twitter]
[/twitter]
Showing his support for the traders and small businesses, and helping to "spread the message that the vibrant Borough Market is open for business" Prince Harry played his part today by making a surprise visit to the area.
[twitter]
Prince Harry took the time to speak to traders reopening their stalls today, stopping to chat to as many people as possible. The 35-year-old also got the chance to sample some of the produce on sale, and did his part to support the traders returning to business by purchasing some of their produce too. The official twitter account representing Prince Harry, proudly tweeted a picture of a box of doughnuts chosen by the Prince to take home.
Prince Harry also met those who were there the night of the attack, including a security officer who was first on the scene and led several people to safety and small business owners who protected members of the public on the night of the attacks.