Prime Minister Boris Johnson tests positive for COVID-19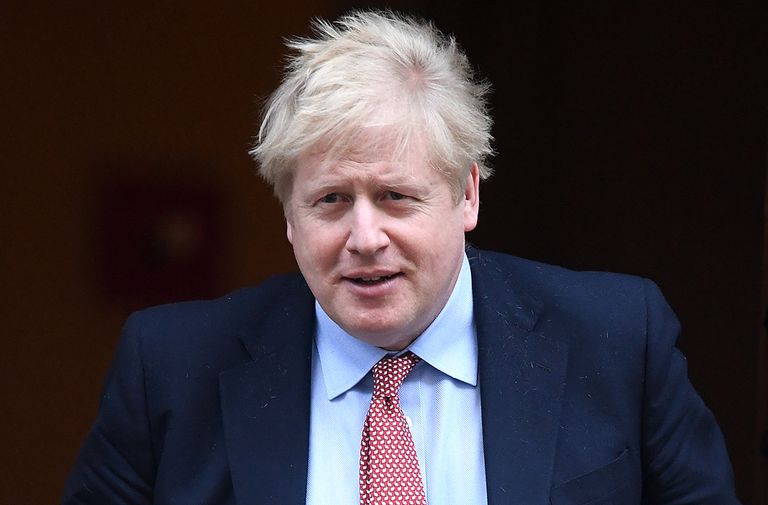 (Image credit: Getty Images)
Prime Minister Boris Johnson has tested positive for coronavirus.
Announcing the news on his Twitter feed, the UK Prime Minister shared a video with his nearly 2 million followers, with the caption, 'Over the last 24 hours I have developed mild symptoms and tested positive for coronavirus.
'I am now self-isolating, but I will continue to lead the government's response via video-conference as we fight this virus.
'Together we will beat this. #StayHomeSaveLives'.
The prime minister, whose fiancée Carrie Symonds is currently pregnant with the couple's first child and is therefore in the high-risk category, said in his video that he is currently following guidance and working from home.
"Hi folks I want to bring you up to speed on something that is happening today," he said in his clip, revealing the news to the population. "I have developed mild symptoms of coronavirus, that is to say a temperature and a persistent cough, and on the advice of the chief medical officer I have taken a test.
"That has come out positive so I am working from home, I am self isolating.
MORE: The one key custom the Queen is sticking to amid the coronavirus outbreak
"That is entirely the right thing to do but be in no doubt that I can continue thanks to the wizardry of modern technology to communicate with all my top team to lead the national fight back against coronavirus".
A Downing Street spokesperson confirmed that the Prime Minister is following guidance, adding, 'After experiencing mild symptoms yesterday, the Prime Minister was tested for coronavirus on the personal advice of England's Chief Medical Officer, Professor Chris Whitty.
'The test was carried out in No 10 by NHS staff and the result of the test was positive.
MORE: Prince Charles begs fans not to do this after the outbreak of coronavirus
'In keeping with the guidance, the Prime Minister is self-isolating in Downing Street'.
This comes after Prince Charles became the first member of the British Royal Family to test positive for the virus earlier this week.
Revealing the news in a statement on their website, Clarence House wrote, 'The Prince of Wales has tested positive for Coronavirus. He has been displaying mild symptoms but otherwise remains in good health and has been working from home throughout the last few days as usual.
'The Duchess of Cornwall has also been tested but does not have the virus. In accordance with Government and medical advice, The Prince and The Duchess are now self-isolating at home in Scotland. The tests were carried out by the NHS in Aberdeenshire where they met the criteria required for testing.
'It is not possible to ascertain from whom The Prince caught the virus owing to the high number of engagements he carried out in his public role during recent weeks'.