Our House ITV cast—who's in the disturbing Louise Candlish drama and where have you seen them before?
The Our House ITV cast includes a Line of Duty favourite and a Downton Abbey star, but who are they playing?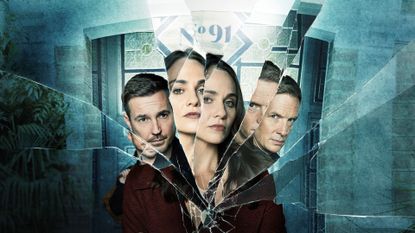 (Image credit: ITV)
The Our House ITV cast has brought all the intensity and intrigue you'd expect to find in the latest unmissable thriller, but there'll be fans wondering where they've seen them before.
From the shocking revelations of the Chloe BBC ending to the dramatic twists and turns that happened in No Return, there's nothing quite like the emotional rollercoaster of a thriller to keep you glued to your screen. Now ITV's latest offering looks set to take this suspenseful genre to the next level with an Our House adaptation, based on an equally chilling book by Louise Candlish.
It follows Fi Lawson as her world shatters into pieces when she arrives home to discover strangers moving in, claiming they now own it. With lies and secrets being reluctantly wrenched free from the shadows, the Our House ITV cast already has viewers gripped with their performances.
But who's in the Our House ITV cast, where have you seen them before and how can you watch?
Who's in the Our House ITV cast and where have you seen them before?
Tuppence Middleton as Fiona 'Fi' Lawson
If you're excitedly looking forward to the Downton Abbey sequel then primary Our House ITV cast member Tuppence Middleton will certainly be a familiar face. The talented star played Tom Branson's love interest, Lucy Smith, in the period drama and has also been in sitcom Friday Night Dinner and Dickensian as young Miss Havisham, but here she's taking on an altogether darker storyline.
Her character Fiona 'Fi' Lawson has gone through an intensely challenging time after discovering her estranged husband Bram's infidelity, as revealed through some haunting flashbacks. And things aren't getting any easier in Our House as she returns home to find complete strangers claiming her home as theirs, making it clear that something is very wrong indeed. Especially when she struggles to get hold of her ex Bram and their two children…
"It was a real balancing act of trying to work out where I was in this character's headspace at a certain time," Tuppence Middleton told Virgin Media (opens in new tab). "[B]ecause a lot of what happens to Fi during the course of the four episodes is really quite awful, and awful in different ways."
Creating the perfect balance between the present-day mystery and painful history of a relationship breakdown isn't easy, but if anyone can do it it's surely Tuppence and the rest of the Our House ITV cast.
---
Martin Compston as Bram Lawson
With Line of Duty season 7 still a much-longed-for dream for long-time fans, any opportunity to see Martin Compston in action is fine by us! Fans might also know him from his brief but impactful role in BBC's Vigil, as well as in The Nest, but he's also one of the most prominent Our House ITV cast members.
Martin plays Fi Lawson's husband Bram in the series and whilst he might be mysteriously absent in the present, as the show delves into the past via some pretty enlightening flashbacks, viewers will gain a unique insight into his and Fi's marriage.
The couple had agreed to remain living at the family home with their children despite their separation but given the strange turn of events unfolding so far in Our House, it's not clear exactly where Bram is—or if Fi will ever see him again.
And it seems Martin is just as "wrapped up" in Bram and Fi's story as fans. Opening up to RadioTimes.com, he explained, "At the heart of it is a relationship dramas. It's about the breakdown of a marriage which then sort of morphs into this thriller."
The Our House star revealed that he started reading he got "really wrapped up in the marriage of Bram and Fi and his breakdown" before "it goes to places you really don't expect" and went "wild". If viewers weren't already intrigued about what Our House has in store, then this will surely have them eager for the next episode.
---
Weruche Opia as Merle
Once a close friend of Fi as well as her neighbour, things are forever changed between them after Fi discovers Bram and Merle's affair. Whether or not she's involved in the disturbing goings-on at the Lawsons' home remains to be seen. Though this likely won't be the first viewers have seen of her actor Weruche, who has appeared in everything from Michaela Coel's I May Destroy You to Bad Education and Top Boy.
---
Rupert Penry-Jones as Toby
They might still be living in the same house but Fi seems to have moved on from Bram already in Our House, with Rupert Penry-Jones playing her new partner Toby. The acclaimed actor is no stranger to suspenseful roles, having taken a starring role as Adam on BBC spy drama Spooks from 2004-2008.
Since leaving the popular drama series, Rupert has played lawyer Clive Reader in Silk as well as Joseph Chandler in Whitechapel and Richard Hannay in The 39 Steps.
And if you'd prefer to check out Rupert's acting prowess on the big screen, he even stars as Mayor Don Mitchell in the newly-released The Batman.
Buket Komur as Wendy
Just like his estranged wife, Bram has moved on too and Buket Komar joins the Our House ITV cast as Bram's new partner Wendy. Prior to appearing in the adaptation, Buket has also starred alongside Keely Hawes (another Spooks alumni) in factual drama, Honour, as Banaz Mahmod.
---
Dinita Gohil as Lucy
Lucy claims that the Lawsons' house is now officially hers—much to Fi's complete astonishment and confusion as she protests it was never even for sale. Anyone who was anxiously awaiting the outcome from the Call the Midwife train crash and has been a loyal fan of the show for many years might just recognise Dinita from her role as Jamila Shahjee in Call the Midwife in 2016.
Others might well know Dinita better as Amanda in Steve Coogan's film Greed. Either way, with this much talent it's certainly intriguing to think what her character Lucy is up to as Our House continues.
After all, did she actually buy Fi and Bram's house? Or could Lucy know more than she's telling?
How to watch Our House on ITV
Fans of the twists and turns adapted from The Holiday book ending in Channel 5's recent hit of the same name to Netflix's Stay Close earlier this year will love the disturbing depths of Our House. The ITV drama consists of four suspenseful episodes airing on consecutive nights at 9pm on ITV, with the finale set to air on Thursday March 10th.
Thankfully, this means that viewers won't have long to wait to discover whose perception of events—Fi's or Lucy's—is the right one. And if you've yet to dip your toe into the murky Our House waters then all episodes made available to catch-up on after broadcast over on the ITV Hub.
But if you're abroad when Our House airs then sadly you won't be able to watch the show as you normally would at home, thanks to regional restrictions. Luckily there's an easy solution and you can use a VPN to continue watching this hit drama. This is a handy bit of software that changes your IP address so that you can access on-demand content or live TV just as if you were at home.
Our sister site, TechRadar, has tested all of the major VPN services and they rate ExpressVPN (opens in new tab) as the absolute best. They say, "It's compatible with all of your devices, supports most streaming services, and ranks among the fastest. You can even install it on devices like an Amazon Fire TV Stick, Apple TV, Xbox, and PlayStation. So for a one-stop-shop, you can't go wrong with Express."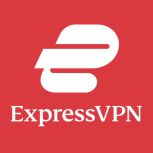 (opens in new tab)
ExpressVPN service | Get 49% off and 3 months FREE (opens in new tab)
Ranked among one of the fastest VPN providers, this risk-free service is also compatible with all of your devices. Enjoy access to almost any streaming service, and if you don't like it there's a 30-day money-back guarantee.
If you've never installed a VPN before, don't worry, it's quick and easy. Just follow these three steps:
Download and install the VPN following ExpressVPN's easy-to-follow instructions.
Once you've installed your VPN, open the app and select your server location as anywhere in the UK.
With your VPN installed and server location set to UK, you can now watch Our House online.
The Our House ITV cast has only just begun to showcase the full breadth of their acting talent as the chilling storyline gains momentum building to the finale. But with stars like Tuppence Middleton, Martin Compston and Rupert Penry-Jones, the remaining episodes are sure to keep us hooked until the very end.
Until then, fans will just have to form their own theories about what's really going on. After all, as far as both Fi and Lucy are concerned it's not so much "our house" as *my* house...
Emma is a Senior Lifestyle Writer with six years of experience working in digital publishing. Her specialist areas including literature, the British Royal Family and knowing all there is to know about the latest TV shows on the BBC, ITV, Channel 4 and every streaming service out there. When she's not writing about the next unmissable show to add to your to-watch list or delving into royal protocol, you can find Emma cooking and watching yet more crime dramas.