What happens in No Return and is the Sheridan Smith drama based on a true story?
If you're wondering what happens in No Return, prepare for one family to face their living nightmare...
(Image credit: ITV)
woman&home newsletter
Sign up to our free daily email for the latest royal and entertainment news, interesting opinion, expert advice on styling and beauty trends, and no-nonsense guides to the health and wellness questions you want answered.
Thank you for signing up to . You will receive a verification email shortly.
There was a problem. Please refresh the page and try again.
What happens in No Return brings every parent's worst nightmare to life as an ordinary family is torn apart when their teenage son is arrested on an idyllic trip.
It's been a very strong start to the year for Sheridan Smith as she moves from portraying conflicted Jenna in The Teacher to desperate mum Kathy in No Return on ITV. The Turkish-set drama follows Kathy and her family as they soak up sun, sand and sea, only to have their world come crashing down around them when teenage son Noah is arrested. With a twist-filled story that ITV's Trigger Point and The Tourist ending would be proud of, Kathy and her husband Martin fight to prove Noah's innocence.
But what happens in No Return and is Sheridan Smith's new series based on a true story? We reveal all you need to know about this heart-stopping drama, including *that* ending explained…
What happens in No Return?
We've all been on our fair share of nightmare vacations, but ITV's No Return takes this to a whole new and incredibly emotional level. Starring Sheridan Smith of Gavin & Stacey fame as Manchester-based mum Kathy, when it comes to what happens in No Return, guilt and innocence is just as crucial as in the actor's recent hit, The Teacher.
Embarking on an idyllic vacation to Turkey in the hopes it'll kick-start the fresh start the family desperately need, Kathy soon faces a holiday from hell as her 16-year-old son Noah accepts a beach party invitation from a fellow tourist and meets Milo.
From there things soon take a dark turn as Noah (played by Louis Ashbourne Serkis) finds himself accused of sexual assault against Milo. Absolutely convinced that the allegations against her boy are false, Kathy must fight to prove the teenager's innocence.
This is made even harder given the unfamiliar Turkish legal system as Kathy and her husband Martin (played by Les Misérables actor Michael Jibson) attempt to secure Noah's release from prison, where he's been detained. Legal bills soon mount and with no progress seemingly being made, Kathy and Martin start to wonder if their son will ever be free to return home to the UK…
Already nail-bitingly tense, viewers can't help sympathising with Kathy's living hell all the while wondering if Noah really is as innocent after the boy's accusations against him and the evidence presented by police.
But it's perhaps no surprise that No Return is so intense and evocative given it's the brain-child of award-winning screenwriter Danny Brocklehurst. The writer behind Netflix's The Stranger and Come Home has been heaped with praise by the show's producer Nicola Schindler. As reported by Express.co.uk (opens in new tab), she remarked upon Danny's ability to create a personal connection with the audience, pushing them into Kathy's position as a determined mother feeling massively out of her depth.
"I am delighted to be working with Danny again on these fantastic scripts," she said. "He makes the audience ask 'what if that were my holiday, my child' in a thrilling way. And we are so lucky to have Sheridan and the rest of this very talented cast to bring this story to life."
The No Return ending explained
*Warning: Spoilers Ahead!*
Anyone who just couldn't wait for No Return's heart-stopping finale to air on ITV and has already binge-watched their way to the end is likely still reeling from the emotional final scenes. Though there'll be many people out there hoping to have the No Return ending explained given the ever-evolving twists and turns of the case against Noah.
Just like the Chloe BBC ending and Vigil finale, however, there's plenty of answers given to provide a satisfying, if tear-jerking, final episode. As No Return episode 6 reaches it's closing stages, we see Noah face the courtroom looking utterly haunted.
"Only what we agreed," Noah's lawyer states firmly as the pair are escorted to the courtroom by armed guards to which the frightened teenager only has one answer—"yes".
Once inside it's clear things aren't going Noah's way as the translator explains one of the judge's remarks that when he was arrested he had bruises on the side of his body. They state that this was the result of a violent struggle with another boy on the way home from school, saying the fellow student suffered a "serious head wound".
This counts against him as they suggest that rather than being naïve and innocent as his defence lawyer presents him, he has major "anger issues". Whilst they also say that the family was willing to pay to cover up the crime, with a detective claiming that Kathy and Martin offered him a holdall full of money he didn't take.
Kathy is infuriated by his testimony, exclaiming loudly for all to hear that he's lying as Noah starts to struggle with his breathing. As the tension rises to unbearable levels, it's only after Noah returns from a bathroom break that the full story is told.
Realising he needs to put his own version of events forward in their entirety, Noah admits he viewed the family vacation to Turkey as a way of escaping being horrifically bullied by boys at home for being gay.
"And I get hit, called names, sent text messages and DMs, and things on social media," he confesses bravely, before going on to add, ""I came on holiday angry, I did. I admit it. And I went to the beach party that night angry."
Upon meeting Milo at the party, Noah reveals that the two connected and things got "pretty heated pretty quickly". Going back to the hotel the teenagers began kissing despite several interruptions in the form of calls from Milo's mum.
After one of these calls, Noah recounts that it was like Milo was "suddenly seeing himself from the outside or something". Kathy's son then claims he thought Milo's confusion and sudden change was "part of it" and proceeded to kiss him, pushing him against the wall.
Following a third call from Milo's mum, however, things took another turn as Noah says Milo looked at him like he "hated" him. Milo then left Noah in the room alone and returned home.
"If I did go too far then I'm sorry," Noah begs. "I'm truly sorry, but…I didn't mean to hurt him. And I'll never hurt anyone ever again"
Kathy looks on with tears in her eyes, proud of her son for telling his side of the story, though when the courtroom delivers the verdict there's more than one shock in store.
"Issue of consent is always difficult to assess," the judge states before disclosing that given Noah's testimony and since Milo withdrew his accusations they don't believe he's guilty of sexual assault. Despite this, they do find him guilty of breaking laws in Turkey which carries a hefty sentence of 3 years in prison.
Horrified, the family believe Noah is about to be taken away from them after all, before his sentence is suspended in a final nail-biting twist. In the final scene of the No Return ending, he and Kathy are sitting next to each other on the plane home.
"You're my little boy," she says. "Even when you're a man you'll be my little boy."
Now that's the No Return ending explained, there's plenty of emotional moments and brilliant acting to enjoy all over again on a second watch.
Is No Return based on a true story?
Sheridan Smith's stand-out performance as Kathy and this vacation-gone-wrong storyline is something that will likely strike a terrifying chord with so many parents out there. So it's perhaps no surprise that many viewers have been wondering— is No Return based on a true story? The short answer is no as No Return is a work of fiction, however whilst it might not be bringing one specific real-life event to life, it is inspired by true stories.
If you wondered whether The Teacher is a true story, fellow drama No Return as similar as both are inspired by real life events without adapting them directly. This is something No Return writer Danny Brocklehurst opened up about, as Radio Times (opens in new tab) reveals he learned about another family getting into trouble abroad and that this inspired the initial pitch for the show.
He explained, "This originated from a friend of mine who had been tangentially involved in something of a similar nature where a relative of theirs had been caught up in a foreign legal system. He told me about the details of this event on a walk we were on one day. I just listened to it as a story that had happened to somebody."
However, it seems this was one story Danny felt needed to be told in such tensely believable style, as he reflected on how it kept coming back to him as a possible framework for a show.
"The story obviously stayed with me and percolated because quite a long time later I suddenly thought, 'I've got two sons, we go on package holidays from time to time, this strikes me as a really good idea for a drama," he shared. "That you could go on a holiday with your kids and an accusation could be levelled at your child and they could get caught up in a system you don't understand and is incredibly difficult to get out of."
Danny also opened up about how he as a parent feels the "resonance" of No Return more than other of the shows he's worked on. He admitted, "I see those ordinary mums and dads every day when I do the school run and I often think to myself about how something I'm writing would resonate with these people who are ordinary, everyday people. I think more than a lot of my shows, No Return has that resonance."
And it's all thanks to the everyday nature of the storyline, as he continued, "It will have that connection. Because it's just such an ordinary situation. We all go on holiday, be it to Scotland, Spain or Turkey. And the idea of that holiday turning into a nightmare and being caught up in a system you don't understand is very tangible in people's minds."
This is something echoed by mum-of-one Sheridan Smith, who told Radio Times (opens in new tab) that she could barely imagine what she would do if it was her son Billy in trouble.
She revealed, "When I read the script and then when I was playing the role I was thinking, 'My God, if this was my son Billy, I can't imagine how I would feel.' There was a lot of angst during filming. Lots of crying, lots of screaming, lots of constant tension. The scenes where we arrive and are actually enjoying the holiday were so rare."
So whilst No Return might not be a true story, it has more than enough realism, emotion and intensity to make this a truly unmissable watch this month.
Who's in the No Return cast
The No Return cast brings all the emotion you could want from this poignant storyline—and some more. Perhaps the most prominent star in the ITV show is Sheridan Smith, best known for her roles as Rudi in Gavin & Stacey and Emma in The Royle Family. She plays matriarch Kathy, who goes through hell as she attempts to secure her son's freedom.
She's joined in the No Return cast by Louis Ashbourne Serkis, son of Lord of the Rings and King Kong actor Andy Serkis, as Noah. And whilst many fans might not have heard of the teenage actor before, given his brilliant performance in No Return, it seems safe to say we'll be seeing a lot more of him in the future.
Fellow No Return cast member and Olivier Award winner Michael Jibson (Les Misérables, and Four Lives) plays Kathy's husband Martin, whilst Siân Brooke (Guilt, Sherlock) brings Kathy's sister Megan to life.
Megan might seem like she has it all, but just like Kathy, her family life is also under threat as Megan's husband Steve, played by David Mumemi (Dead Pixels) has a dangerous secret. Meanwhile, Lily Sutcliffe takes her first major screen role as Jessica, Noah's heartbroken sister, Philip Arditti stars as Noah's lawyer Rico Karvalci and even Rufus Hound makes an appearance as Private Investigator Al Milner.
How to watch No Return
If you've yet to dive into No Return's depiction of a family pushed to breaking point then ITV is the place to turn. Each episode of the four-part series is set to air on Mondays at 9pm but if you've missed the heart-stopping first instalment (or let's face it, can't wait to discover the truth!), then you won't have as long to wait as you think to enjoy all you've missed.
Thriller fans still reeling from Morven Christie leaving The Bay even after racing through season 3 will no doubt already know about ITV's decision to make several of its recent thrillers available to watch in their entirety on the ITV Hub. Luckily for No Return fans the same can also be said for this four-part show. Simply head over to the popular on-demand streaming service to see Kathy's trip go from beach paradise to hellish nightmare.
But if you're abroad when No Return airs then sadly you won't be able to watch the show as you normally would at home, thanks to regional restrictions. Luckily there's an easy solution and you can use a VPN to continue watching this hit drama. This is a handy bit of software that changes your IP address so that you can access on-demand content or live TV just as if you were at home.
Our sister site, TechRadar, has tested all of the major VPN services and they rate ExpressVPN (opens in new tab) as the absolute best. They say, "It's compatible with all of your devices, supports most streaming services, and ranks among the fastest. You can even install it on devices like an Amazon Fire TV Stick, Apple TV, Xbox, and PlayStation. So for a one-stop-shop, you can't go wrong with Express."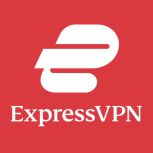 (opens in new tab)
ExpressVPN service | Get 49% off and 3 months FREE (opens in new tab)
Ranked among one of the fastest VPN providers, this risk-free service is also compatible with all of your devices. Enjoy access to almost any streaming service, and if you don't like it there's a 30-day money-back guarantee.
If you've never installed a VPN before, don't worry, it's quick and easy. Just follow these three steps:
Download and install the VPN following ExpressVPN's easy-to-follow instructions.
Once you've installed your VPN, open the app and select your server location as anywhere in the UK.
With your VPN installed and server location set to UK, you can now watch No Return online.
Now fans know what happens in No Return, including that ending, as well as the inspiration behind the series, there's plenty of time to re-watch some of your favorite moments. And with those stand-out performances from the No Return cast, even once Noah's fate is made clear, there'll likely be viewers out there already hoping for a No Return season 2…
Emma is a Senior Lifestyle Writer with six years of experience working in digital publishing. Her specialist areas including literature, the British Royal Family and knowing all there is to know about the latest TV shows on the BBC, ITV, Channel 4 and every streaming service out there. When she's not writing about the next unmissable show to add to your to-watch list or delving into royal protocol, you can find Emma cooking and watching yet more crime dramas.