Netflix's The One teaches us a valuable lesson about the future of relationships
The new may be foreshadowing the future of dating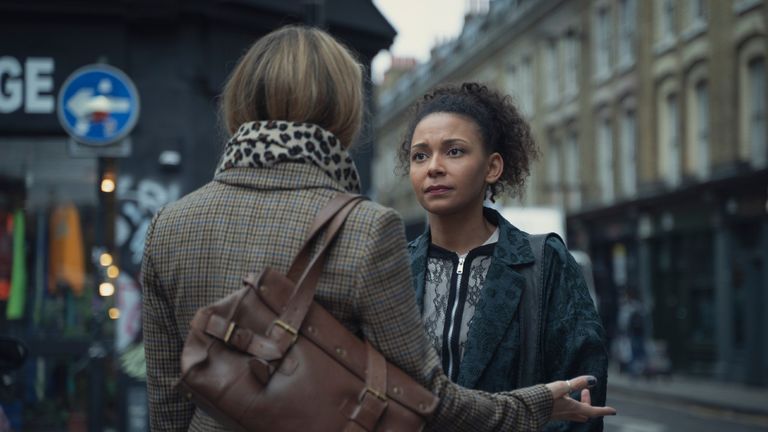 (Image credit: Netflix)
A new Netflix series theorizes how love and dating might be transformed in the near future with the help of DNA testing. 
While dating apps have moved modern relationships into the 21st century and have looked to match people based on compatibility and shared interests, new series, The One, takes that concept one step further.
The One is an eight-part series that was released on Netflix on March 12th for a UK audience. The show focuses on the futuristic premise, " What if we could find our perfect partner through DNA matching?" The concept follows the creator of this testing service and various couples who have been matched due to their genetic compatibility.
Read more from woman&home:  
• Best travel pillows for every kind of trip and sleeper
• Best scented candles for a warm and cozy home
• Best kindles for digital book lovers 
The Netflix synopsis for this series states, "Love - and lies - spiral when a DNA researcher helps discover a way to find the perfect partner and creates a bold new matchmaking service." However, the series isn't the twee romance that you might expect and seriously sinister undertones come through as crime and deceit weave in and out of the series. 
In the series, the characters use a single strand of hair to genetically test them and match them with their soulmate. This matchmaking system matches individuals regardless solely based on DNA and explores the ramifications of finding out who 'the one' is. 
This is an idea that has been explored in shows like Black Mirror, and more recently Soulmates on Amazon Prime. But this series promises to deliver something a bit grittier as the sci-fi drama also involves a criminal investigation and a lot of shady characters. The show is currently Number 1 in the Top 10 in the UK Today which suggests that a fair few of us are intrigued by this concept. 
The One is based on the book of the same name by John Marrs that was originally published in 2017. Some fans have stated that the show does not strictly follow the exact storyline of the original text, but they are hooked to the series nonetheless.
Annoyed The One on Netflix isn't following the book. #theonenetflixAlso me: pic.twitter.com/RoCX0XHXGOMarch 13, 2021
See more
Some fans have already binged the series and are impatient for a second season. One fan said, "What a great show!!!! Amazing!!!!! Netflix don't let us wait forever for season 2 Plz!!" 
Other fans are questioning whether the premise of the show could take place in real life. One fan asked, "Is there any possibility that a DNA test could actually find your match in real life?" We don't know, but by the looks of things it may not be the best idea!