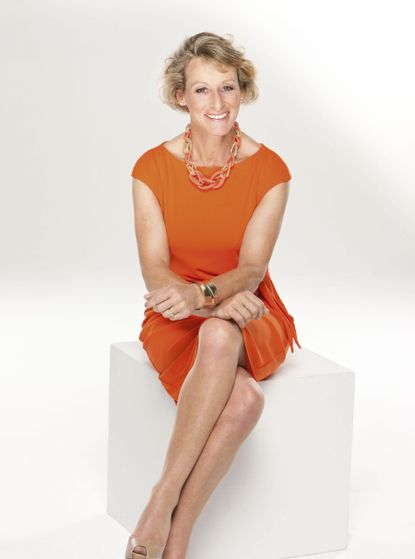 Three-day eventing world number-one Mary King lives with her husband David and their two children, Emily, 16, and Freddie, 12.
I didn't come from a typically horsey family. My father was a lieutenant commander in the Royal Navy, but a motorcycle accident left him with a severe, personality-changing head injury. The way my mother coped was extraordinary. He died in 2000 and it was desperately sad because his life could have been very different.
The vicar in our village had ponies and I was taken with them. I was allowed to ride his pony Silver - a very grumpy pony who would bite Mum as she led me around the country lanes on him.
I was a hopeless rider at first, but I was very determined. When I was 12 my grandfather gave us some money to buy my first pony - Butterboy. Mum bought a rusty old truck to take him to shows, and I was so embarrassed by it, I'd make Mum park at the end of the field.
The first time I went to the Badminton Horse Trials with my riding club, I was amazed at how rich the riders looked. From that day I knew what I was aiming for - to compete at Badminton. As soon as I left school at 16 I started training with Sheila Willcox, the first female eventing professional, which I funded with a part-time job cooking.
I was five months pregnant with my daughter Emily when I competed in the European Championships in 1996. I completely trusted my horse and we won a gold medal!
I'd love to add a gold Olympic medal to my collection, but London 2012 will be my sixth Olympics and that's an achievement in itself. Greenwich Park will be a challenge, but it will be wonderful to compete in front of a home crowd.
Emily has followed me into the sport, and my mum still drives us to competitions. We don't have time for the usual mother and daughter things - it's all horse! Emily reckons we'll both be competing at the next Olympics, but who knows?
To see Mary King's range of clothing, visit joules.com.