Kate Winslet Reveals How She And Leonardo DiCaprio Saved A Young Mum's Life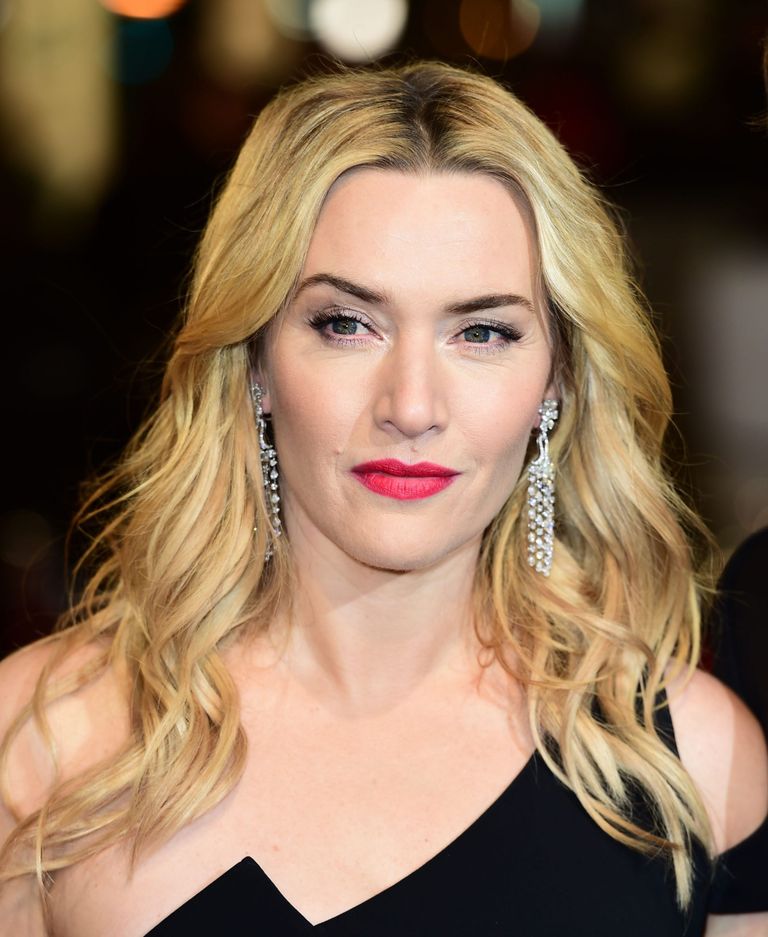 (Image credit: PA Wire/PA Images)
Kate Winslet has shared the emotional story of how she raised money to help a young mum suffering from cancer after losing her own mother to the disease.
The superstar made a surprise appearance on This Morningto speak to Gemma Nuttall, who told Kate: "You saved my life".
Gemma wasdiagnosed with ovarian cancer at the age of 29 whilst pregnant with her first child. Having been treated and given the all-clear,the cancer quickly returned as brain cancer shortly after she gave birth, prompting her mother, Helen, to set up a fundraising campaign into alternate treatments.
MORE:Loose Women Star Coleen Nolan Announces Divorce From Husband Of 10 Years
Kate revealed how she enlisted her Titanic co-star Leonardo DiCaprio in order and auctioned off a dinner with the famous pair,raising a staggering £1.3m to fund Gemma's treatment.
Speaking via phone on Wednesday's show, the 42-year-old star told hosts Philip Schofield and Holly Willoughby: "I lost my own mother last year in May to ovarian cancer. And at the time that we as a family were given a very poor prognosis for my mum after a four year battle… we decided to look elsewhere and we also stumbled across these places in Germany.
"Simultaneously I also came across this petition that had been set up on Change.org, campaigning to have immunotherapy available on the NHS. My heart sank, because that would be a long time coming.
"I then found her [Gemma's] Go Fund Me page. I saw how much she needed to raise; at that point there was only £9k. And I thought, 'I can't have this happen'."
Kate became notably emotional whilst telling the difficult story, as she shared what her own mother was going through at the time.
"My own mum was very, very unwell. And I just thought my mum would be incredibly proud of us if I could do this for another young mum. It was just amazing.
I started putting word out there. I became determined to raise this money. We got close to £200,000 and at that point I thought, 'It's time to call my friend Leo'.
"And he said, 'We will auction off a dinner with Jack and Rose. And we raised $1.3 million dollars. We did three [dinners]. And half would go to his foundation."
The mum of three also shared that the fundraising efforts were so successful, she was also able to put the extra money to good use helping other cancer sufferers.
Kate said: "Because we raised more than we needed for Gemma, I'm now able to set up another foundation, which Gemma is involved with, which will specifically help individuals who are in the same situation.
http://www.youtube.com/watch?v=1gyYMcPG7V8
"So much good has come out of this remarkable situation. I feel so blessed I could help."
Speaking directly to Gemma, Kate went on to say: "I could not be more thrilled and honoured to find you and your mum.
"And it actually worked. That's the real headline here. Things can be done when there's a devastating prognosis. There are miracles out there and this is one of them."
Gemma, who was present on the This Morning sofa alongside her mum, broke down in tears as she said: "Hi Kate, I just want to say thank you so much for all your hard work and for me being able to have my treatment. You saved my life."