Does The Duchess Of Cambridge's Secret Meeting At Kensington Palace Mean She's Taking On The Role Of A More 'Professional Royal'?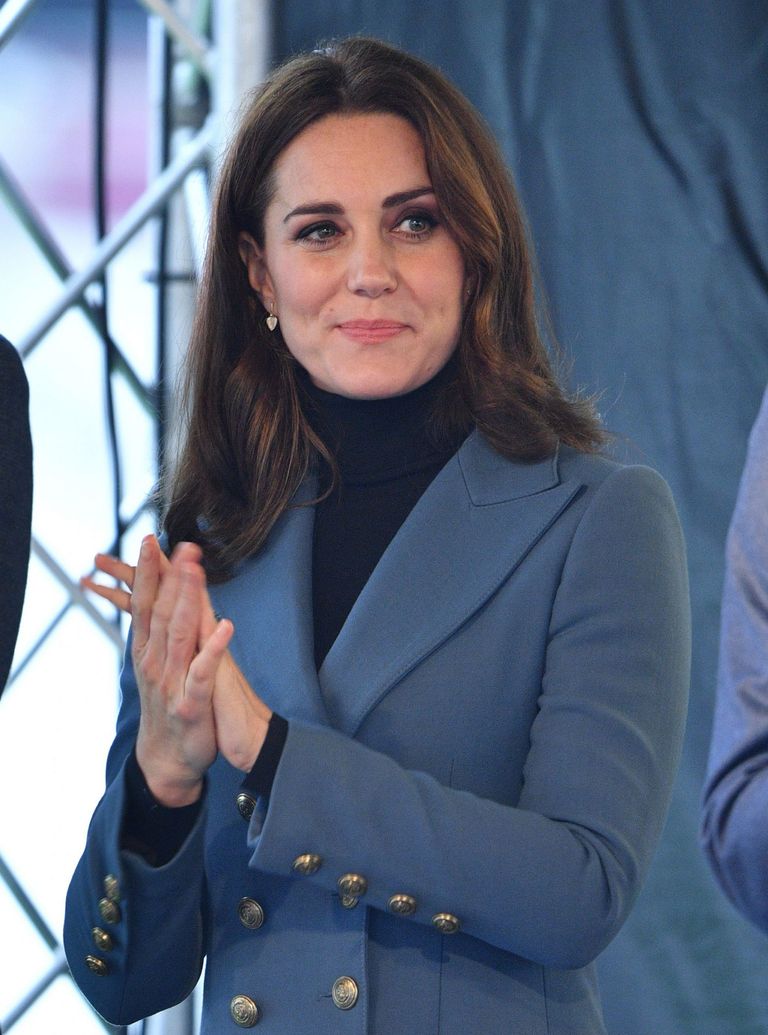 (Image credit: Shutterstock/Rex)
By Amy Hunt
On 1st November, the Duchess of Cambridge hosted a rare private meeting at Kensington Palace, to discuss maternal mental health, and find out what kind of support is available.
At the meeting, she reportedly spoke with practitioners from Maternal Mental Health Alliance, members of the Anna Freud Centre, King's College London, charity Best Beginnings, Family Action and people from the Royal College of Obstetricians and Gynaecologists.
The meeting wasn't announced by the palace beforehand, and it was only revealed that it had taken place after, with a message from the Kensington Palace twitter alerting followers.
The palace said, "The Duchess is keen to develop an understanding of the issues surrounding maternal mental health, and to learn what support is available."
It's a rare move for the royal family, whose engagements and visits are usually well-publicised before-hand, and during the event.
[twitter]
No photographers were on hand at the event, where usually a flurry of them are present to cover the royal's every move.
So could it be that the Duchess is purposely making a move into a more professional royal role as she and William take on more regal responsibilities?
The decision to deny media coverage of the event suggests she's keen to cover important issues in depth, rather than to have her visits focus on her.
The Duchess has recently hired a new private secretary, Catherine Quinn, after her former right-hand-woman Rebecca Priestley quit after 10 years in the role.
And many royal watchers have suggested that her hire is intended to move Catherine's royal responsibilities on to more serious roles, in order for her to establish a more professional role within the monarchy.
It's said that Catherine Quinn, who has multiple business degrees, is going to play a key role in 'professionalising' Catherine's role. Earlier this year, the Daily Mail reported that a source had said, "This is a significant appointment and signifies what many see as the 'professionalising' of William and Kate's private office as they embrace a more high profile royal role."
So it could well be that the Duchess' recent, private engagement on a serious topic close to her heart, may be the next step in guiding the royal towards her new role in the monarchy?