Kate Garraway 'over the moon and overwhelmed' by husband Derek Draper's return home
Kate Garraway has opened up about her husband's return home after a year in hospital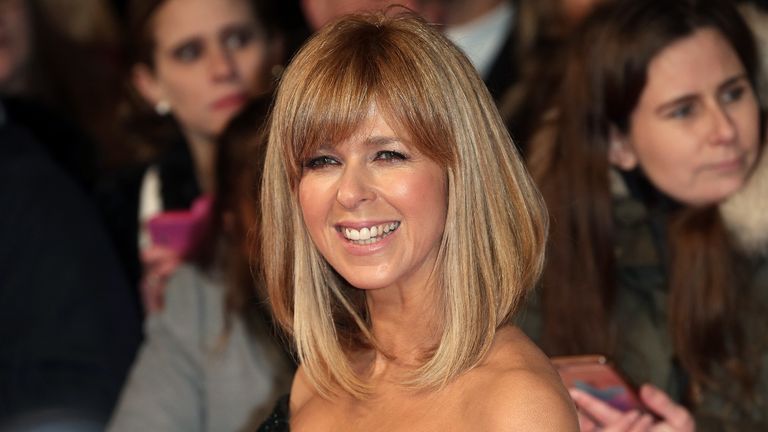 (Image credit: Fred Duval / Contributor/Getty )
Kate Garraway's husband Derek Draper was hospitalised in March 2020, after a year in hospital, he finally returned home to his family. On Good Morning Britain, Kate opened up about how her family has adjusted to his return.
Kate revealed last week that her husband Derek Draper has returned home after he was hospitalised for a year after catching COVID-19. She spoke to Susanna Reid on Good Morning Britain this morning and revealed, "'Derek came home on Wednesday evening and yes, we kind of feel over the moon and overwhelmed in equal measure."
She revealed that although the whole family is excited to have him back home, they are still adjusting to their new normal. "It's like when you first bring home your firstborn home and you've been planning for nine months and then you get to it and you think what the heck do we do now," said Kate. "It's been completely overwhelming but also completely wonderful."
'We feel over the moon and overwhelmed in equal measure,'@kategarraway discusses her husband Derek Draper's return home from hospital with @susannareid100 She explains how wonderful it has been having Derek home. ❤️ pic.twitter.com/ZubjbwqAd7April 12, 2021
See more
Read more from woman&home:
• Best travel pillows for every kind of trip and sleeper
• Best scented candles for a gorgeous-smelling home
• Best Kindles for digital book lovers – we help you decide which one to buy
Kate's co-host Susanna asked Kate how her two children, Darcey and Bill, have reacted to having their father home again. Kate replied, "They've been absolutely loving it and are being really helpful, and yeah it's been great actually." She even joked that she's had to remind her children that she's still "the boss" even though their father is home now.
Kate also revealed on the show that Derek's return home was motivated by his medical needs. Kate said, "It was a medical reason for reason for coming home as well as our desire and his desire too, to try and encourage a more normal environment to stimulate his recovery, cognition, and consciousness better."
Fans are delighted to hear this news from the presenter, as many have followed her husband's health since his hospitalisation last year. One fan commented, "Love you two on the show, gives Monday morning a boost. It's so brilliant to see Kate laugh properly knowing Derek is home, wishing him all the very best for a speedy recovery xx"
Another said, "Brilliant team this morning!! I really hope Kate and Susanna can be the main duo, they put a smile on your face as well as serious questioning. Best wishes Kate, to you Derek, Darcey and Bill."