Kate Beckinsale criticizes the 'dumbing down' culture many women constantly face
The actress revealed her IQ in an interview with Howard Stern, insisting it can be hard to be taken seriously as a smart woman in Hollywood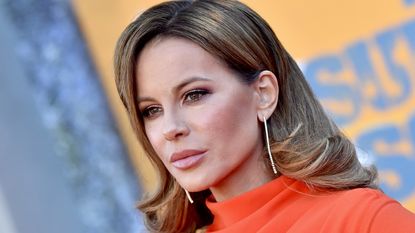 (Image credit: Axelle/Bauer-Griffin/FilmMagic/Getty)
Kate Beckinsale, the award-winning actress who has starred in the likes of Resident Evil and Pearl Harbour, is hitting back at critics and calling out the 'dumbing down' culture many women face.
Generally, successful characteristics are to be celebrated. Society teaches us to praise people for working hard and achieving something good, but when it comes to being a woman in a position of power, that sometimes comes with certain limitations.
Take Kate Beckinsale. Beautiful, accomplished, talented—the star is no stranger to accolades and adulation. Although she largely plays serious roles, recently, Kate Beckinsale's dirty humor had fans and celebrity friends in stitches.
---
Some critics, according to the star, have mocked the star for daring to be both beautiful and intelligent after comments she made regarding her IQ.
In an interview with Howard Stern, the actress disclosed that she took an IQ test as a child and came out with a very high score—152, according to her mother. For reference, the average IQ sits around 100, while over 130 is considered very high.
She went on to say, "Every single doctor, every single person I've ever come across, has said, 'You'd be so much happier if you were 30 percent less smart,' and I'm sure that's true."
"It's really not helpful to me in my career. I just think it might have been a handicap, actually."
The comments led to some cutting commentary online, suggesting Kate was bragging or being out of touch. But Kate decided to fight back.
On her Instagram, Kate wrote, "I told the truth and some journalists have been triggered by this. Are we really jumping on women for answering a question truthfully about their intelligence or education? Are we really still requiring women to dumb themselves down in order not to offend?"
"When I said it has been a handicap in Hollywood it's PRECISELY because being female AND having an opinion often has to be quite carefully packaged so as not to be offensive or, as in this case, deliberately twisted into signifying ones perceived superiority or arrogance."
Jack Slater is not the Last Action Hero, but that's what comes up first when you Google him. Preferring a much more sedentary life, Jack gets his thrills by covering news, entertainment, celebrity, film and culture for woman&home, and other digital publications.
Having written for various print and online publications—ranging from national syndicates to niche magazines—Jack has written about nearly everything there is to write about, covering LGBTQ+ news, celebrity features, TV and film scoops, reviewing the latest theatre shows lighting up London's West End and the most pressing of SEO based stories.