James Martin admits seeing himself in HD forced him to lose a stone in weight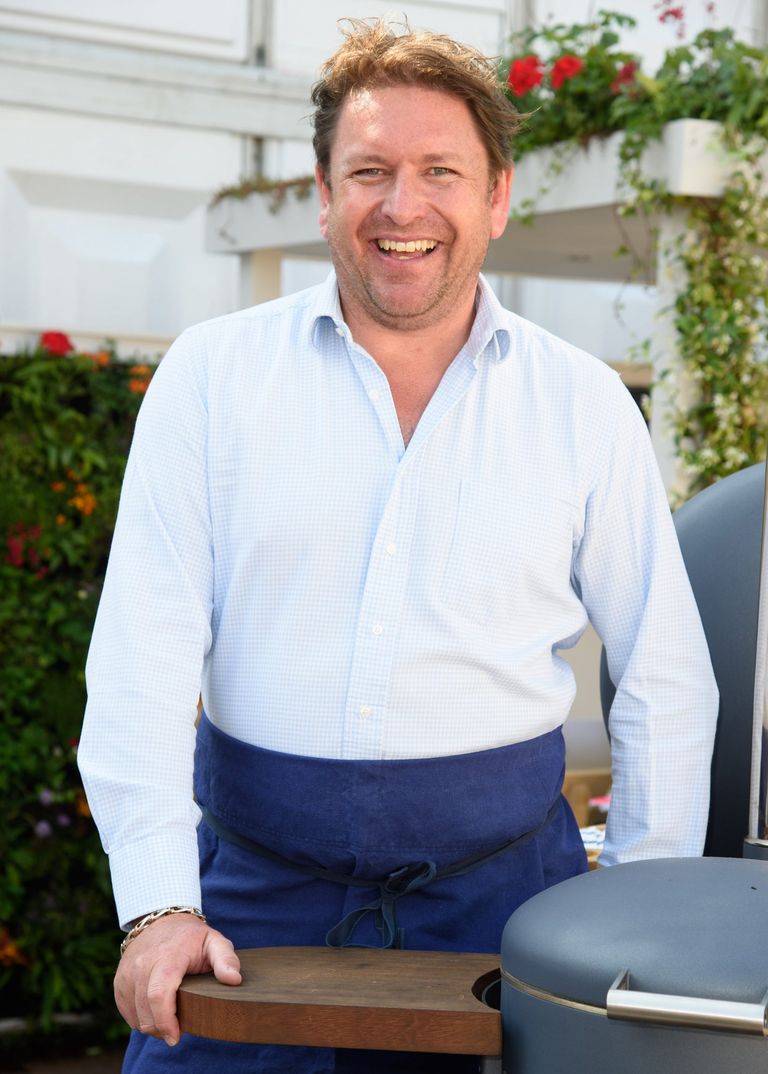 TV chef James Martin has shed the pounds, and revealed it was actually high-definition cameras and TV that inspired him to do so.
The 45-year-old star has lost a stone after feeling self-conscious when he saw himself on television in high definition.
James, who at one point weighed 19st 7lb, said larger TV screens, combined with HD technology, 'show everything'.
Speaking at the Chelsea Flower Show in London yesterday, he told the Daily Mail, "I've lost a stone-ish. I just think it's a lifestyle thing and also looking at yourself on TV.
"You kind of watch and go, 'Oh God there's a bit of a chin happening there'. And everybody's TVs are bigger now. Before you used to watch TV on a small one and now they're massive," he added.
The former Saturday Kitchen host also revealed that he doesn't like to tune in to his own shows.
"I don't really watch the programmes that I do because you get critical of yourself," he admitted.
James' weight has fluctuated during his time on the small screen, with him losing four stone during his stint on BBC One's Strictly Come Dancing back in 2005.
In the past, after taking part on Strictly, he revealed that he found cutting butter out of his diet helped him shift the pounds.
James, who is famous for his calorie-leaden dishes, said, "I'm determined to stay healthy and fit,
"It's hard work because I'm a big bloke so I've really got to watch what I eat and drink, and make sure I exercise regularly."
He continued, "I feel more focused, alert and confident, and my skin's much better. People say they think I've actually got taller, which is ridiculous of course, but I suppose it reflects the fact that I do feel more comfortable in myself."
The Yorkshireman, who now presents a Saturday morning cookery show for ITV, was spotted cooking up a storm at the Chesneys London stand at the Chelsea Flower Show yesterday.
Words by Kirsty McCormack