Is Ralf Little leaving Death in Paradise and will he appear in the spin off, Beyond Paradise?
There have been hints that we could see Ralf Little leaving Death in Paradise as the season finale arrives and the spin off lands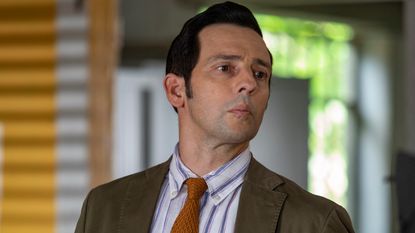 (Image credit: BBC / Red Planet Pictures / Denis Guyenon)
It seems we might see Ralf Little leaving Death in Paradise if the clues so far are anything to go by as the season 12 finale and spin off Beyond Paradise draw nearer.
From the arrival of Selwyn's daughter in Death in Paradise to DI Neville Parker's arrest for murder the latest season of the long-running light-hearted crime drama has been full of surprises. Though perhaps the biggest one so far revolved around the identity of the person who framed Neville in the first place. Once the truth was revealed Ralf Little's character was left shocked to his core and more than a little upset. So much so that speculation has arisen more than ever over the possibility of the actor departing the BBC drama. There have certainly been some hints, just as there was that we'd see Lucille leave Call the Midwife.
Here we reveal what we know so far about whether the finale could mean Ralf Little leaving Death in Paradise, if he could appear in the spin off and who'll be leading Beyond Paradise…
*Warning: spoilers ahead*
Is Ralf Little leaving Death in Paradise? All the hints the detective will depart
Much as long-time fans might not want to imagine that the season 12 finale will mean seeing Ralf Little leaving Death in Paradise there have been several clues that the actor's time as DI Neville Parker is drawing to a close. There has currently been no confirmation that Ralf Little is departing the show, though, so there's still hope yet that Neville will remain with his friends and colleagues on Saint Marie.
For those wondering why speculation has arisen whether we'll see Ralf Little leaving Death in Paradise, unlucky in love doesn't begin to cover it for his Death in Paradise character.
The quirky DI had unrequited feelings for DS Florence Cassell prior to her second exit from the show in season 11. In season 12 things seemed to be looking up when Sophie arrived on the island from Manchester. Love blossomed but after Neville was framed for murder in episode 6 it emerged in episode 7 that she'd been behind it all to avenge her sister Grace whose arrest and death years earlier she blamed him for.
Heartbroken and horrified after learning the truth, Neville might have got his freedom back but episode 7 ended with him surrounded by his team sitting mournfully on the beach by his shack. The preview for the Death in Paradise season 12 finale showed Neville telling Commissioner Selwyn Patterson, "I think maybe it's time to call it a day."
Of course, this doesn't necessarily mean we'll be seeing Ralf Little leaving Death in Paradise as Neville next episode. Selwyn could refuse to accept it or Neville could change his mind. But it's a heavy hint indeed that Ralf might have decided the time is right to move on to paradises new.
After all, he's now been playing DI Parker for four seasons and 30 episodes which matches Kris Marshall's tenure as DI Humphrey Goodman, the longest-serving Death in Paradise DI so far. Speaking to RadioTimes (opens in new tab) about the finale, Ralf even stated that Neville is doubting himself now.
"Episode 8 is entirely about Neville desperately trying to come to terms with the betrayal and the emotional fallout from that. And on a professional level, he's really questioning his own abilities now," he explained before later adding, "So he's really, really beating himself up and he's really in a bad place and frankly, he's not even sure anymore if he's up to the job. And that has ramifications for whether or not he is worthwhile to the team anymore."
With all of these clues it could be that Ralf Little will end up leaving Death in Paradise after all, but we'll just have to wait and see.
When is the Death in Paradise season 12 finale?
Whether or not fans will have to accept Ralf Little leaving Death in Paradise will be determined when the Death in Paradise season 12 finale airs on Friday, February 24 at 9pm on BBC One. Until then, all the hints that Neville Parker will be saying goodbye to his friends and colleagues in the Caribbean remain all we have to go on when we're considering the future of the character on the show. If you're going to miss the finale airing live then it will also be available to catch up on via BBC iPlayer, as is every episode of season 12 that's aired already.
Will Ralf Little appear in the Death in Paradise spin off?
Whilst there's been hints of Ralf Little leaving Death in Paradise there's currently been nothing to suggest that he'll appear in the Death in Paradise spin off, Beyond Paradise, even if he does end up departing the main show. He's certainly not been announced as one of the Beyond Paradise guest stars or main cast members. Instead, the one and only Kris Marshall will be back in action - albeit in a very different setting.
Who was Kris Marshall in Death in Paradise and why did his character leave?
From his iconic Love Actually character Colin to My Family's Nick, Kris Marshall has had an illustrious career but perhaps his best known role in recent years has been DI Humphrey Goodman on Death in Paradise.
He joined as the show's second ever DI and investigated the horrific murder of the previous DI, Richard Poole, played by Ben Miller. He soon won fans' hearts with his intellect and goofiness as well as his heartbreaking marriage break-up storyline.
Humphrey arrived on Saint Marie for a fresh start with his wife Sally (played by The Bay's Morven Christie) but what he got was a voicemail telling him she'd fallen out of love with him and wasn't coming. Initially at a loss, Humphrey re-built his life in the Caribbean and when Sally came to try and win him back in the season 3 episode Rue Morgue he told her he deserved better.
Just like Ralf Little his character developed feelings for his co-worker, in this case DS Camille Bourdey. She also didn't return them and left the island and Humphrey fell for Martha Lloyd played by Sally Bretton. It was for the love of Martha that Humphrey ended up leaving Death in Paradise.
After a particularly intriguing crime took them back to London and Martha had told him her life was in the UK where she hoped to run a dream restaurant, Humphrey opted to stay there with her. He was replaced as DI by Ardal O'Hanlon's Jack Mooney. The Death in Paradise spin off, Beyond Paradise, picks up with Humphrey and Martha after they've moved away from London (and in with her mother) to pursue a new life in Devon.
Beyond Paradise has been billed as a standalone series that fans can enjoy without watching the main show, though it might resonate slightly differently if you've already seen Kris Marshall as Humphrey. But we certainly won't see him delivering the same reveal that we've grown used to.
Opening up to RadioTimes (opens in new tab), Beyond Paradise writer and executive producer Tony Jordan said, "We knew we couldn't do the same thing on Beyond Paradise. We had to find something as distinct, but different."
"We came up with the idea of Humphrey cracking the case and while explaining to the team and the audience, we lift him up from the station and take him back in time, replaying the crime exactly as it happened but this time with Humphrey in the scene as it's taking place," he added.
Kris Marshall will be joined in the main cast by Zahra Ahmadi as DS Esther Williams, Dylan Llewellyn as PC Kelby Hartford and Felicity Montagu as Margo Martins.
When does the Death in Paradise spin off Beyond Paradise start?
The Death in Paradise spin off, Beyond Paradise, starts an hour before the latest season of Death in Paradise draws to a close. UK-based fans can tune in at 8pm on BBC One on February 24 to see DI Goodman taking on his first Devon case. If you're based in the US then Beyond Paradise will be available to watch via a BritBox subscription from the same date.
But if you're abroad when Beyond Paradise airs then you won't be able to watch like you normally would due to regional restrictions. Luckily there's an easy solution and you can use a VPN to continue watching.
Our sister site, TechRadar, has tested all of the major VPN services and they rate ExpressVPN (opens in new tab) as the absolute best. They say, "It's compatible with all of your devices, supports most streaming services, and ranks among the fastest. You can even install it on devices like an Amazon Fire TV Stick, Apple TV, Xbox, and PlayStation. So for a one-stop-shop, you can't go wrong with Express."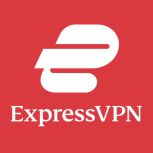 (opens in new tab)
ExpressVPN service | Get 49% off and 3 months FREE (opens in new tab)
Ranked among one of the fastest VPN providers, this risk-free service is also compatible with all of your devices. Enjoy access to almost any streaming service, and if you don't like it there's a 30-day money-back guarantee.
If you've never installed a VPN before, don't worry, it's quick and easy. Just follow these three steps:
Download and install the VPN following ExpressVPN's easy-to-follow instructions.
Once you've installed your VPN, open the app and select your server location as anywhere in the UK.
With your VPN installed and server location set to UK, you can now watch Beyond Paradise online.
Emma is a Senior Lifestyle Writer with six years of experience working in digital publishing. Her specialist areas including literature, the British Royal Family and knowing all there is to know about the latest TV shows on the BBC, ITV, Channel 4 and every streaming service out there. When she's not writing about the next unmissable show to add to your to-watch list or delving into royal protocol, you can find Emma cooking and watching yet more crime dramas.