How to watch all seasons of Vikings from anywhere in the world
All six seasons of the historical drama Vikings are now available for streaming. Here is how to watch them all.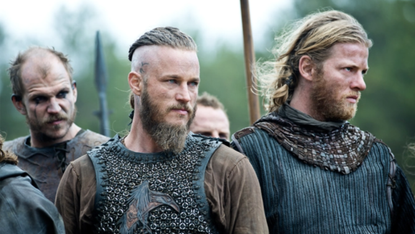 (Image credit: History Channel)
Let's be honest: you're a bit late to the Vikings party, but you're in luck. Although the sixth and final season of the historical drama has already aired, fans now get to stream the entire series in one shot.
Starring Katheryn Winnick, Travis Fimmel, Clive Standen and more, the TV series was created and written by Michael Hirst for Canadian network History Channel. Shot in Ireland, the show garnered a cult-like following soon after its premiere back in 2013.
WHAT IS VIKINGS ABOUT?
Vikings is inspired by "the Norsemen of early medieval Scandinavia," specifically looking at Viking warrior and farmer Ragnar Lothbrok and his family. Kicking off at the start of the Viking Age in 793, the series wrapped up in 2021.
---
HOW TO WATCH ALL SEASONS OF VIKINGS
Great news: all six seasons of Vikings are set to drop on Netflix US and UK some time in 2024. But you don't have to wait a few years to binge-watch the show. In fact, all 89 episodes are now available for streaming on both Hulu and Amazon Prime. Pick your network of choice and start watching!
WHO STARS IN VIKINGS?
Travis takes on the protagonist's role while Katheryn plays Lagertha, Ragnar's first wife.
Clive, on the other hand, plays Rollo, a Viking who, historically, became the first ruler of Normandy .
The cast is rounded out by Jessalyn Gilsig, Canadian actor best known for her previous role on Glee. In the historical series, she plays Siggy Haraldson, wife of Viking chieftain Early Haraldson, who is played by Gabriel Byrne.
WILL THERE BE MORE SEASONS OF VIKINGS?
Unfortunately, Vikings has officially wrapped up so there won't be any new episodes in production anymore. That being said, the success of the series has led to the creation of a sequel dubbed Vikings: Valhalla. The latter show premiered on Netflix in February of 2022 and it's still up there for all users to stream.
Vikings: Valhalla was also shot in Ireland and takes place a hundred years after the events explored in Vikings take place. According to an official description, the show "chronicled the beginning of the end of the Viking Age, marked by the Battle of Stamford Bridge in 1066."
The first season of Vikings: Valhalla features eight episodes. The show was already renewed for a second and a third season in March 2022. No word yet on when those new episodes will premiere.
Anna Rahmanan is a New York-based writer and editor who covers culture, entertainment, food, fashion and travel news. Anna's words have appeared on Time Out New York, the Huffington Post, Fortune, Forbes, Us Weekly, Bon Appetit and Brooklyn Magazine, among other outlets.