Heardle—a musical version of Wordle exists and the internet is obsessed
Love Wordle? Obsessed with music? You NEED to play Heardle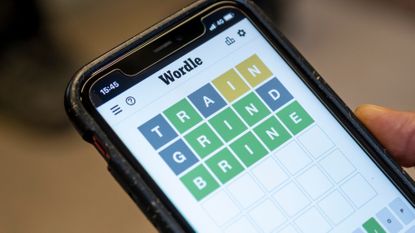 (Image credit: Getty Images)
Heardle is a musical version of Wordle that will be your new addiction if you can't get enough of the original game.
Wordle has taken the internet by storm, leaving millions on the hunt for clever Wordle tips and desperate to improve their Wordle skills so they can nail that winning streak.
There's even a rather rude Wordle starter that fans are loving right now.
And with plenty of Wordle alternatives to choose from, including never-ending Wordle Unlimited, a musical version of the viral game has got fans hooked.
Heardle is described as a "daily musical intros game". It's essentially an online version of Name That Tune, using a similar guessing scheme as Wordle.
It's also ideal if you can't seem to get the hang of the original Wordle but are more of a music lover than a words wizard.
Heardle gives you six chances to guess the name and artist of a particular song, with snippets of the tune being played each time.
One second of the song is played for your first try, with the clips gradually getting longer and lasting 16 seconds by the final go.
If you don't guess the song it'll be revealed to you at the end just like the Wordle word of the day is if you can't suss it out.
You can also rack up a Heardle streak if you play on the same device daily.
Naturally, the musical take on Wordle has taken hold of the online world, with loads of players taking to social media to share their scores and jokes about their new favorite game.
heardle is literally my only talent i've been preparing for this for yearsMarch 15, 2022
See more
"Well, it's 00:02 time to do Wordle, Heardle, Quordle, Worldle and Nerdle," one wrote on Twitter, admitting that almost every single Wordle alternative is now a part of their daily routine.
"I'd just like everyone to know that every day I do the Heardle and every day I get it in one and for this reason I do consider myself to be a slightly superior being," another penned, bragging about their Heardle ability.