BBC release first full-length Gavin and Stacey Christmas special trailer - and fans are loving it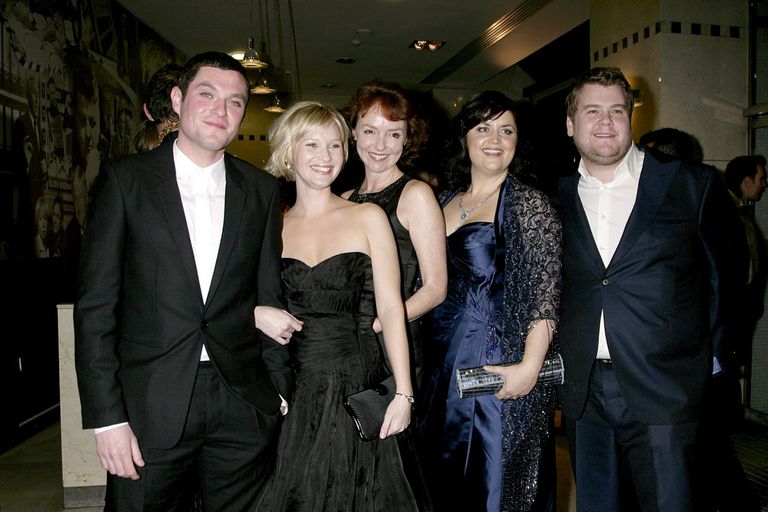 (Image credit: PA Images)
By Amy Hunt
There are many highlights of the festive season - reuniting with friends and family, the delicious food, and of course, an extended period off of work.
But one of the biggest things we all look forward to every year is Christmas TV. And this year, one show that's set to top the ratings is the Gavin and Stacey Chrismas special.
The show's return, for one episode only, was announced a couple of months ago, to the delight of fans everywhere.
And now, the BBC has finally released a full-length trailer for the episode, following a teaser trailer that came out last week.
The minute-long clip kicks off with a typical Smithy and Gavin moment, as the latter opens the door to his best friend, before the pair proceed to sing 'Step into Christmas'. It's not long until Pam and Mick join in, and the whole family are dancing around at the front door.
In the rest of the trailer, we see the whole gang reunite in Barry - as well as a clip of a stressed out Bryn preparing Christmas dinner for everyone!
The video ends with plenty of dancing at what appears to be a Christmas party.
Fans of the show appear delighted with a sneak peek at the upcoming episode, with one saying on Twitter, 'I can not wait. What a Christmas present', while another agreed, writing, 'CANNOT.BLOODY.WAIT! 🎅🏻🎄😊We watch the complete series every year! #soexcited #gavinandstacey'.
And a third commented, '11 years we have waited for another Xmas special! I for one am so excited! 🤣🤣🤣🤣'.
The trailer didn't give too much away about the plot of the Christmas special, so there are still plenty of questions about where everyone is at in their lives as we return to the show. And we can't wait to find out!
Gavin and Stacey began in 2007, but ended in 2010, meaning it's return will mark almost ten years since it was last on our screens.
Will you be tuning in on Christmas Day?