Forget what you heard about the TSA's new sunscreen rule
Sorry, travelers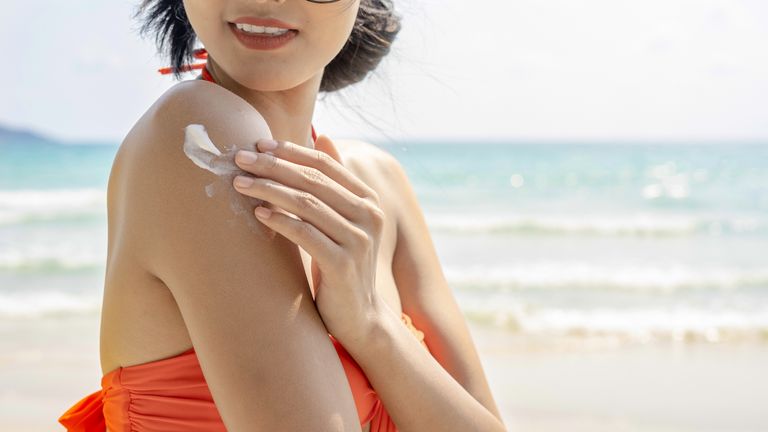 (Image credit: Getty Images)
We're all fantasizing about a tropical getaway, and the Travel Security Administration's (TSA's) recent announcement certainly didn't curb our wanderlust. However, adventurers are going to have to backtrack a bit—and adjust their carryons accordingly.
Recently, the TSA stated that full-sized sunscreen bottles would finally be permitted in carryons, as opposed to just checked bags. (At long last!) This change would allow travelers easy access to a much-needed product while they're schlepping over to a warm-weather destination.
However, it appears we got a little too excited too quickly. Following the initial thrill, the TSA backtracked and said that this claim was not accurate.
"Our website incorrectly reported that sunscreen containers larger than 3.4 oz. were allowed in carry-on bags, if medically necessary. That error has been corrected," the TSA said in a statement. "Travelers still need to ensure liquids, gels, and aerosols in carry-on bags meet the 3-1-1 requirements and are no larger than 3.4 ounces."
More from woman&home:
• The best leggings for exercising and lounging
• The best running shoes for all types of workouts
• The best fitness trackers to monitor your activity
So, if you have a vacation coming up in the near future—or you're just anxious to embark on a getaway when it is safe to do so—it looks like it'll be business as usual in the packing department. (Sorry to break it to you, but a sturdy suitcase just might make up for the inconvenience.)
Some liquids are getting more leeway than others: the TSA is allowing one liquid hand sanitizer in a bottle up to 12 ounces per passenger in carry-on bags until further notice. Well, you win some, you lose some, right? Currently, you can visit the TSA website for an updated list of what you can and cannot bring on a plane.
We're crossing our fingers and toes that regardless of packing rules, we'll (safely) have a place to jet once we get the aeronautical green light. In the meantime, if you're staying local, be sure to have a taste of the new Baileys Colada. It's essentially an island vacation in a cup, and you won't have to wait in the airport security line for a sip. (Small victories!)