Dawn French reveals the real reason she'll never appear on Strictly Come Dancing
She shared her thoughts on her new podcast...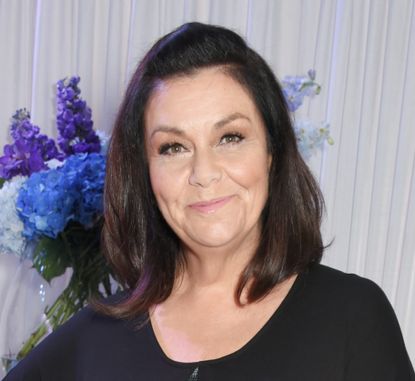 (Image credit: David M. Benett)
Every year, we eagerly anticipate the Strictly Come Dancing line-up, ready for the star-studded cast to take to our screens.
But one celebrity we haven't yet seen on the show over the years is Dawn French.
The British actress, writer and comedian has recently spoken out about the reason why she won't appear on the show in the future.
Speaking on her new podcast French & Saunders: Titting About - along with close friend and co-star Jennifer Saunders - Dawn French revealed she didn't feel like she would be taken seriously on the hit BBC1 entertainment show.
The Vicar of Dibley star said, "If I did it, I'd want to properly dance. I'd want to be taken seriously and you can't. At this age, you're not taken seriously. Also, if you're from comedy they want to shoot you out of a cannonball like Ann Widdecombe and I don't want that."
She continued, "I want the nicest dresses, the most elegant other dancer and to take it seriously and nobody would want that."
Jennifer agreed she also wouldn't want to take part in the show for similar reasons. She said, "I can't dance. I've got no rhythm.I'd do it if it wasn't for the background films... please don't make me do your silly films and your stupid jokes and skip off with a dancer hand-in-hand. I like watching it. I'm not saying I don't like watching it - but I have to say, being on it would make me cringe."
She added, "We're up for making people laugh. We're not up to be laughed at, that's the big difference."
So, it looks like we won't be seeing the comedy duo appearing on Strictly anytime soon.
This year's line-up for the show features the likes of actress Caroline Quentin, Good Morning Britain presenter Ranvir Singh, DJ Clara Amfo, boxer Nicola Adams OBE, comedian Bill Bailey, Made in Chelsea's Jamie Laing and former Labour MP and Home Secretary Jacqui Smith.
Lizzie Thomson is a regular contributor to woman&home, and also contributes to Metro.co.uk, Ideal Home, Culture Trip, and Evening Standard, covering all things lifestyle.