Davina McCall shares emotional message to 'iconic' Nikki Grahame, who passed away aged 38
Davina describes her as the 'funniest, most bubbly, sweetest girl'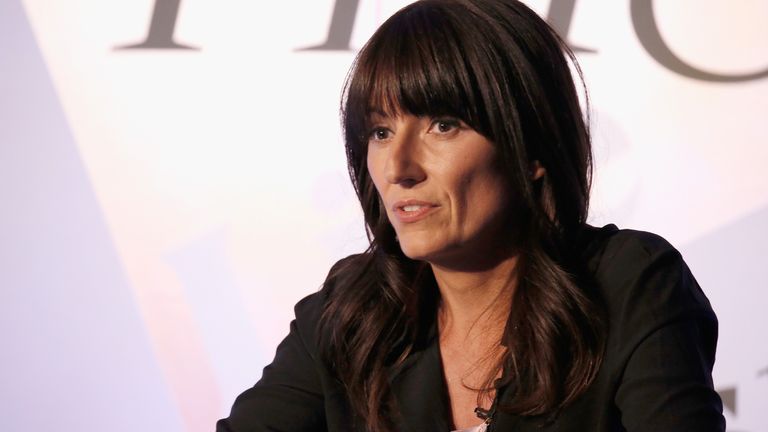 (Image credit: Getty Images)
Davina McCall posted a heartfelt tribute to former Big Brother star Nikki Grahame, who passed away aged 38 after a life-long battle with anorexia.
Davina and Nikki became acquainted in the 2007 series of the reality TV show, where Nikki became an instant icon due to her comical nature and hilarious rants. Davina describes her as the 'funniest, most bubbly, sweetest girl'.
Davina originally posted a message on twitter upon hearing the news of Nikki's death. The tweet read, "I am so desperately sad to hear about Nikki Graham x my thoughts are with her friends and family xx she really was the funniest , most bubbly sweetest girl x."
Davina then took to Instagram to share a longer message to Nikki. Alongside a photograph of the television star, she wrote, "It felt odd that I had posted something on Twitter and not on here. I've typed and deleted three times... I can't find the words... it's just really tragic . She was iconic . In the true sense of the word . Whose catch phrases will be with me forever ❤️ sending so much love to her friends and family . I'm so sorry . The pain you and she must have endured .... x 💔 RIP Nikki"
Read more from woman&home:
• Best travel pillows for every kind of trip and sleeper
• Best scented candles for a gorgeous-smelling home
• Best Kindles for digital book lovers – we help you decide which one to buy
The much-loved star had spoken publicly about her lifelong battle with anorexia, which eventually claimed her life. Nikki was undergoing treatment at a specialist clinic when she passed away.
A spokesperson for Nikki's family told Metro.co.uk, "It is with immeasurable sadness that Nikki Grahame passed away in the early hours of Friday, April 9 2021. 'Please respect the privacy of Nikki's friends and family at this tragic and difficult time."
Fans were quick to show their support, commenting on Davina's post with their own emotional messages. "Of all the celebrity deaths recently, this one is the most tragic and hardest to process for sure," wrote one follower. "She was just a beautiful soul, clearly deeply damaged and in pain but still brought so much laughter and joy to others. She will be truly missed. I hope she's up there with Jade sharing BB stories."
While another said, "So very sad .anorexia is a dreadful illness it effects so many people around you and those that love you . I suffered from it in my 20s went down to 6 stone and still felt fat and useless. I was a single mum to my son . And I managed to get my life back on track without any outside help I was very lucky it could have continued . My heart goes out to all who are suffering xxx