Could You Make Time For Volunteering?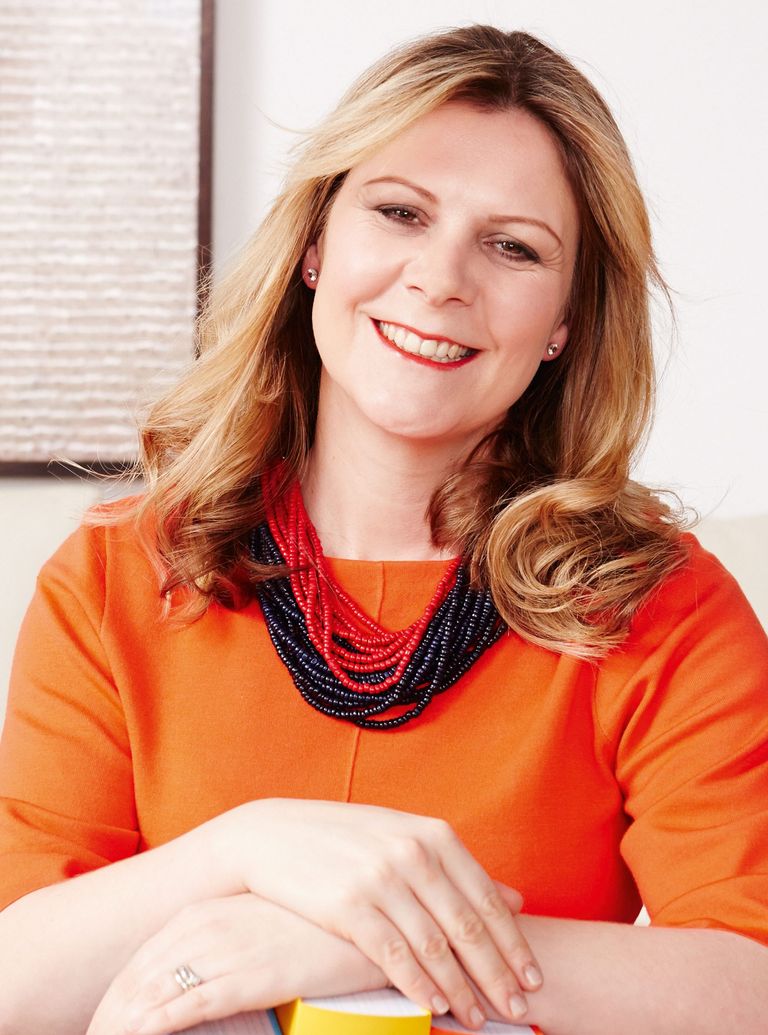 Volunteers' Week is taking place until 12 June. Run in conjunction with The National Council for Voluntary Organisations (NVCO), the campaign celebrates the contributions of those who give up their time for good causes, and encourages others to get involved too.So if you're feeling motivated to help others this week, find inspiration from these three women who each give the gift of time...
Best for good listeners
When Emily Dew, 38, heard about telephone befriending for the elderly, she decided it was the perfect way to put her listening skills to good use for those in need. Emily lives with her husband Dominic and their children Freddie, four, and Abigail, two, in south London. She works part-time as a project manager for Marks and Spencer.
"I'd been thinking about volunteering for a while when something strange happened. It was 2007 and one day, I came home from work and there was an elderly gentleman on my doorstep. He was confused and didn't have any ID, so I called an ambulance. They said they'd come and get him, but because it wasn't an emergency we had to wait. So I invited the man in for a chat. He told me he'd been a peace protestor during the Vietnam War. He had a fantastic life story yet he couldn't remember where he lived, which I found terribly sad. It was this encounter that inspired me to volunteer withFriends of the Elderly, a charity which provides residential, nursing and dementia care for the elderly. I came across them through an online search and found that they offered opportunities to do telephone befriending.
With a job and small children, the chance to do something that would make a difference without taking up a great deal of time seemed ideal. It required committing at least an hour fortnightly to speak on the phone to an elderly person, and you mutually agree when the best time is to talk. The person you call doesn't have your number.
I had a day's training in London with other volunteers, where we were taken through what to do if we ever feel concerned for the welfare of the person we're speaking to. Friends of the Elderly matches you with an older person based on things you might have in common and I've been speaking to Violet, who's 88 years old, since I started. She's from Liverpool, which is where I went to university so we had plenty to chat about from the start. I call Violet for a chat every week for between 30 minutes and an hour and over the years, I feel I've genuinely made a real friend. She's such a character. It's crucial to be a good listener, so we talk more about her than me. Other than weekly visits from her son, she is quite isolated and I know that she really values the chance to have some human interaction. it's been lovely to nurture a new relationship with an older person.
Whenever I come off the phone to Violet I'm quite reflective. Volunteering gives me a sense of perspective, and lets me reflect on my own life. Speaking to Violet really is an education. I've been told I'm a good listener, so being a telephone volunteer really suits me."
Friends of the Elderly is a national charity that aims to support older people struggling due to physical or mental issues, poverty or isolation. This may be by telephone befriending or by visiting in person. Go to the website and click on "volunteer with us". They give free training and any travel expenses are reimbursed. Visitfote.org.uk
Best for sports lovers
As someone who enjoys regular exercise, Roz McGinty, 44, wanted to help others less
fortunate stay active, so she jumped at the chance when she heard about becoming a guide runner for a woman who had lost her sight. Roz lives with her husband Martin in Radlett, Hertfordshire and she works in London as a plastic and reconstructive surgery nurse.
For the past two years, I've been a volunteer guide runner for Alison, 53, through a charity called Join In. Alison lost her sight ten years ago, following four strokes and a brain haemorrhage. Before her health problems, she was very active so losing her physical independence in that way was tough on her. Guide running means that she can reclaim that part of her life again.
It came about initially through my involvement with the British Triathlon Federation, where I had volunteered at a paratriathlon, helping competitors out of the water. I put my name down to help out as a guide runner, and heard about Alison, who wanted to do a triathlon. I felt sure that I could give up even just a bit of my time to help.
The sports charity Join In has since been instrumental in promoting and supporting guide running after hearing about mine and Alison's story, and there are lots of opportunities to guide run on their website.
When we're running together, I put a rubber band around my arm, she holds onto the other side of it, and we run together. The only requirement to being a guide runner is that you are faster than the person you're guiding.
I'm run every day myself and I've done triathlons. I get injuries from time to time, so I appreciate how frustrating even small periods of inactivity can be. Yet Alison's experiences made me realise that the little frustrations I suffer are nothing compared with people who can't exercise at all.
The time I dedicate to running with Alison varies from twice a week, to three times a month. If Alison's got a race coming up, I'll train more often with her. We plan our sessions week by week, which she's fine with, because it means I never commit to something I later can't fit in. We also swim and cycle too, so there is a lot to fit in!
Since Alison and I began training, we've started doing Parkruns which are timed 5km runs in parks around the UK every Saturday morning (parkrun.org.uk). If I don't do it, there are other volunteers that can run with Alison.
Last year, we did the Commando Challenge, a 6k obstacle and endurance race run by the Royal Marines. We were on a five-foot platform that was over some water and as we climbed off the platform we had to step onto an incredibly thin wire, without being attached to anything, and shuffle our way across the water. I couldn't hold Alison up or support her, because I was on the opposite side. But she just went for it on her own. She is an incredibly gutsy woman and I'm full of admiration for her.
Join In is a charity that connects volunteers to local sports clubs that need help, from guide running, helping with admin, driving people to games or creating the club's website.
Best for adventurers
Erika Oakley, 59, and her husband Steve took up a volunteer placement at a children's home in Colombia when they retired. They live in Rickmansworth, Hertfordshire, and Erika now works as a PA for the charity Mencap.
When Steve and I retired in January 2014, volunteering abroad was at the top of our list. After leaving my job as an aviation security trainer at Heathrow airport and Steve leaving the police force after 32 years, we wanted to combine a volunteer placement with a gap year - neither of us had ever done anything like that before and it was a case of it's now or never. We've both been blessed with good health, but you never know what's around the corner.
The charity Globalteer could offer us nine weeks teaching at a children's home in Medellin, Colombia. We both love children so this was perfect.
We had background checks and were interviewed by a volunteer co-ordinator. We each paid about £1,300, half of which goes to the children's home, the other half pays for accommodation, airport transfers and a mobile phone. We booked and paid for our flights.
Colombia is always very wet and hot, it can rain a torrent then the sun comes out and it's steaming! Arriving at the home we felt both nervous and excited. It took a few days for the children, who range in age from two, up to 16, to accept us. Many had suffered difficult situations at home, yet parents still have a right to see their children, though in controlled conditions.
We spent half the day with the younger children doing singing and games, and we gave the older children lessons in English.
Volunteering with the children was so rewarding and incredibly emotional at times. We formed real connections with the children and I especially remember eight-year-old twin brothers. When we first got there, they wouldn't engage with us at all. Then one day, we hit upon something one of them liked doing, which was singing. It was an amazing transformation over the next few weeks - all they wanted was some positive attention. Seeing those boys go from not saying a word, to running around being happy was moving.
Steve and I also got to visit some of the poorer areas where the children live which made us realise how much of a sanctuary the children's home is for them. Leaving was a wrench.
We're still in contact via Facebook. It's great to be able to to wish them happy birthday and see how they're getting on.
Volunteering abroad was such a rewarding experience that even going for two weeks would be amazing. While the memories of a sunny beach holiday fade, what you get from volunteering will stay with you forever. Globalteer is a UK registered non-profit charity that offers a wide range of volunteering abroad projects, from dog rescue centres to community projects. Volunteers pay a fee that covers a donation to the project they are volunteering on, accommodation and airport transfers. Volunteers fix and pay for their own flights. For more, visit globalteer.org