Could Phillip Schofield's Show Going Live! Be Returning?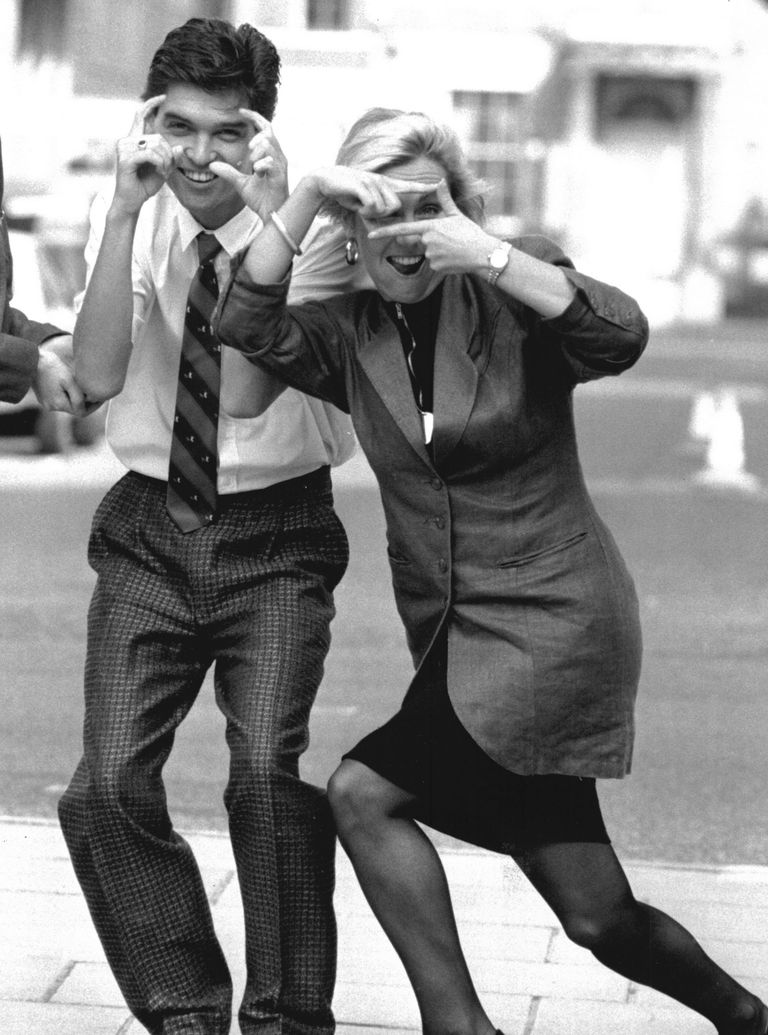 (Image credit: Rex Features (Shutterstock))
Fans rejoiced recently when Phillip Schofield and Sarah Greene, who presented the classic 80's show Going Live! were reunited after 24 years on This Morning.
The pair fronted the Saturday morning show for six years together in the late 1980's, before it was cancelled back in 1993.
But Sarah had joined Phil and Holly on the morning show to talk about the more serious issue of ovarian cancer and it's symptoms. She revealed that she'd sadly lost her mother to it in 2010, after her symptoms were repeatedly misdiagnosed as IBS. The former presenter has sadly suffered many tragedies over the years, having also lost her partner Mike, and her husband.
Fans on Twitter however loved seeing the presenting pair back together again, with many tweeting about how it took them straight back to a weekend morning in the 80's on their sofa.
[twitter]
[twitter]
[twitter]
Before the show, Philip and Sarah had also tweeted their excitement about seeing one another again.
Sarah tweeted...[twitter]
While Phillip tweeted... [twitter]
Whilst on the show, Sarah also commented to Phillip that "It's so great to be here with you"
(Sarah Greene on This Morning)
So could a real reunion be on the cards? Well, it's the 30th anniversary of the show this year, and Sarah has admitted that she'd love to have another go at it. But she has said that it might have to involve Phillip's current TV commitment too...
In an interview with Best Magazine, she said, "I don't know... We could host a This Morning/Going Live! mash-up to celebrate! Break Gordon the Gopher out of rehab, bring back Trevor and Simon. It'd be hilarious to co-host with Phillip."
She also reaffirmed that the former TV couple are still close pals, saying, "We're still good friends. I went out with Phil and his wife, Steph, a few months ago, and we're having dinner in a couple of weeks. He was fabulous to work with."